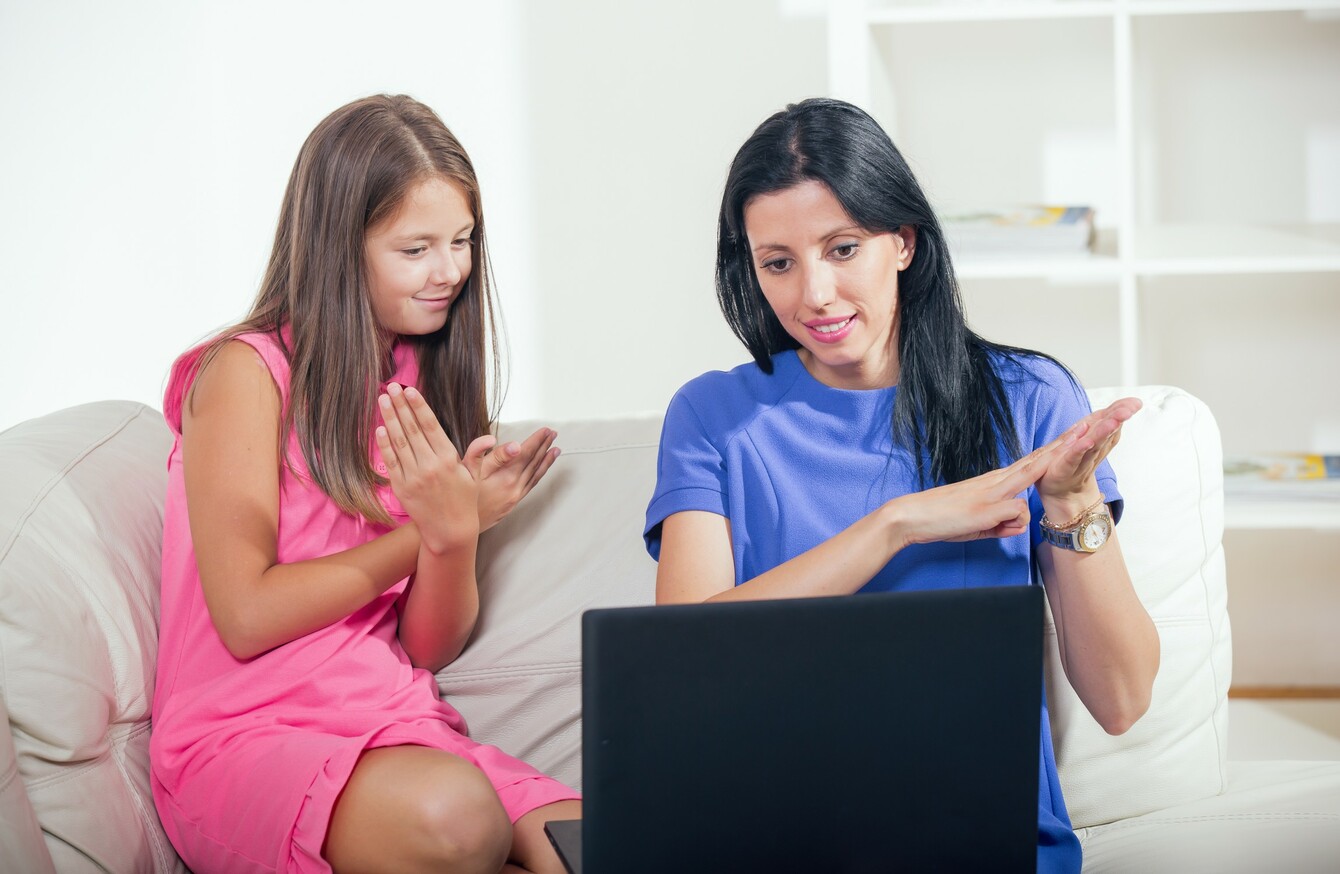 Image: Shutterstock/adriaticfoto
Image: Shutterstock/adriaticfoto
Updated: 18: 55
A SENATOR HAS told of his delight as the Irish Sign Language Bill moved one step closer to becoming law.
Fianna Fáil's Mark Daly said today was a "great day" for the the deaf community in Ireland as the passage of this bill would be hugely beneficial for everyone in the country.
Under the bill, Irish Sign Language (ISL) would be designated as a native and independent language that is used as the primary means of communication by over 5,000 members of the deaf community.
Daly said: "The cross-party support that my bill received today is testament to the hard work of the Irish deaf community in raising awareness of their needs, and shining a spotlight on the challenges they face on a day to day basis.
 The impact of this piece of legislation would be truly transformative for the deaf community enabling ISL to be used in legal proceedings and would require Irish TV broadcasters to have subtitling on a greater proportion of broadcasts.
"From interaction with social protection services to buying a TV license or dealing with your local authority, the Irish deaf community have been denied equal rights and opportunities for years.
"When this bill is passed, it will also require the State to provide interpreting services for students who use Irish Sign Language, and would require every public body to devise and implement an action plan to promote the use of sign language within the organisation."
Minister of State with special responsibility for disabilities, Finian McGrath said the sponsors of the bill have done a "very valuable public service".
He said: "I am happy that the bill will now move on to complete the pre-legislative scrutiny process and then, in due course and, in light of the assessment by the Oireachtas of the bill's proposals, that we can work together to see what amendments are needed to create the focussed right to interpretation I am thinking of."