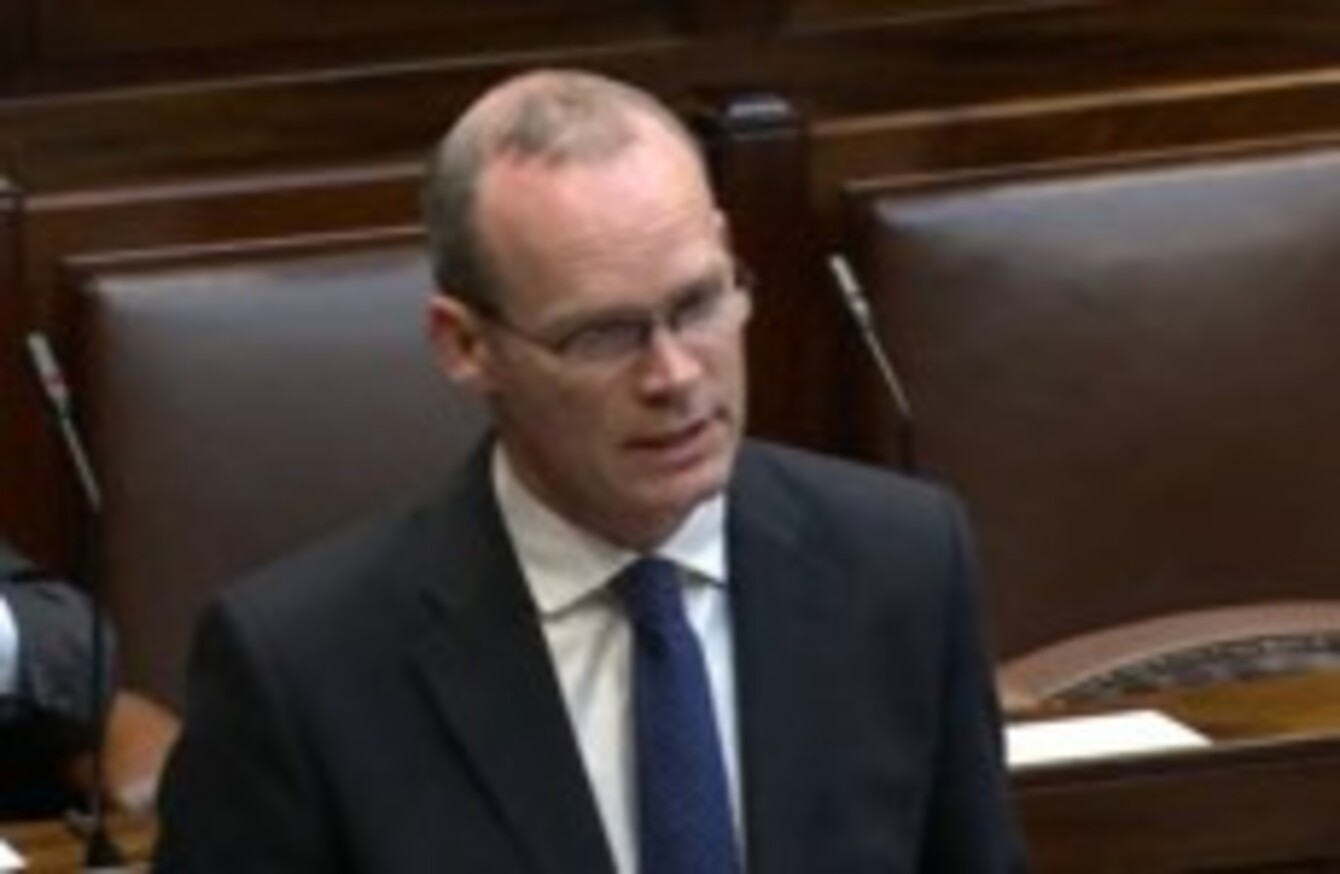 Image: Oireachtas.ie
Image: Oireachtas.ie
Updated 11.50pm
DEFENCE MINISTER SIMON Coveney has vowed that Irish UN troops will not "become involved in a civil war" in the Golan Heights, amid heightened tensions in the disputed territory, and the recent kidnapping of Filipino and Fijian peacekeepers.
He was speaking in the Dáil yesterday in response to questions from Fianna Fáil defence spokesperson Seán O'Fearghail and Sinn Féin justice spokesperson Pádraig Mac Lochlainn.
It is intended to maintain this mission as a [peacekeeping] mission.
We will not move into the territory of peace enforcement and I will not, under any circumstances, send Irish troops on a peacekeeping mission to become involved in a civil war or trying to enforce peace in a civil war.
That is not what we are doing.
The minister went on to state that for Irish troops to continue to take part in the UNDOF (UN Disengagement Observer Force), risk levels will have to be "managed appropriately."
The UNDOF mission in the Golan Heights is somewhat in disarray at the moment, following attacks from Syrian rebels battling the forces of Syrian president Bashar al-Assad.
On 29 August, some 45 Fijian peacekeepers from the mission were kidnapped by Al Qaeda-linked rebels from the Al-Nusra Front, before being safely released last Thursday, 11 September.
The 130-strong Irish contingent was placed on "high alert" for a period of days surrounding the incident, before aiding in the dramatic rescue of 36 Filipino troops, who had also been taken captive by militants.
Irish troops are currently back home in Ireland, awaiting a rotation in the UNDOF mission.
Coveney said yesterday that while further Irish involvement depended on a proper risk assessment, he did expect our contingent to re-deploy in the coming weeks.
Ireland has not yet made a definitive decision to proceed with the rotation.
We are preparing, however, on the basis that it will proceed and the troops in question will continue their training.
I visited Custume Barracks the other day and spoke to our troops…
They are great people who are experienced, well trained, highly professional and up for the mission.
First published 10.52am