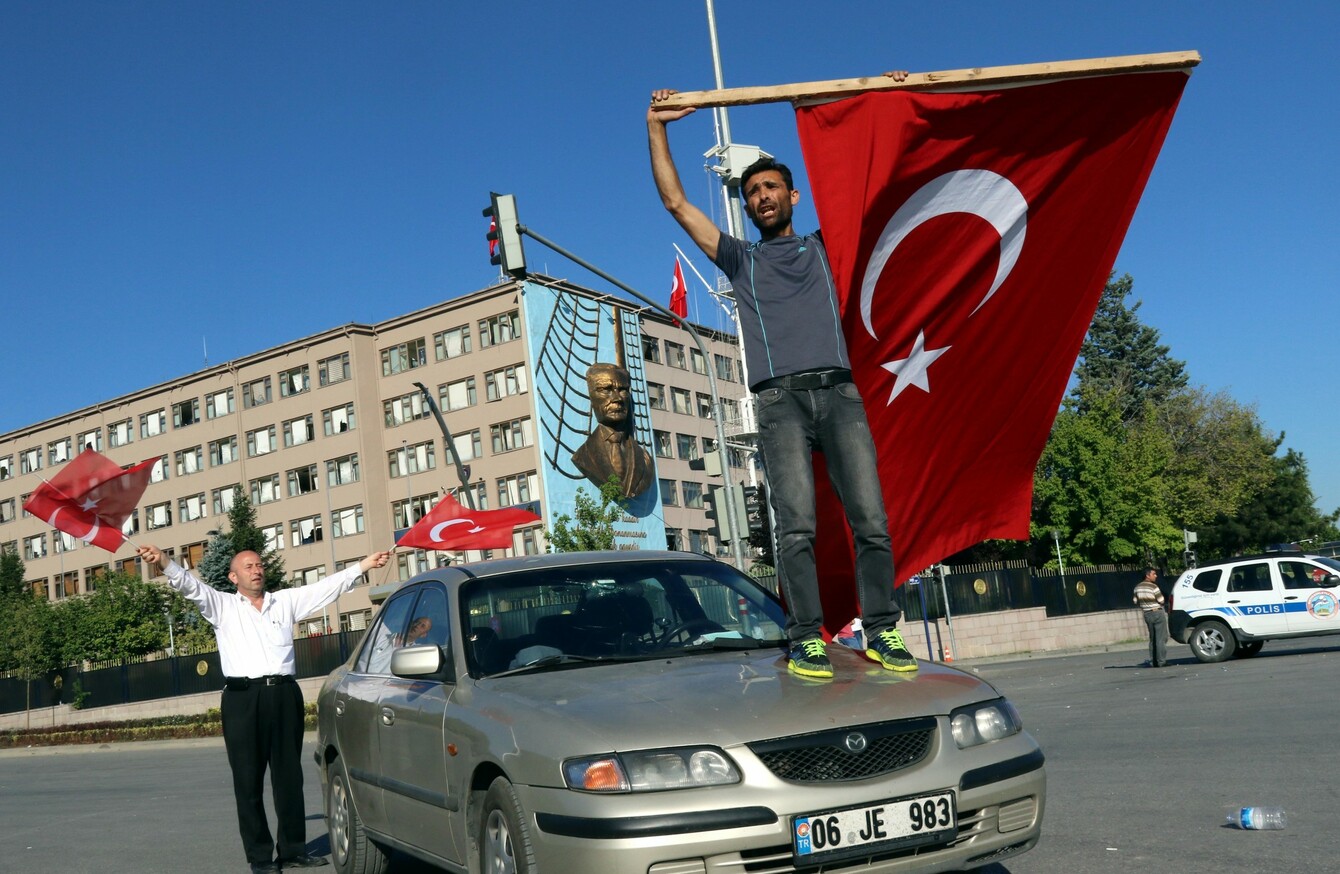 Image: Ali Unal/AP
Image: Ali Unal/AP
THE DEPARTMENT OF Foreign Affairs is advising Irish citizens in Turkey and those intending to travel there to exercise a high degree of caution following last night's attempted military coup.
Some 265 people were killed in clashes between soldiers and civilians who took to the streets to show their support for President Recap Tayyip Erdogan. The fighting was concentrated in Istanbul and Ankara and did not impact on the usual tourist holiday destinations.
However the department said the situation in these cities remains tense and there is a heightened security presence on the streets.
There have been incidents of violence, and Irish citizens should be extremely vigilant and stay informed of local developments and security advice.
"There has been serious disruption to public transport, including international and domestic air travel," the department added. "Passengers are likely to experience disruption and delays and are advised to stay in touch with their carrier airlines or tour operators."
The Irish Travel Agents Association said it was also monitoring the situation and striving to keep customers informed and facilitate anyone who needs to change travel plans.