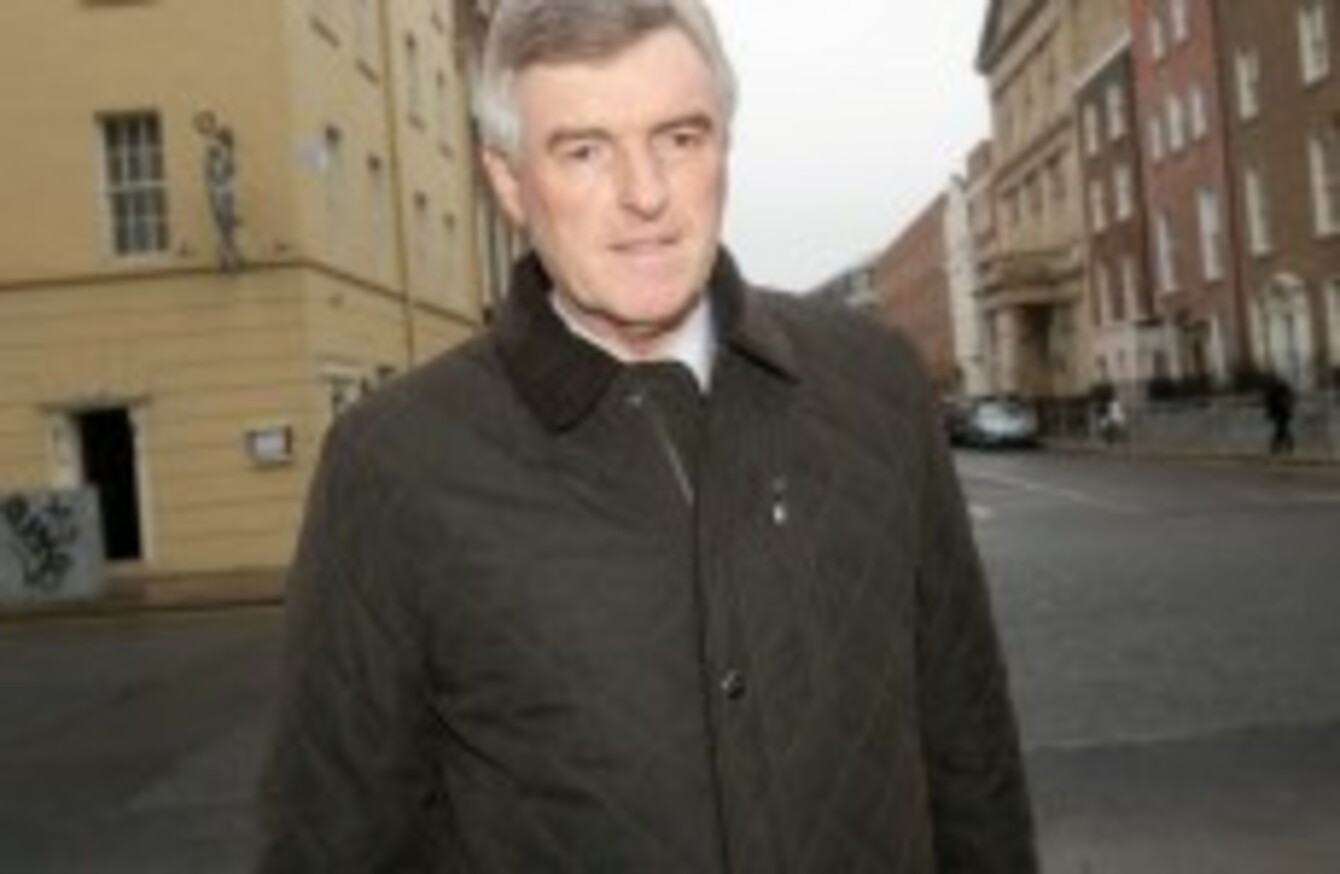 John Tierney, arrives at Leinster House for this afternoon's hearing.
Image: Laura Hutton/Photocall Ireland
John Tierney, arrives at Leinster House for this afternoon's hearing.
Image: Laura Hutton/Photocall Ireland
THE MANAGING DIRECTOR of Irish Water has said that the Government was aware of the outcome of the procurement process for consultancy services in March 2013.
John Tierney has told the Oireachtas environment committee that just under €86 million will be spent on consultants, contractors and legal advice as part of an €180 million budget in setting up Irish Water.
These figures were released for the first time today but Irish Water has said that the Government knew of  the completion of the procurement process 10 months ago.
The Government were also informed two years ago that outside consultants would be required in the establishment of the new utility company.
John Barry, director of the Irish Water programme at Bord Gáis,  reiterated that the Department of the Environment was made aware in January 2012 that outside consultants would be needed. He later said that budget costings were presented to the Department of the Environment in September 2012.
Irish Water operates as part of a separate entity under Bord Gáis and company representatives were asked today at what point it became clear that Bord Gáis would not have the capability to undertake the consultancy itself.
Barry said that this was clear from the beginning of the process.
"We made this clear from the outside that we didn't have services on the scale to get this delivered," he said in response to questions from Fianna Fáil TD Barry Cowen,
John Barry explained that Bord Gáis did have some competencies as a utility company but stressed that differences between water and gas provision meant that their skills we not adequate to provide all the serviced needed to set up Irish Water.
John Barry at today's Committee on Environment, Transport, Culture and the Gaeltacht. Pic: Screengrab / Oireachtas
The scale of the project also proved a problem in using Bord Gáis explained Tierney, who detailed that the new semi-state would have the largest customer base in the country at 1.8 million people as well as 4,300 staff.
Cowen used the opportunity to complain that the consultancy budget has only been made available today despite what he said were repeated questions from himself and other TDs over the past year:
This document is very welcome but the circumstances surrounding its publication are unfortunate, much of what is contained in this document would have been what was expected when we put questions to minister.
Tierney responded that this was a matter for Government and that it was not within the remit of Irish Water to supply answers to parliamentary questions.
Cowen followed up by showing Tierney a highly redacted document presented to Fianna Fáil on the establishment of Irish Water.
#Open journalism No news is bad news Support The Journal

Your contributions will help us continue to deliver the stories that are important to you

Support us now
He asked Tierney was he aware that many questions had already been asked about the cost of consultancy and whether there was a "breakdown of communications" between Irish Water and the Government.
"I'm afraid that the only reason we're here today is because you answered a question of a radio journalist that I and others had already asked in our national parliament," he said.
Earlier today, the Public Expenditure and Reform Minister Brendan Howlin confirmed that the new State utility will be brought "fully" into Freedom of Information.
Barry repeated this pledge and said that commercial sensitiveness would not be used as to bypass this, saying that this would be done "in so far as is practical".
The only area he explained that they would be perhaps be concerns about commercial sensitivities would be when Irish Water is tendering for services.
"We have no problem of sharing information with the market so long at is doesn't discourage competitors in the market as regards bidders," he said.