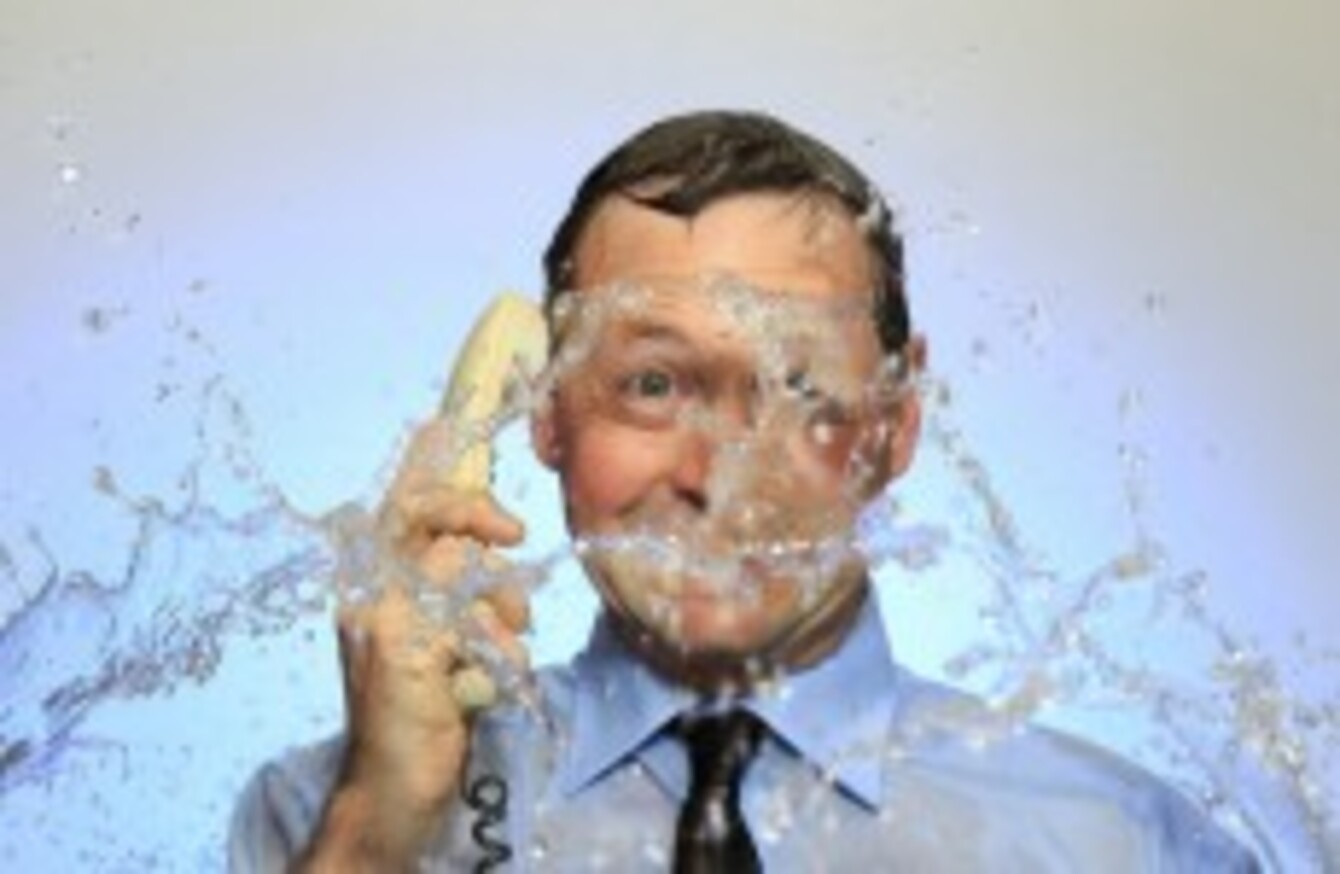 Image: Shutterstock/rtbilder
Image: Shutterstock/rtbilder
IRISH WATER IS being accused of cold calling people who have not yet paid their bills.
The accusation was made by socialist TD Paul Murphy who told TheJournal.ie that he has heard of cases where elderly people are being called by the utility.
However, Irish Water says that no calls requesting payments have yet been made.
The utility stated that the process of seeking unpaid payments from customers over the phone will not start until 21 days after the second unpaid bill has been issued.
Speaking at an Anti-Austerity Alliance press conference, Murphy advised people who received calls not to feel intimidated, to politely explain their position on why they are not paying and then hang up.
A spokesperson for Irish Water told TheJournal.ie that Irish Water has not yet made calls to customers who have not paid and a follow-up call would only be made to registered customers at this time if there was an error with information given for a direct debit.
"All utility companies issue reminders to customers when unpaid bills extend beyond a certain period. Irish Water will be contacting our customers in the most cost efficient manner and depending on the contact details we have for customers.
We may send reminder letters or text messages to customers initially and as the payment follow-up process evolves, Irish water may then contact customers by phone.
'Scare tactics' 
It comes as Irish Water revealed last week that just under half of Irish Water customers have paid their water charges so far.
Paul Murphy said, "The next step for Irish Water and the government will be to try to once again engage in scare tactics to frighten some more people into paying. This is likely to focus on tenants who are one of the most vulnerable groups.
We are calling on landlords not to act as enforcers for Irish Water.
He also added that the tenant is liable for the bill so the landlord has nothing to gain by trying to enforce the charge.
TD Ruth Coppinger said, "The biggest step forward for the boycott campaign would be if those opposed to the tax who haven't explicitly called for a boycott such as Sinn Fein and the unions affiliated with Right2Water now called for one".
Right to Water are organising a protest against the water charges in Dublin on 29 August.