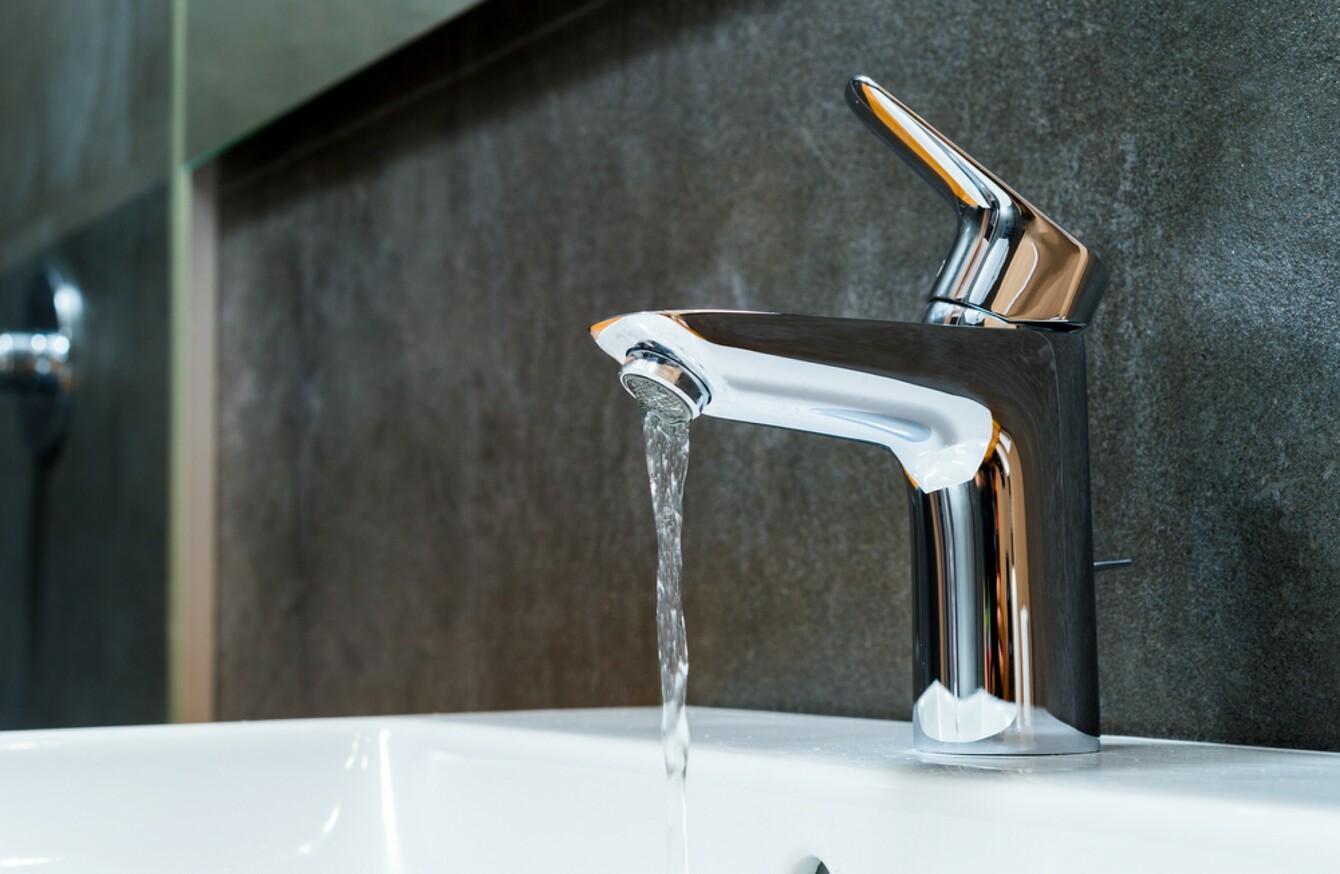 Image: Shutterstock/Posonskyi Andrey
Image: Shutterstock/Posonskyi Andrey
Updated 11.22am
THE EUROPEAN COMMISSIONER for the environment has cast doubt on plans that would see people penalised for wasting water in place of domestic water charges in every household.
Fianna Fáil's Barry Cowen has indicated that the party would favour using existing legislation to introduce a fine on water wastage, while Minister Simon Coveney has also said that the EU has made its feelings on water wastage clear with "some consequences" required for those households.
In a letter sent to Fine Gael MEP Brian Hayes by Commissioner Karmenu Vella, seen by RTÉ's The Week in Politics, it is indicated that penalising water wastage wouldn't be enough to comply with the EU's directives on water.
Vella said: "Penalising excessive use (as does the Irish Water Services Act 2007) is one way in which to apply the polluter pays principle.
However, Article 9 of the Water Framework Directive requires not just the application of the polluter pays principle, but also establishment of a water pricing policy that recovers the costs for water services.
The commissioner said that there was evidence to suggest that past water pricing policies in Ireland had been "ineffective" in providing the revenue to ensure the necessary level of investment in the water network and in providing the incentive for people to use water efficiently.
Given Ireland's non-compliance with directives on drinking water, the treatment of urban waste waters and the lack of progress in the first generation river basin management plans, an effective policy on water pricing is needed, he said.
However, it is questionable whether abolishing domestic water charges and replacing them only with a system penalising the wasteful usage of water would be sufficient for providing solutions for all the above concerns highlighted by the Expert commission.
"Extremely revealing"
Brian Hayes MEP said in a statement that he had asked the European Commission if Fianna Fáil's submission for proposing fines for the wilful abuse of water would comply with EU directives.
Hayes said that Vella raised "serious doubts" about Fianna Fáil's proposals in the letter.
"It is time for the Commission to set out unequivocally what is and what is not legal in terms of the Water Framework Directive," Hayes said.
Sinn Féin spokesperson on water, Eoin Ó Broin described Vella's comments as "extremely revealing".
He accused Fine Gael of orchestrating the release of the letter, and the said its contents confirms that Simon Coveney's  charge for excessive water use is a "Trojan horse for universal water chargers.
"Commissioner Vella's opposition to Fianna Fáil's proposal to use the 2007 Water Services act as an alternative to Fine Gael's excess water charge is extremely telling," Ó Broin said.
He says that the the Fianna Fáil proposal would not establish a reliable source of revenue to cover the cost of water services. If this is true of Fianna Fáils proposal it is also true of Fine Gael's excess water charge
Solidarity-PBP TD Paul Murphy said Vella's comments were "anything but respectful" and that its message fell into the category of "well they would say that, wouldn't they?"
"The real question here is whether Fianna Fail use this intervention from the Commission to justify backsliding from their recent position of opposition to any water charges," Murphy said.
#Open journalism No news is bad news Support The Journal

Your contributions will help us continue to deliver the stories that are important to you

Support us now
The future of water charges
This week, the special joint committee on the future funding of domestic water services will meet to address the option of wastage fines through existing taxation, and other potential options.
The majority of those on the Oireachtas joint committee on the future funding of water services had previously indicated that they are in favour of abolishing domestic charges and are opposed to charging for the excessive use of water.
Minister Simon Coveney had indicated that he would not introduce legislation to eliminate water charges.
"I will not introduce legislation that potentially exposes the country to very severe penalties and fines from the European Commission – I won't do that," he told reporters last month.
Last year, the European Commission said Ireland will be in breach of European law should it remove the charges completely.
"We have clear advice from Attorney General's Office, I have legal advice from my own department and the expert commission's advice that was very clear – and we have a European Commission that has shown flexibility and willingness to work with Ireland, but are also clear that there has to be some consequences for households wasting large amounts of water," Coveney said.
With the Oireachtas committee due to agree a motion to be voted on in the Dáil by 14 April, the issue of water charges could be set for a return to the top of the political agenda in the next few weeks.