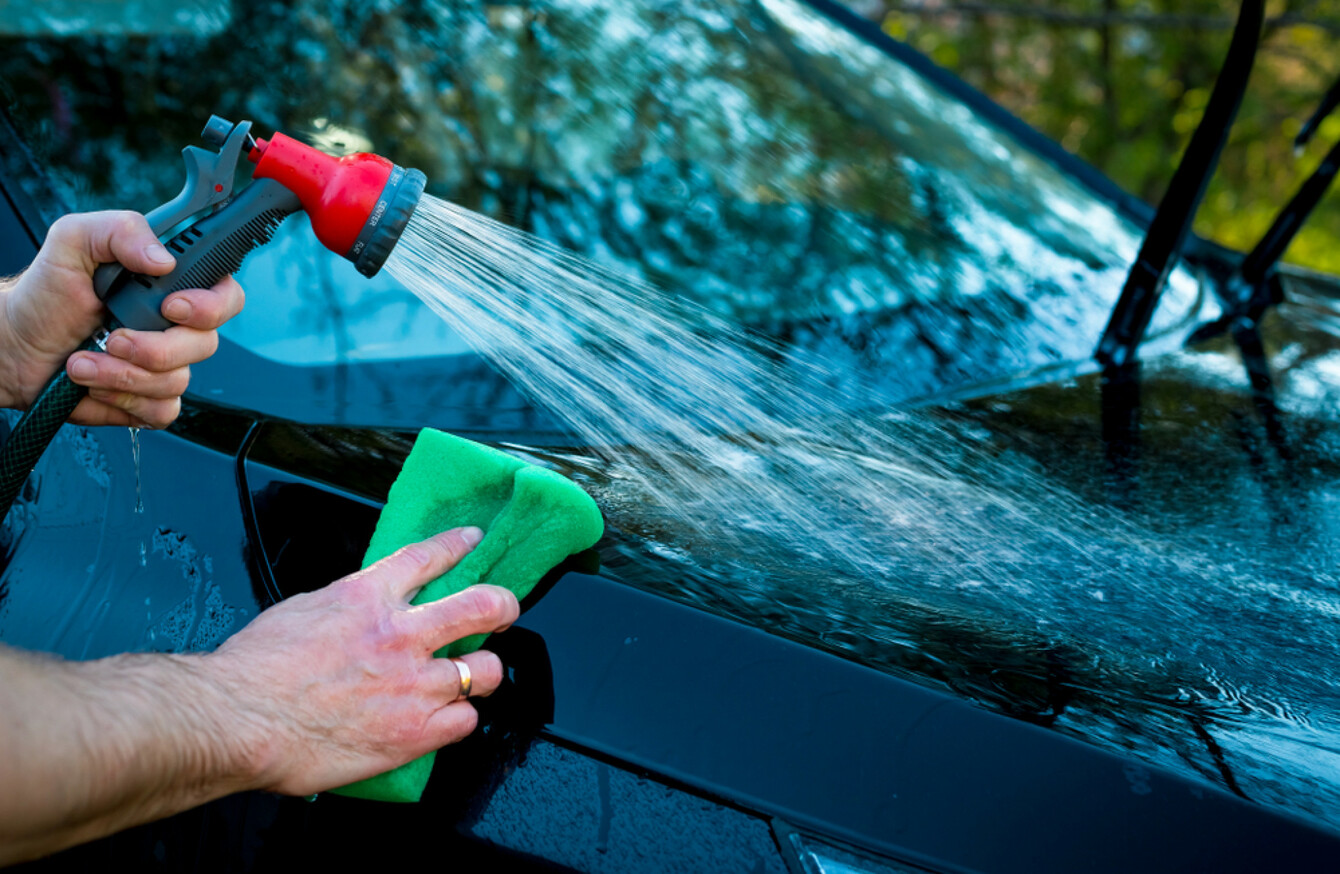 Image: Yulia YasPe via Shutterstock
Image: Yulia YasPe via Shutterstock
Updated Jun 29th 2018, 2:18 PM
IRISH WATER HAS said this afternoon that it will need to utilise its powers to restrict water use, and will announce a number of activities that should be banned while supply remains critical "shortly".
It has since announced a hosepipe ban will be put in place from Monday 2 July in the Greater Dublin Area.
Yesterday, Irish Water began lowering night-time water pressure levels in the Greater Dublin Area to the minimum level.
In the Greater Dublin Area, Irish Water said it can sustainably and safely produce 610 million litres of water supplies and demand around the country. However, in recent days demand has reached 615 megalitres.
In a statement, Irish Water said that the need for urgent conservation efforts must be conveyed to the public as drought conditions continue, but that it was willing to exercise its powers under legislation to take action.
It said: "Irish Water will make and publicise a number of orders shortly which will designate activities which must be banned for a period while the supply remains critical. Ultimately, the objective of water saving and responsible water use must rely primarily on public cooperation.
However, these drought orders will provide certain powers of enforcement to be used where necessary in support of the urgent need to preserve valuable and increasingly scarce water resources to meet essential social and economic needs.
Speaking to RTÉ Radio One's Morning Ireland earlier, Eamon Gallon, General Manager of Irish Water said that "if the drought is prolonged, water restrictions could become unavoidable if demand doesn't stop".
Gallon confirmed that Irish Water is considering the possibility of a hosepipe ban in some areas of the country, including Dublin.
He said that under Section 58 of the Water Supply Act 2007, Irish Water has "powers to introduce measures to suppress demands to restricting certain non-essential activity".
Before making an order the water services authority must give public notice of its intention to make such order and the period for which the order will remain in force through advertising in the public press or broadcast announcements on television or local or national radio, Minister of State at the Department of Housing, Planning and Local Government John Paul Phelan said in the Dáil earlier this week.
The minister said such provisions are well established in other European and international jurisdictions.
Gallon added: "We'd have to publish notifications in newspapers and broadcast on radio and television and we have to give a reasonable period … seven days notice would be the normal period."
"We're hoping that we don't have to act on this on a widespread basis."
Irish Water has never used the Section 56 provision before, according to Gallon.
"But we're heading into a situation now where all options have to be considered," he said.
Current legislation
On Wednesday, Fine Gael TD Alan Farrell raised the issue of the pressure on Ireland's water supply during this week's hot weather, stating that restrictions under the Water Services Act 2007 should be implemented.
Speaking in the Dáil, Farrell said it is appropriate to look at the implementation of hosepipe bans, administered either through Irish Water or through the local authorities.
#Open journalism No news is bad news Support The Journal

Your contributions will help us continue to deliver the stories that are important to you

Support us now
"This is a serious issue that will need to be addressed until such time as the capital and, indeed, other parts of the country have a water supply capable of withstanding more than a few days of sunshine. Today is a beautiful day. The temperature is in the high twenties in Dublin. I am sure it is higher elsewhere in the country," he said.
Replying to Dublin North TD, the minister said Irish Water is prepared to use section 56 of the 2007 legislation.
"It has the capability under law to act when it finds treated water is at an unacceptably low-level," he said.
Phelan said that under the Water Services Act 2007 there are already statutory provisions for the introduction of a such a ban and other restrictions designed to conserve water supplies during times of drought.
It also provides for a fine of €125 for breach of such restrictions.
These arrangements can come into force when a water services authority – which effectively means Irish Water – is of the opinion that a serious shortage of water supplies exists or is imminent in an area, he explained.
This would typically be during or following a prolonged period of dry weather but, in any event, it is possible for Irish Water to make such an order where demand is expected to exceed supply and it becomes necessary to restrict the use of water supplies including restricting certain activities involving the use of water.
The minister said that specified activities which may be restricted include watering a garden, watering of recreational parks or sports grounds, irrigating or spraying crops, washing vehicles, the provision of commercial washing services for a vehicle or trailer, or filling or replenishing a swimming pool or an artificial pond or lake.
In practice, the restrictions may apply to specified activities for all or specified parts of the day.
With reporting by Christina Finn and Sean Murray