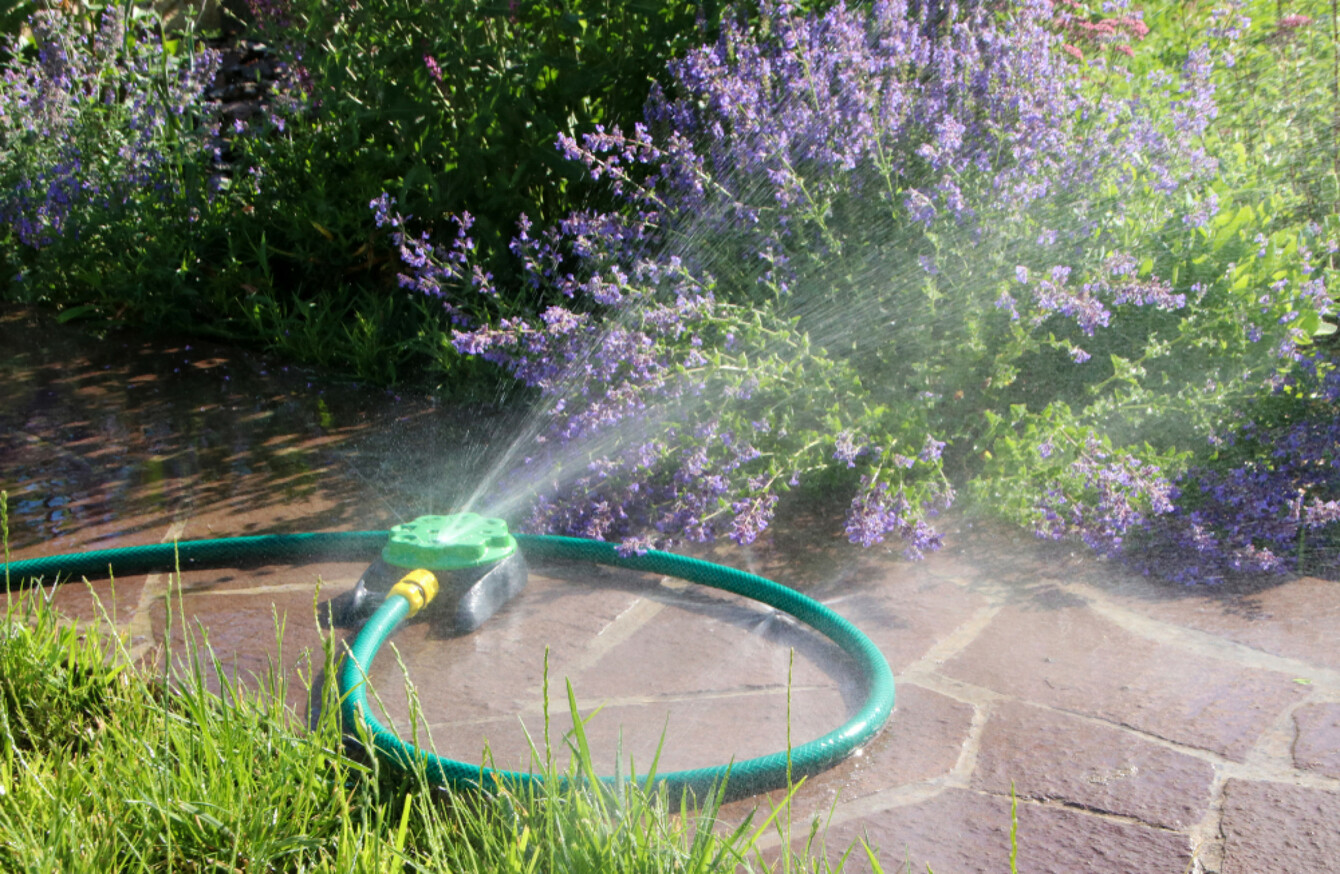 Image: Shutterstock/photowind
Image: Shutterstock/photowind
IRISH WATER SAYS it has still not decided whether the ongoing hosepipe ban will be extended beyond 31 July.
Earlier this month, the utility introduced a national ban on the use of hosepipes after a prolonged spell of warm weather left water sources depleted across the country.
The ban lasts until midnight on 31 July, but a spokeswoman for the company did not rule out the possibility that it could be extended when asked by TheJournal.ie.
"A decision will be informed by data recorded over the previous seven days, which we'll look at to determine if extending the ban makes sense," she said.
"But we won't know whether water sources will have returned to adequate levels until next week, so we can't say what the situation will be like until then."
Last week, Irish Water said it did not expect that rain due to fall over the course of last weekend would be enough to restore water levels to normal.
According to Met Eireann's long-term forecast, conditions across the country will be somewhat mixed over the next few days, though prolonged periods of dry weather are also expected.
The spokeswoman added that a decision on extending the ban would be made on 31 July, and that the public would be informed as soon as possible.