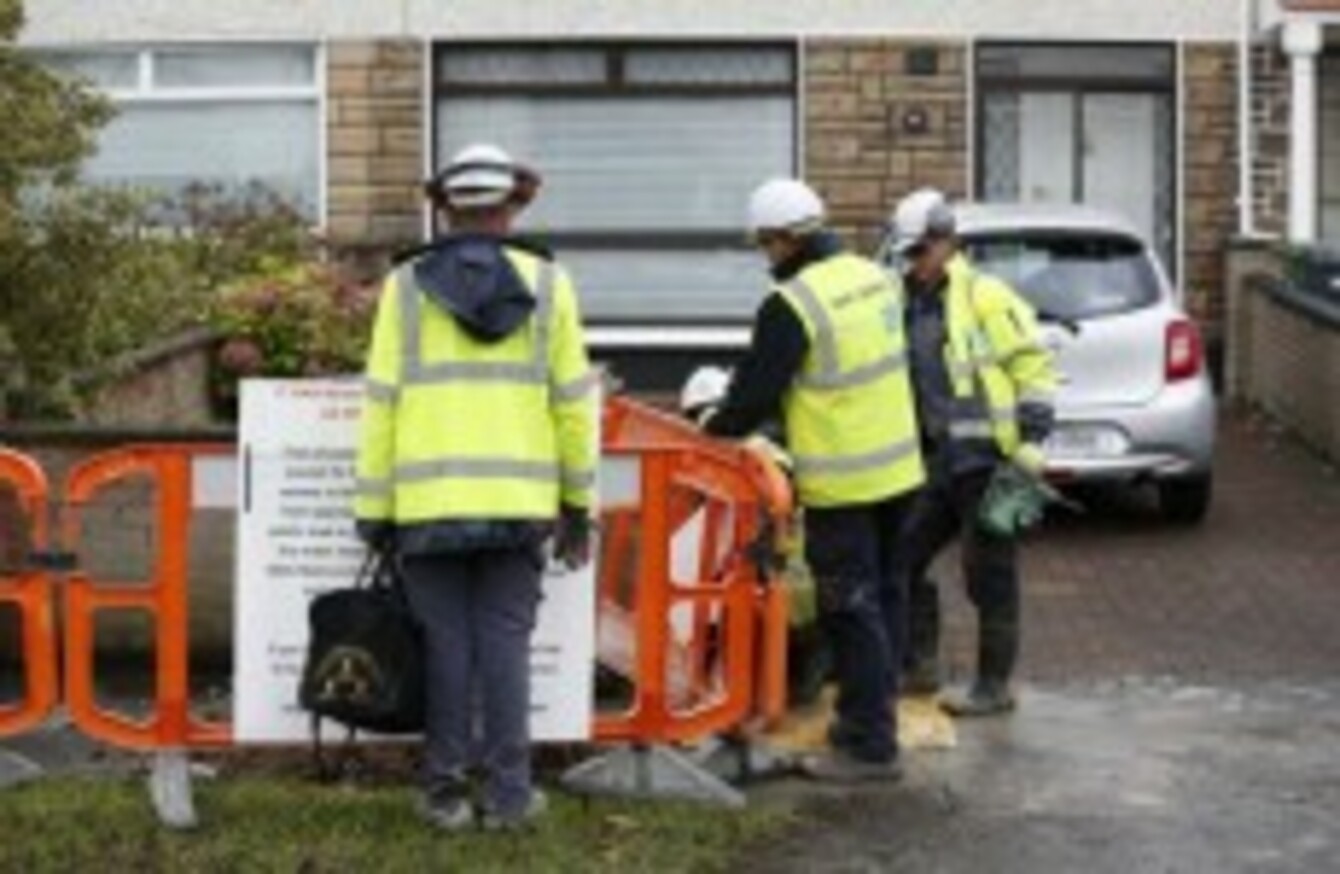 Image: Sasko Lazarov/Photocall Ireland
Image: Sasko Lazarov/Photocall Ireland
IRISH WATER IS set to spend less money on infrastructure than the Government's average spend over the past 10 years.
The company's capital spend on infrastructure up to November of this year was €300 million – while the government's average spend between 2004 and 2013 was €430 million.
RTÉ reports that Irish Water is set to fix the same number of leaks this year as last year – despite a huge meter installation programme which it said would detect leaks.
Irish Water says it is not the number of leaks but the amount of water lost that is most important.
Speaking on Morning Ireland, Irish Water's Michael McNicholas said this year's spend is larger than the past three years and 'it's ramping up'.
He said that Irish Water is repairing the full length of pipe in some cases and not just repairing individual leaks over and over – but this is still recorded as one repair.
We've spend more money on replacing pipes rather than just fixing leaks.
"It's not just about fixing leaks- it's about reducing the amount of water that is lost."
He said that Irish Water has made significant progress identifying and fixing some major water leaks and its capital spend will be €340m by end of this year.
He added that, "We have discovered the situation is worse than it was believed it was."