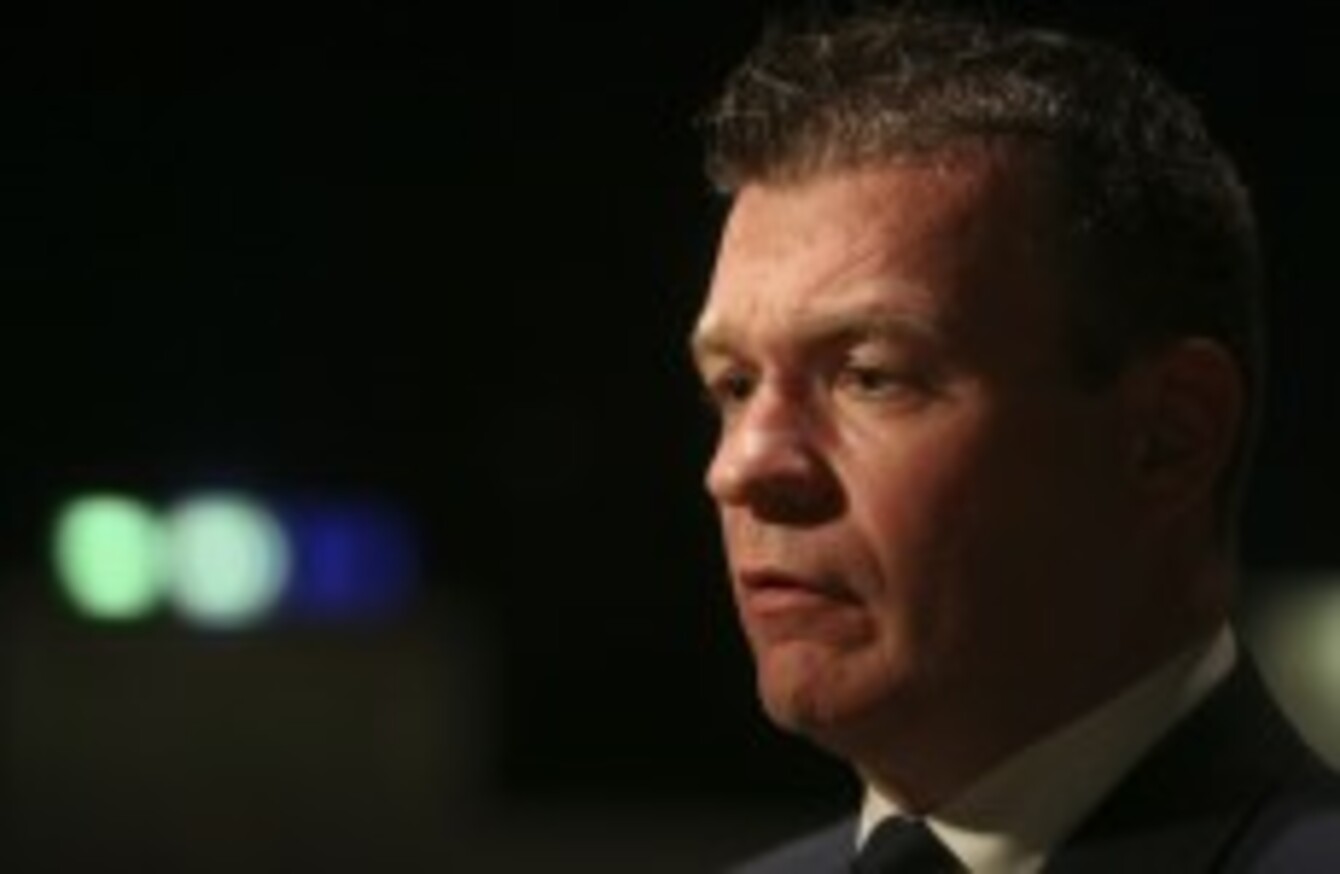 Image: Sam Boal/Photocall Ireland
Image: Sam Boal/Photocall Ireland
ENVIRONMENT MINISTER ALAN Kelly has said that the language in a letter sent to some Rental Accommodation Scheme (RAS) tenants by local authorities was "unhelpful and over the top".
The letter below tells RAS tenants in Co Wicklow that if they fail to pay water charges for the property they're living in, it could result in a breach of their tenancy agreement. The letter said that this failure to pay "could jeopardize your tenancy".
A statement from a spokesperson tonight said that Minister Kelly has acknowledged that the language in the letter was unhelpful and over the top and his Department will shortly issue a circular to local authorities.
The circular "will outline the need to ensure that a co-ordinated and consistent approach is taken to communication with RAS tenants concerning obligations in relation to Irish Water".
It is important that RAS tenants are informed of their obligations without raising any unnecessary concerns.
The statement said that it "should also be noted that the issue of registration and payment of water charges is primarily a matter between the tenant and Irish Water".
It added that RAS tenants are no different to any other Local Authority tenants or private tenants.
The letter was debated in the Dáil yesterday afternoon between Sinn Féin Deputy Leader Mary Lou McDonald and Tánaiste Joan Burton.
Deputy McDonald presented the letter in the chamber.
A spokesperson for Wicklow County Council told TheJournal.ie at the time that the text of the letter was based on information received from Irish Water, and was responding to concerns from landlords in the RAS scheme.
It also said:
In highlighting particular aspects of the RAS contract Wicklow County Council is attempting to safeguard the RAS scheme and its tenants by reminding them of their obligations under the scheme.
Originally published 10.27pm