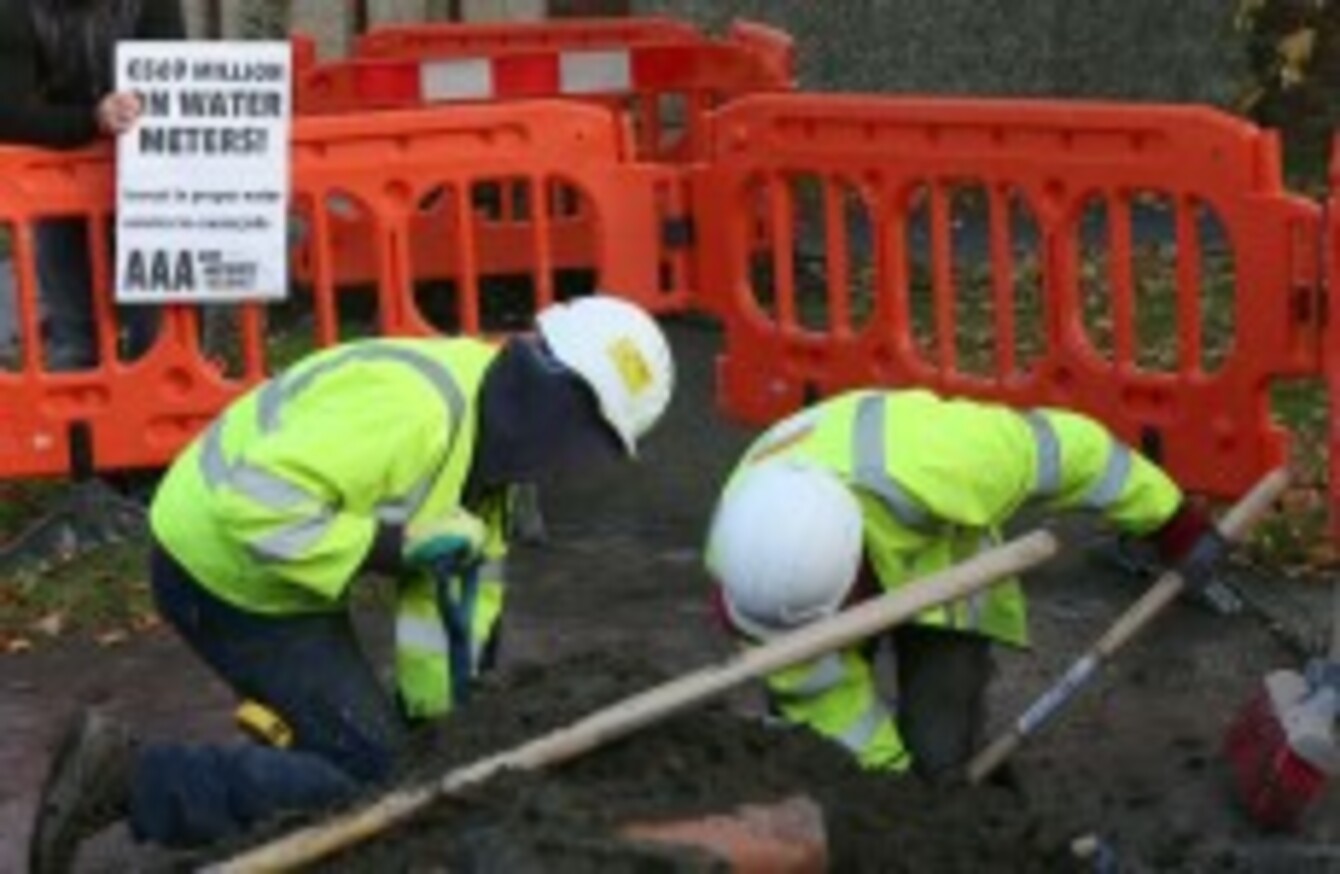 Image: Laura Hutton/Photocall Ireland
Image: Laura Hutton/Photocall Ireland
A SPOKESPERSON FOR Irish Water has insisted that there is no bonus culture in the new utility.
Speaking to Seán O'Rourke on RTÉ Radio One, Elizabeth Arnett said that Irish Water employees will be in line for "performance-related awards".
Responding to criticisms from former minister Fergus O'Dowd that the company was an "unmitigated disaster" and that bonuses had been paid, she said the salary structure was government approved.
"I can certainly understand why people would get upset at the thought that this was back to the bonus culture. And it's simply not," she told the presenter, who accused her of using spin.
"I hope I'm not frustrating people by repeating this. I am not telling porkies. I'm telling it as it is, and I'm telling it straight and honestly."
It is understood that 165 staff at the utility will qualify for an extra payment of 6.5% per year, while 65 could be in line for an extra 14%.
About 29 bosses will see an additional 15% if performance targets are hit.
Arnett confirmed that no payments had yet been made but the awards would be looked at in the context of the year's performance and targets.
Listen to the interview here:
Source: TodaySOR/SoundCloud
During this morning's interview, Arnett encouraged all households to return their Irish Water.
She said that those who do not pay will be pursued in the usual routes utilities take to chase debt, but added that customers' water supply cannot be cut off.
The spokeswoman also told listeners that the water packs are not contracts.
"There is no question of contract. The legislation has been passed to make it the law of the land that water charges apply. The Oireachtas has the power to impose a charge without a contract. This is a continuation of service. It is something that people have had since the foundation of State in a lot of places. It is a continuation of service, rather than the introduction of a contract."