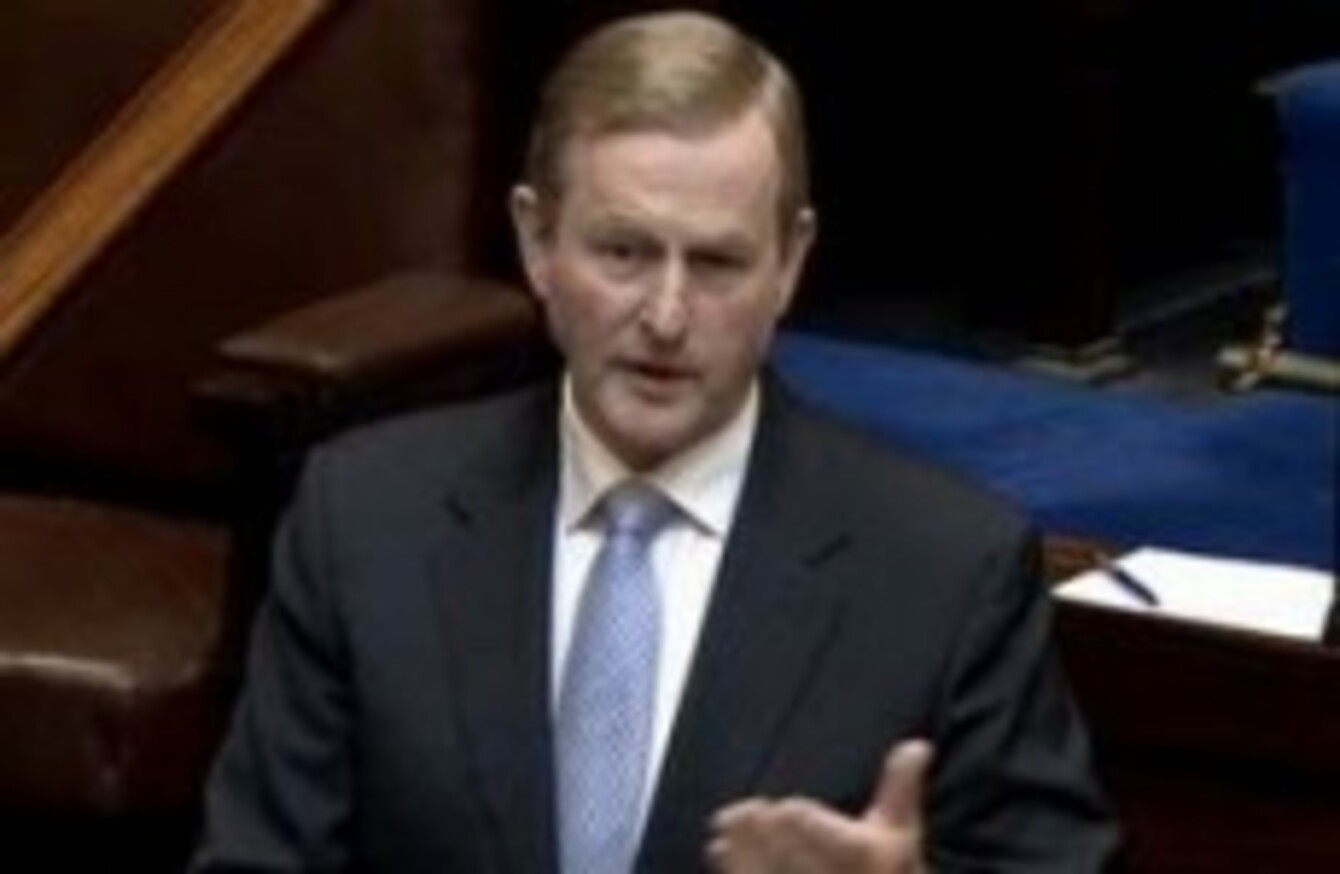 Updated 4.30pm 
ENVIRONMENT MINISTER ALAN Kelly has said he is "very, very satisfied" and "very happy" that Irish Water has collected less than half of water charges due for the first quarter of 2015.
Figures which emerged last night revealed less than half of Irish Water customers have paid their bills in the first three months of this year.
Some €30.5 million has been collected from 670,000 households. Though 46% of the total charges have been collected, it means just 43% of households have decided to pay their bills.
Government ministers have spent the day defending Irish Water and insisted they are happy with the payment rate so far.
Speaking to Today with Seán O'Rourke this morning, Kelly insisted:
If you compare it to the household charge it is actually ahead of the collection rate of the household charge for the first few months. So from my perspective it's a very good start.
In the Dáil, Taoiseach Enda Kenny thanked the 675,000 households that have paid so far, saying it represents around two million people.
Kenney rejected that the payment rate meant Irish Water was a mess in the face of criticism from Fianna Fáil leader Micheál Martin.
Martin said the €100 conservation grant being paid to every household in the contry meant that some people would be "paid for not paying your water bill".
Speaking to reporters in Dublin, Tánaiste Joan Burton said she did not know how much of the grant would be paid out to households who have not paid their bills.
But she added:
My experience of people is that most people are absolutely honest and if for some reason people have not paid I would imagine that most people would be conscious that they're getting the water conservation grant and they have an obligation to pay a very modest bill.
Speaking earlier, Health Minister Leo Varadkar said he was confident the payment rate would rise in the coming months and years.
It's a good start. People who have paid will expect those that haven't to pay in the future. We have identified those that can't pay and those that won't pay.
Irish Water reaction
Commenting on the figures this morning, Head of Communications and Corporate Affairs for Irish Water Elizabeth Arnett said it "represents a solid start" for the company.
Typically, in well established UK water utilities, customers take an average of three months to pay a water bill. No reminders have been issued to our customers and yet we have a payment rate that is broadly in line with what would be expected for a new utility sending out a new bill for the first time.
Arnett told RTÉ's Morning Ireland the second bill and reminders about payment will now be issued to customers in the coming weeks.
The company will also be communicating with householders through advertising she said, revealing that Irish Water has already spent €600,000 on advertising so far.
'Virulent opposition'
Also speaking to RTÉ's Morning Ireland, Minister for Transport Paschal Donohoe mirrored her comments, saying the figures were also in line with government expectations and are ahead of where the household charges were after the same period of time.
He acknowledged that there is still "virulent opposition" to water charges "amongst a small group of people".
However he said the government is confident more people will pay in the coming weeks and months and the money collected will "go directly into paying for safer and more secure water for the country".
For those who have been campaigning against the charges, the figures were seen as a massive victory:
Murphy described the figures as "an unmitigated disaster for Irish Water". He urged those who have paid not to "waste more money" and to refuse to pay their second bill when it comes through the door.
Payment plans
Elizabeth Arnett said this morning that the company's contact centre has dealt with more than half a million calls in the last 12 weeks.
"Customers are contacting us to pay, to update personal information, and with questions about their bill," she said.
She stressed that any customers who have a genuine difficulty paying their bill should contact Irish Water to arrange payment terms.
"We have a range of flexible ways in which people can pay in amounts starting from €5."
Arnett said figures released this morning mean nearly two million people are living in homes that pay for water services and "payments for the first bill are still coming in".
- additional reporting from Hugh O'Connell and Christina Finn