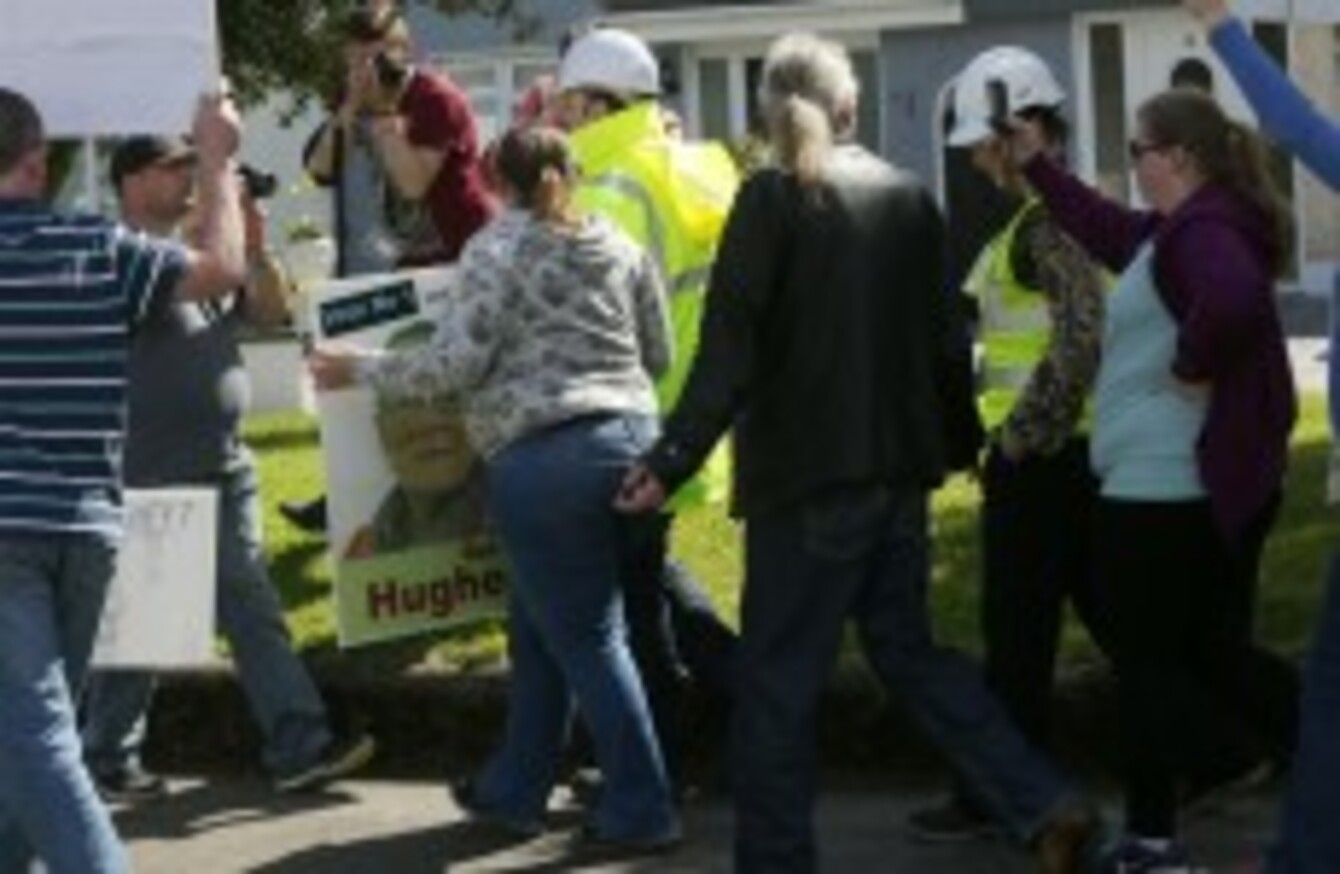 Image: Laura Hutton/Photocall Ireland
Image: Laura Hutton/Photocall Ireland
A HIGH COURT judge has said that the lawful right to protest and the lawful right to work are both "at stake" as people obstruct the installation of water meters in north Dublin.
A packed court erupted in cheers after Justice Paul Gilligan declined to decide on a request by the company installing water meters to enforce a 20m exclusion zone around Sierra workers.
The company had claimed that such a ruling is needed because the protesters are stopping the work from proceeding.
The case appeared in court after the company alleged that nine protesters breached an injunction to prevent them from "assaulting, harassing, intimidating and endangering" water meter installers.
Counsel for the protesters said that they were willing to give an undertaking that they would not break the law but would not acknowledge that they had broken the above injunction.
Justice Gilligan said that this was not sufficient in the case of eight of the protesters and they must promise to adhere to the injunction. He said that this did not mean they accepted that they had breached it.
A decision on whether they breached the injunction was adjourned until 5 November.
Jim O'Callaghan acting on behalf of Sierra said that the matter "needs to be dealt with promptly" because "the work isn't being carried out".
The judge made reference to the right of people to protest against the work but noted that they cannot legally prevent it from taking place:
"You can protest but you can't effectively stop them (workers) installing the water meters," he said.
He added that the "effectively what's at stake is your lawful right to protests and the lawful right to work".
The installation of water meters has been a controversial issue, particularly in Dublin 5 where a number of arrests have been made.
There were close to 70 supporters of the protesters in court and there was loud clapping, cheering and chants of "Irish water will be free" as the judge adjourned the case.