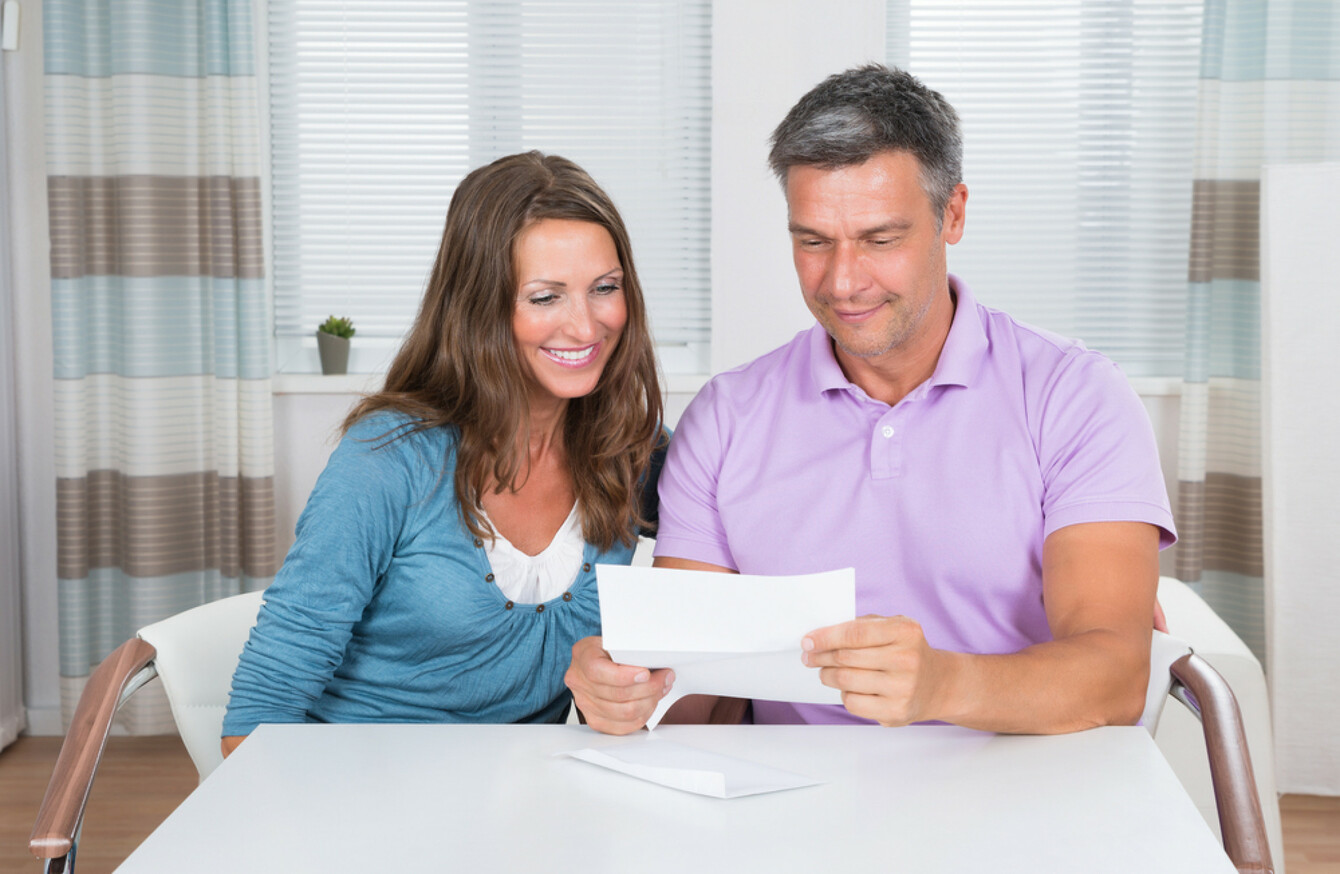 Image: Shutterstock/Andrey_Popov
Image: Shutterstock/Andrey_Popov
IRISH WATER HAS confirmed that it will begin repaying customers on their water charges from Monday 20 November.
Today, President Michael D Higgins signed the Water Services Bill 2017 into law, clearing the way for water charges to be repaid. Taoiseach Leo Varadkar also made the announcement in his weekly message.
An Irish Water spokesperson told TheJournal.ie: "Irish Water expects to begin the refunds process on Monday 20 November. According to our schedules, approximately 90% of cheques will be issued to account holders by the end of the year."
The spokesperson added, however, that some people could face delays in getting their money back if they haven't updated their details with the utility.
They said: "Customers are continuing to call 1850 448 448 to update their details. In the past week almost 7,000 people called us to change address, update details or ask what to do in case that the account holder has passed away. Customers can still change their addresses by calling Irish Water after the refunds process starts.
However, if their cheque has issued by the time they contact us, customers may experience some delay as the cheque will need to be cancelled and reissued. When cheques start to issue customers can log in on the Irish Water website to see how much they are due and an approximate date of dispatch of their cheque.
Last month, customers were told that Irish Water would refund the full amount of their water charges before the end of the year.
Refunds totalling €173 million will be paid to 990,000 customers.
Speaking in advance of the start of refunds, head of customer operations for Irish Water, Eamon Gallen said:
"The two big questions that customers have is how much they will receive and when they will receive it.
Household customers can be assured that they will receive the full amount they paid, and customers will shortly be able to check online exactly how much they are due and when there are likely to receive their refund.
"Irish Water have been working in the background for several months to ensure that refunds will be ready to go as soon as we are authorised to do so by government."
An additional €5 million – on top of the refunds totalling €173 million – will be spent on the cost of letters, cheques, a public information campaign and additional staffing to support the project.
More information on the refunds is available here.
With reporting from Cliodhna Russell.