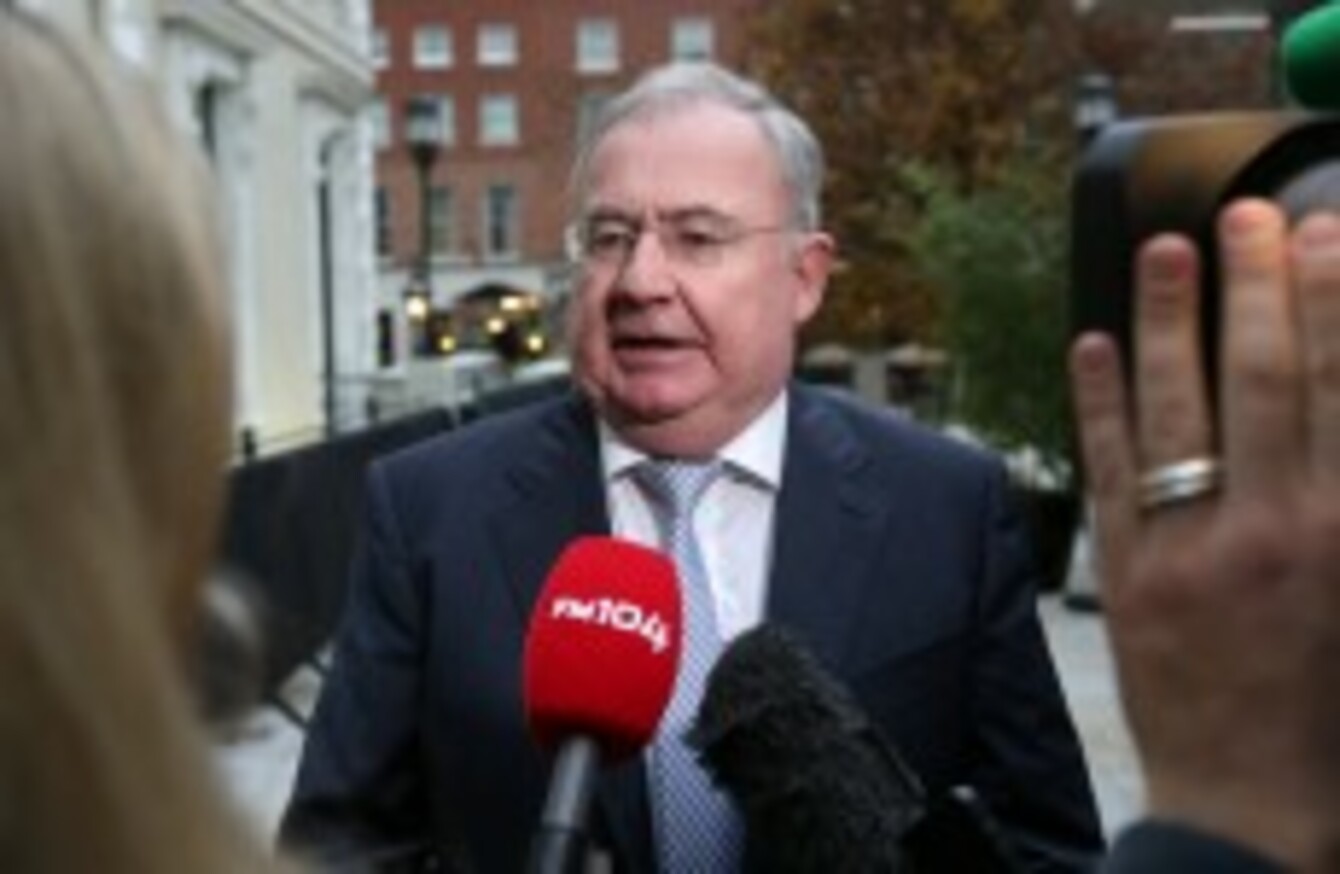 MINISTER FOR COMMUNICATIONS Pat Rabbitte has been defending the Government's outlay of some €5.7 million on the establishment of the Water Services Transition Office.
It follows newspapers reports this morning surrounding the establishment of the body, which was set up to assist in the transfer of water services from councils to the remit of Irish Water.
Environment Minister Phil Hogan told a Dáil Committee last week that his department spent over €16 million last year on the changeover of responsibilities from local authorities to the new semi-state company, including the spend on the new 'transition' office.
A headline in The Irish Mail on Sunday this morning described the body as a 'mini-quango' – but asked about the issue on RTÉ Marian Finunane programme this morning, Rabbitte insisted it was not, and said the set-up of the organisation was necessary.
"What happened there is that when the minister gave the remit to Bord Gáis and told them the troika wanted this established before they shipped out at Dublin Airport – he sat down a committee of people from the local authorities, some of whom were managers and former manager and said 'how in the name of God are we going to persuade local authorities to hand over water for this new organisation'."
He said the transition body was set up with task of ensuring engineers and other key staff transferred from the local authorities to Irish Water.
"They have conditions, they have contracts and they have pension prospects – they are local authority employees."
Rabbitte said that if key people didn't come across to the new company, and problems later developed, there could be serious consequences.
"The corporate knowledge is in their heads. These are the guys who have kept the local systems running."
Documents
Meanwhile, Fianna Fáil leader Micheál Martin has called for the immediate publication of documents leaked to RTÉ's This Week that relate to Irish Water.
He described these latest revelations as "an early test" of the Government commitment to ensuring openness regarding Irish Water.
He also said that Minister Rabbitte "asks us to believe that the Troika's insistence on speedy establishment of Irish Water is to blame for the €€85 million spent on consultants and carve up of senior jobs among a very limited pool of people.  Such claims are deeply disingenuous."