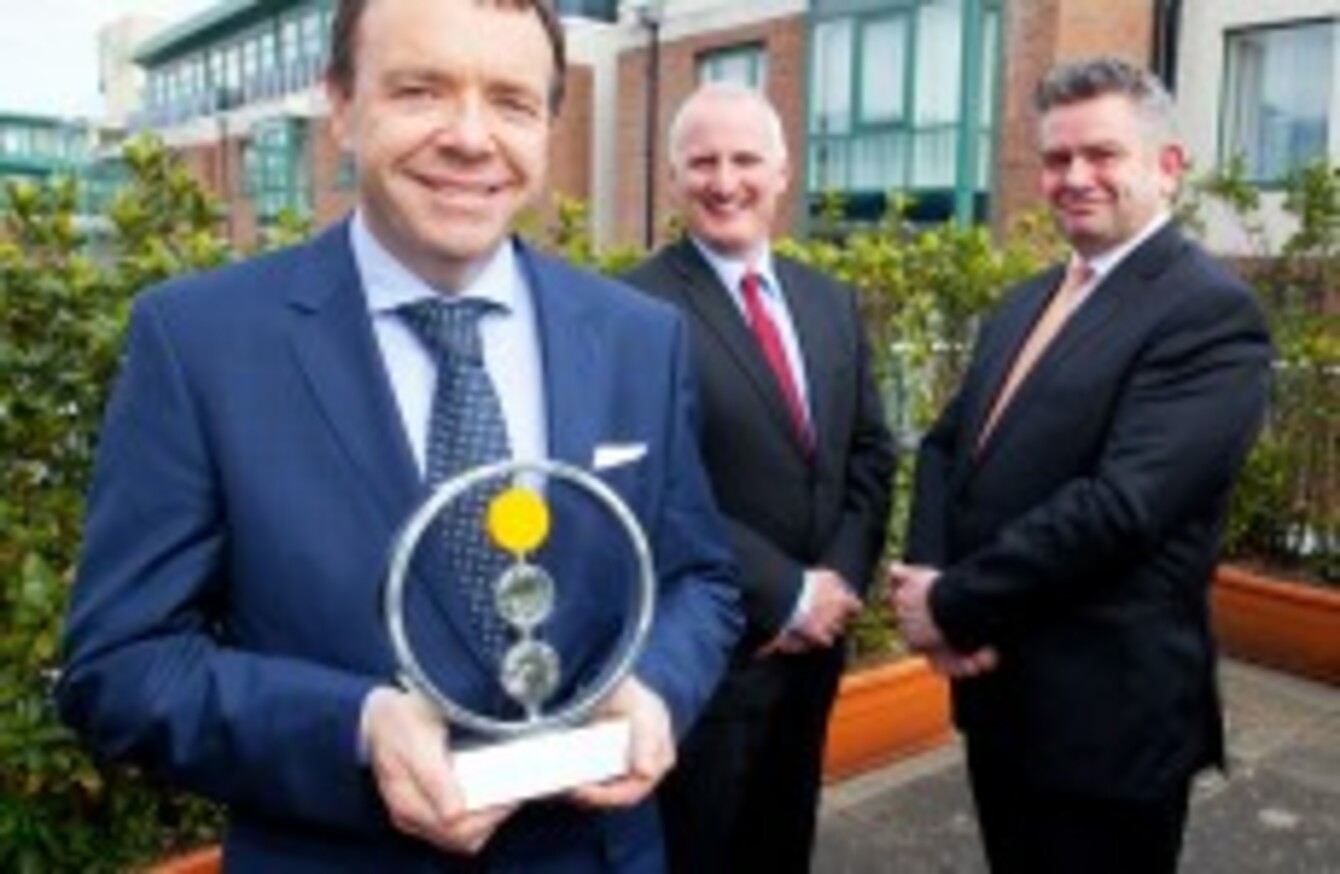 Winner Liam O'Kelly
Image: Photographer: Paul Sherwood
Winner Liam O'Kelly
Image: Photographer: Paul Sherwood
THE IRISH FOUNDER of a small telecoms company has been named entrepreneur of the year at the European Business Awards.
Liam O'Kelly won the prize after beating off competition from 17,000 European companies, which was whittled down to a field of 100 finalists and 10 overall winners.
AirSpeed Telecom provides tailored telecommunications products to enterprises, public sector and SME businesses.
The ceremony in Athens was attended by 400 business leaders, academics, media and political representatives.
O'Kelly said that the award was a recognition of the businesses' success over the last year.
"Demonstrating our ability to grow the business by 40 per cent annually over the past few years, while maintaining consistently high levels of service and value for our customers, was a key factor in securing this win."
The award was sponsored by Irish consultancy and tax specialist RSM Farrell Grant Sparks.
Partner Aidan Scollard said: "We are thrilled to see an Irish outright winner. These awards are widely recognised as one of the most reputable in Europe and this will reinforce AirSpeed Telecom's reputation and continued success."
All EU member markets were represented at the awards, as well as Turkey, Norway and Macedonia. The combined revenue of companies at the awards exceeded €1 trillion, with profits of over €50 billion between them.