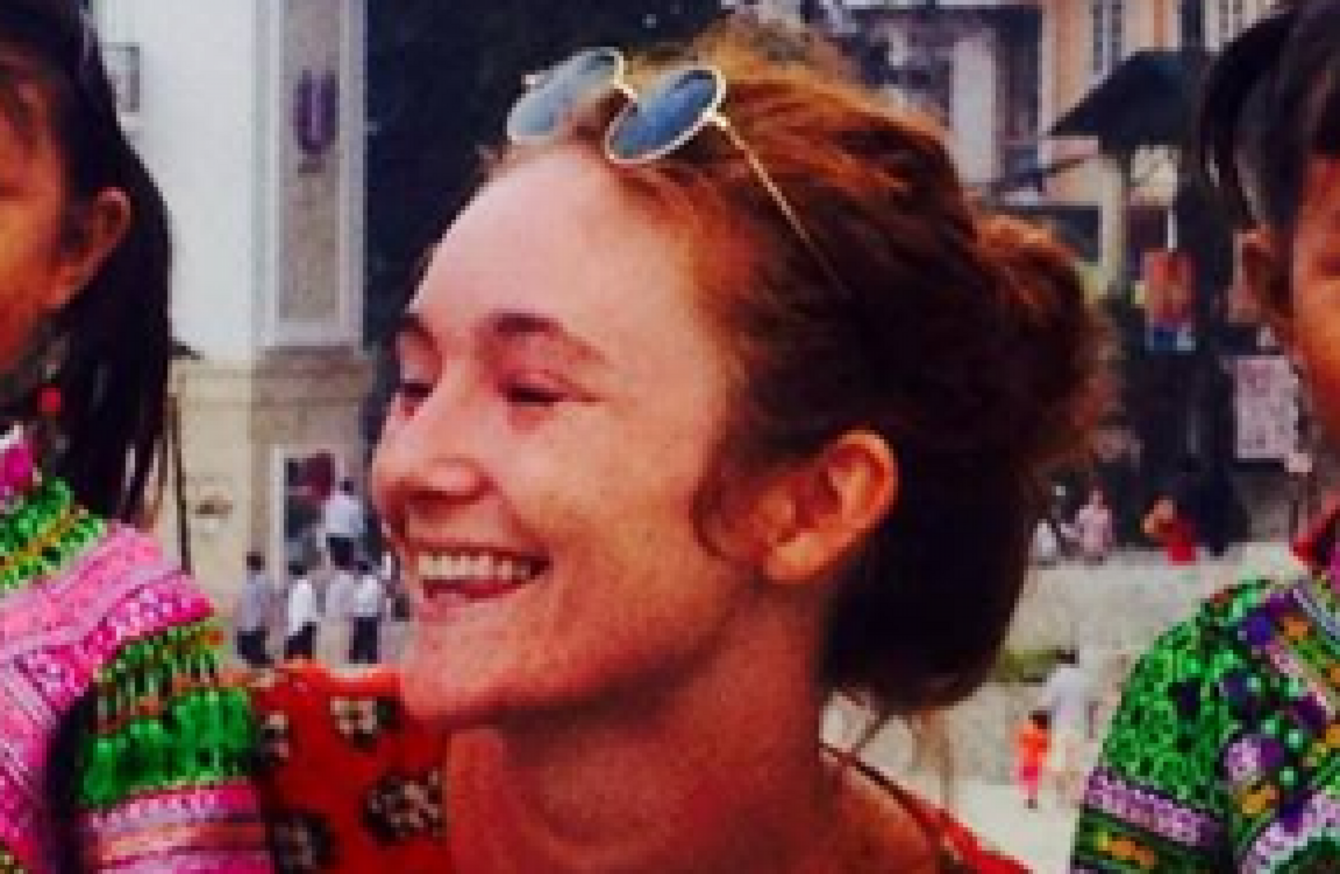 Image: Facebook
Image: Facebook
Updated at 2pm 
AUTHORITIES IN INDIA have launched a murder investigation after an Irish woman was found dead in the popular tourist state of Goa.
Danielle McLaughlin, who was aged in her 20s, was from Buncrana in Co Donegal.
"The people of Buncrana and Inishowen are united in grief with the McLaughlin family at the loss of their daughter and sister," local senator Pádraig Mac Lochlainn said.
"This is a tragic loss and Danielle is in all of our thoughts and prayers."
Mac Lochlainn, who met with the family today, said that the family had requested that their privacy be respected.
"Media outlets from Ireland and further afield have been bombarding the family with messages and queries and I strongly believe that this is unwarranted and inappropriate at this time.
"The McLaughlin family must be given room and come to terms with their loss and they will come forward when they feel it is time."
Investigation in India
The 28-year-old's body was discovered in a field yesterday morning and an autopsy is being conducted to ascertain whether she was sexually assaulted, Deputy Superintendent of Goan police Sammy Tavares told AFP.
"Her body was found in a naked state. A case has been filed under section 302 of the Indian Penal Code (murder)," he said, adding that a suspect had been arrested.
The Press Association is reporting that a man has been arrested.
In a statement, the Department of Foreign Affairs said that the Irish Embassy in India is following-up on the suspected murder of the Irish woman.
Glasgow-born McLaughlin had been travelling on a British passport.
It has been confirmed that the woman travelled to India using a British passport, so the local British consulate have the lead responsibility in terms of dealings with the Indian authorities.
The Irish Embassy is liaising closely with the British authorities and an Irish consular official is travelling from New Delhi to Goa today.
Several foreigners have died in Goa over the past decade or so, including 15-year-old British schoolgirl Scarlett Keeling, whose bruised and semi-naked body was found in shallow water on a beach in 2008.
The deaths, many in suspicious circumstances or from drug or alcohol abuse, have blighted the state's reputation as a tourist haven.
With reporting from AFP and Gráinne Ní Aodha