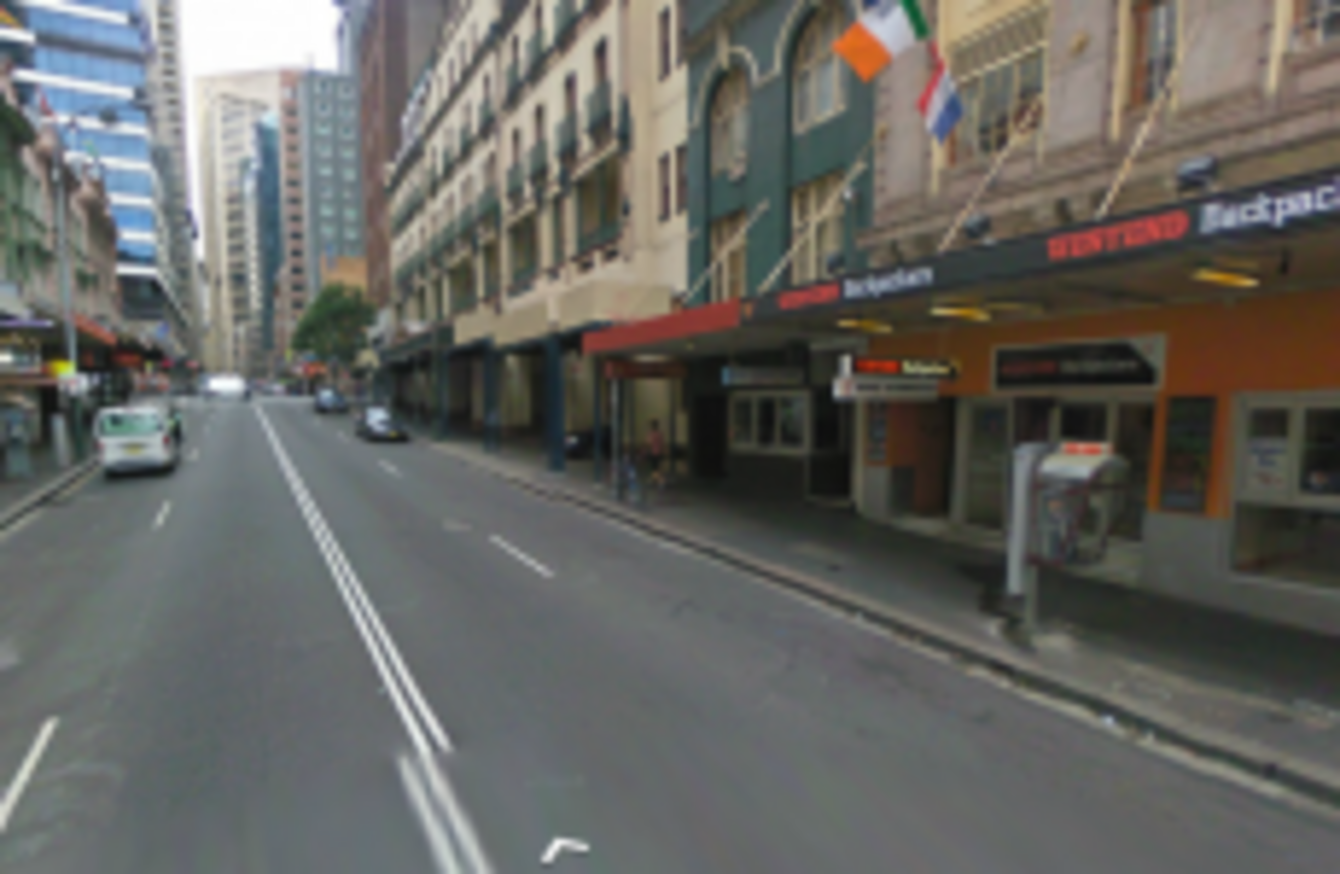 The hostel, complete with Irish flag, on Pitt Street, Haymarket in Sydney
Image: Google Streetview
The hostel, complete with Irish flag, on Pitt Street, Haymarket in Sydney
Image: Google Streetview
AN IRISH WOMAN was stabbed in an early-morning attack in Sydney today, New South Wales police have confirmed.
The 24-year-old backpacker was one of three people injured in the incident outside a hostel on Pitt Street in Haymarket at about 2.15am.
Two German men, both aged 19, were also stabbed with broken glass. Police said the trio became involved in an altercation with a 36-year-old man at the business.
Officers said that one of the men was stabbed in the neck during the incident, while the second man was stabbed in the arm. The woman also sustained a stab wound to her face.
A fourth man, hailed a hero by local media, intervened to assist the group and the attacker fled the scene. Emergency services were called and the victims treated by paramedics before being transferred to St Vincent's Hospital in the city.
One of the men had to undergo surgery. The Irish woman's injuries are not said to be life-threatening but she did have a small procedure.
In an update on Facebook page, the Kildare native thanked friends for their well wishes and confirmed she was out of hospital.
The 36-year-old man was arrested and charged with three counts of wounding with intent to cause grievous bodily harm, two counts of assault occasioning actual bodily harm, and destroy or damage property. He was refused bail and appeared in court today.