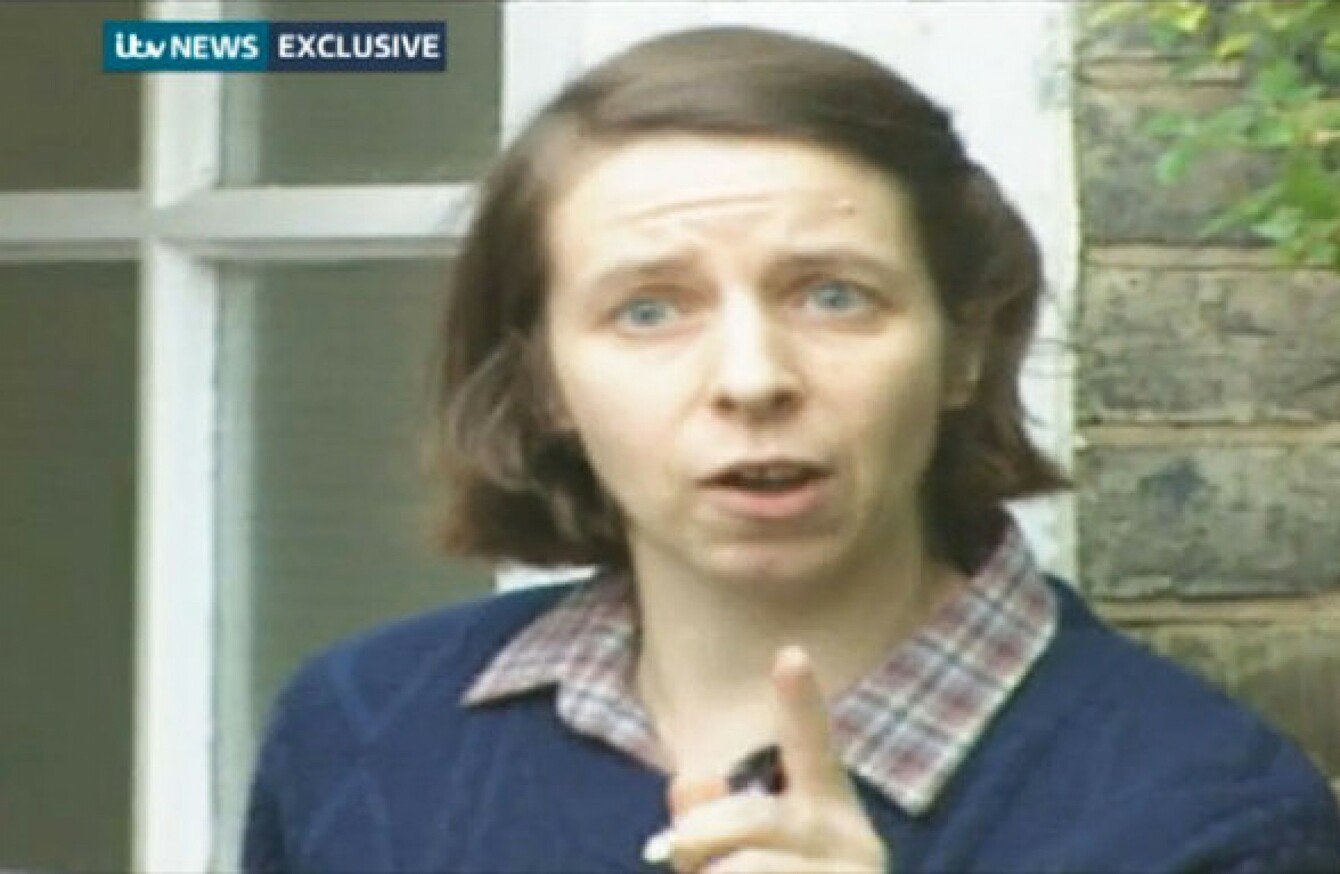 Josephine Herivel
Image: ITV News
Josephine Herivel
Image: ITV News
A MAOIST CULT leader was convicted today of a number of crimes including rape, child cruelty and false imprisonment at London's Southwark Crown Court.
Aravindan Balakrishnan, who led a secretive commune in South London from 1975 until 2013, was convicted of four charges of raping members of his sect.
One of the people in the sect was Belfast woman Josephine Herivel, who, despite everything, still calls Balakrishnan her teacher and leader.
Balakrishnan was also charged with child cruelty and false imprisonment of his daughter, as well as six charges of indecent assault and two charges of assault.
Baljit Ubhey, CPS London Chief Crown Prosecutor, said Balakrishnan "used psychological and sexual oppression and violence to force his followers into believing he was a god".
Balakrishnan would beat the women if they did something he did not like, or sometimes for no reason at all.

He also subjected two of the women to sexual abuse, degradation and rape. The evidence of the mental control he had over these two victims made it clear that they did not have a free and open choice to consent to the sexual acts.

Balakrishnan has robbed these women, including his own daughter, of a huge part of their lives. He beat and bullied them into submission and completely stripped away their free will.
Balakrishnan (75) had effectively kept his daughter imprisoned in the commune for her entire life until she was 30. She eventually escaped in 2013 with two women – including Herivel – from the commune.
The Guardian reports that upon Balakrishnan's conviction, Herivel stood up and said: "You are sending an innocent man to prison. Shame on you."
Despite being one of the people to raise the alarm on Balakrishnan, since leaving the commune Herivel, who is originally from Belfast, has refused to renounce the man whom she still calls her teacher and leader.
Speaking to the Daily Telegraph, she said that she was betrayed by the authorities and bitterly regrets leaving the commune and the downfall of Balakrishnan.
She told the paper:
We were kidnapped by the police and questioned for hours and hours. It was psychological torture. I am far away from my family. I know 100% he is innocent. He has given me my life."
Life
Herivel was born in Belfast in 1956, the daughter of John Herivel, a mathematician who was part of the team at Bletchley Park to crack the Nazi Enigma code during World War 2.
As a child, she was a prodigious talent on the violin and was studying in the Royal College of Music in London in the mid-1970s when she joined Balakrishnan's collective.
"I got involved in the collective because my boyfriend at the time was a communist and we used to sell the Morning Star and I became involved in the communist ideology," said Herivel.
Balakrishnan's communist sect was known as The Workers' Institute of Marxism-Leninism-Mao Tsetung Thought and was based in Brixton. Herivel talked about her time there:
"We discussed everything, there were no limits."
Aravindan did not just care about politics, but about everything so we discussed all topics. He is rather more than Marx and Engels, he is a genius."
Having been a member of the sect since the mid-70′s, Herivel has lost all contact with her family – so much so that when her father died four years ago, there was no mention of her in his will or obituary.
Cult
After she escaped, Balakrishnan's daughter, who cannot be named for legal reasons, told police that she was regularly beaten by her father, who taught her to believe he was God.
She did not attend school, never had a doctor or dentist appointment and had very little interaction with anyone outside the collective. There were years where she barely left the house at all.
On convicting him today, the judge said that he could expect a substantial custodial sentence on 29 January next.
Despite this, Herivel denies that Balakrishnan is guilty of any crime.
"The collective is my life," she told the Telegraph.
"Nothing has changed my feelings towards the other members of the collective. They will never destroy our feelings for one another."
With reporting from Órla Ryan.