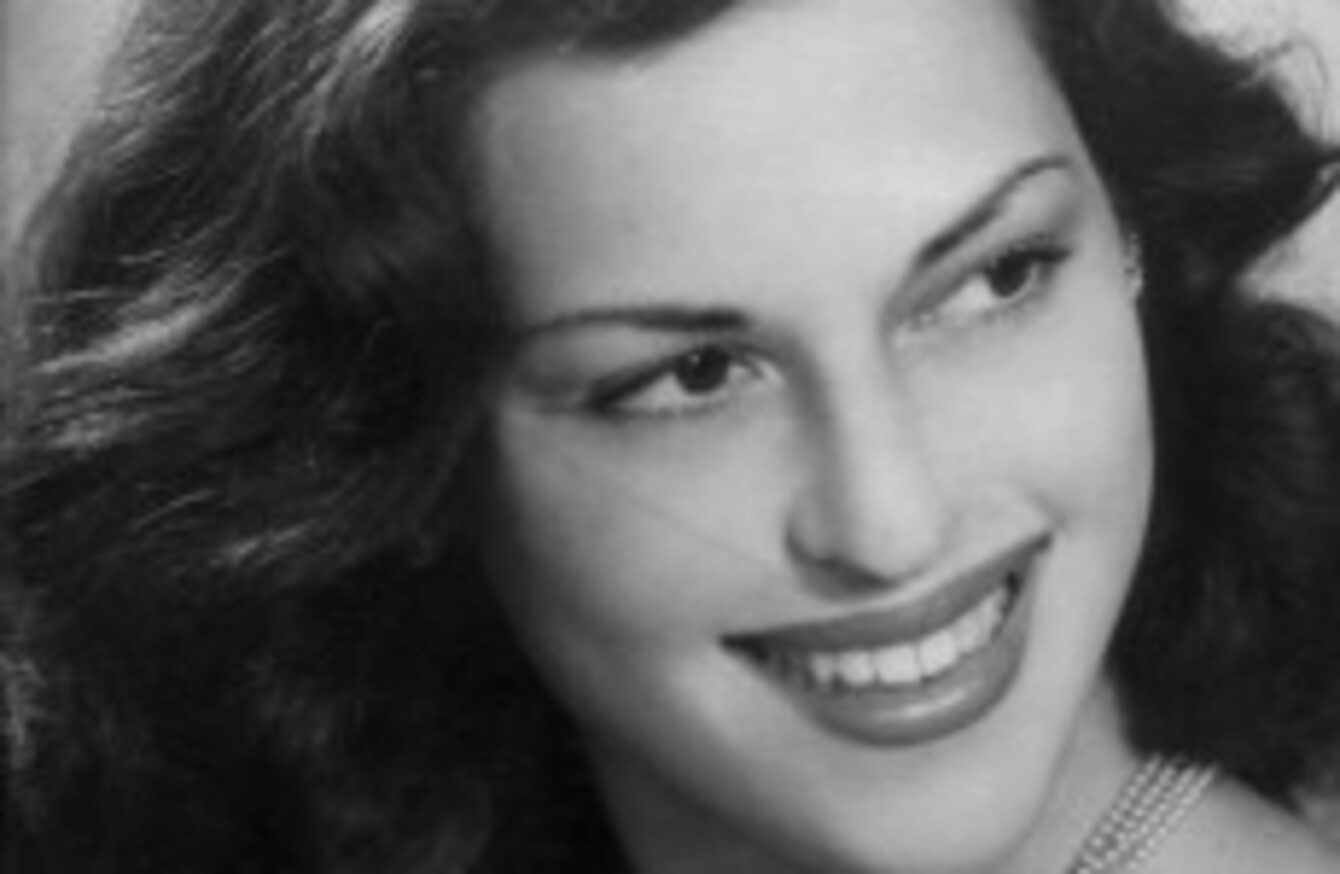 Agnes Bernelle
Image: Courtesy of Amelia Stein
Agnes Bernelle
Image: Courtesy of Amelia Stein
THE WOMEN BEHIND some of the country's best art, music and literature are to be honoured on a special edition of TG4 magazine show Imeall tonight.
Tristan Rosenstock, presenter of Imeall, said that the first ideas for the all-female International Women's Day programme emerged last summer, during an interview in Edinburgh with feminist writer Lucy Ellman.
Her discussion on the under-representation of women in public life struck a chord with the show's team.
Gender balance
While tonight's special show features only women, every episode of the show strives for equality when it comes to gender.
"One thing we try to do in the programme every week is have a gender balance, a geographical spread and a bilingual balance," explained Rosenstock.
Looking around, we do notice that women are under-represented in media in general. When we think about famous Irish artists, writers, painters, most of the people that come to mind are men. We wanted to address that and focus on pioneering women who have really shaped culture and life in Ireland.
He said Alice Maher and other Irish artists like Dorothy Cross have "opened up the world of art" to women and younger people in particular, and Maher is one of the women to be featured on the show tonight.
Finding gender balance on an arts show "should be done unconsciously", said Rosenstock – it shouldn't be a conscious effort. "It should be done in a very natural way."
While Rosenstock is the main presenter, more than half of the team of eight reporters on the show are women.
Changes in the future
Noting that artist Eileen McDonagh's exhibition in Visual in Carlow was hugely ambitious "in terms of scale and terms of scope", Rosenstock said that "the mould is breaking" for creative women.
"Barriers are being knocked down and more and more female artists are getting the recognition they deserve," he said.
In literature I think it needs to be happening a bit more. They don't often market women in a fair way. That needs to be addressed, certainly.
Ireland's talented women
Artist Alice Maher
There will be plenty of talented Irish females to become new fans of on the show tonight.
A section of Imeall called 'Sí Mo Laoch' will see film-maker Lelia Doolan pay homage to Margaretta D'arcy, who alongside being a tireless activist is a writer, actress, and playwright.
Artist Sinéad Ní Mhaonaigh will look at artist Alice Maher, and the inspiration she has been to her, while journalist Una Mullally will speak about how she sees musician Sinead O'Connor as an iconic Irish artist.
The show will also see Rosenstock meeting American writer Ellman in Edinburgh to discuss her most recent feminist novel Mimi, and a discussion on the spheres in public life in which women are underrepresented.
Also featuring on the show will be Áine Moynihan, actress and artistic director of the Lab Theatre in Dingle.
Agnes Bernelle. Pic: Amelia Stein
Finally, Gavin Friday, David Bolger and Camille O'Sullivan will pay tribute to the artist Agnes Bernelle, who brought the razzmatazz of Berlin cabaret to Ireland.
"When Ireland was black and white, Bernell introduced colour," said Rosenstock of the icon. Bernelle was born in Berlin but had to flee due to war. She moved to Dublin in 1969 and brought Weimar cabaret to the city.
Imeall will be broadcast at 10.30pm on TG4