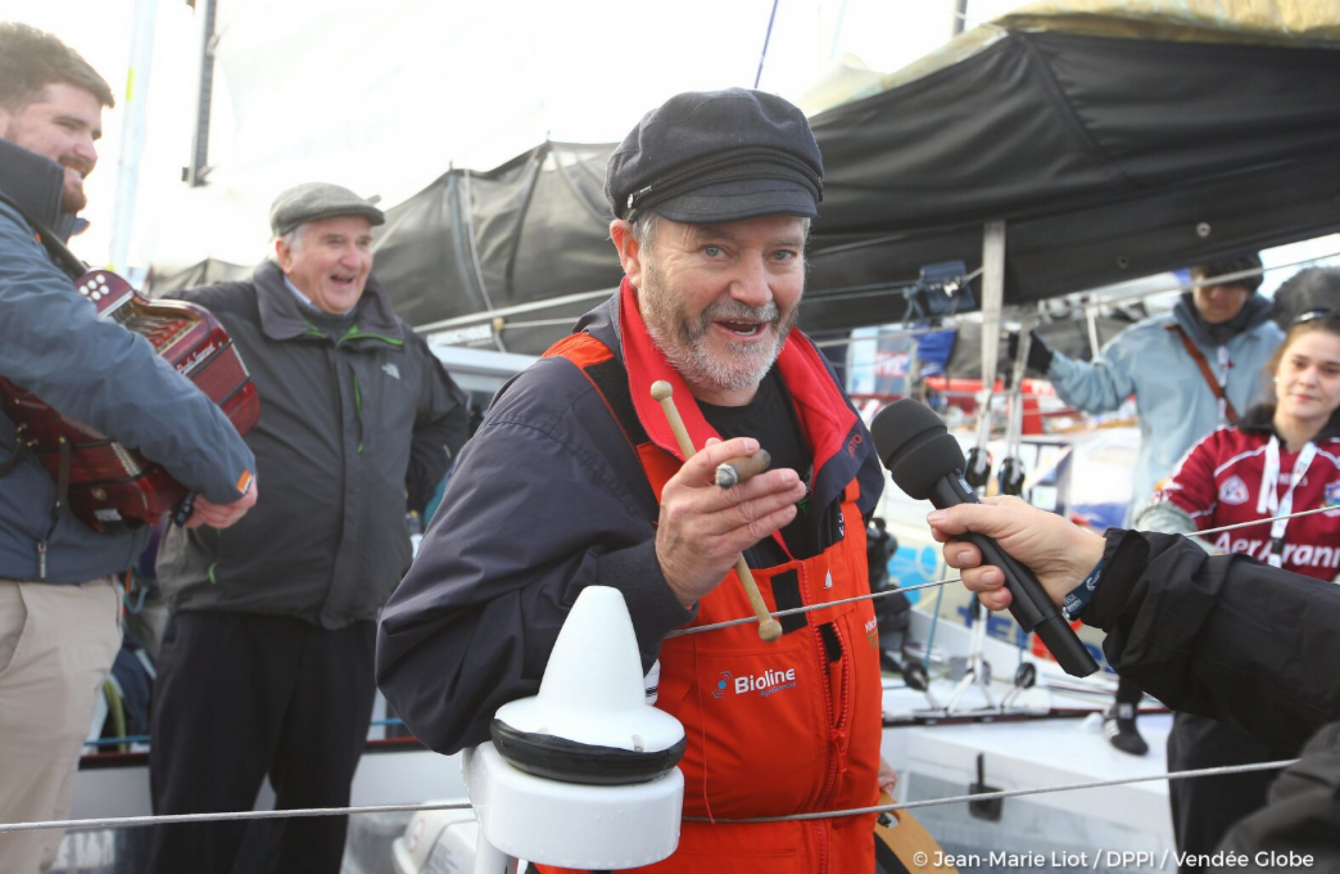 AN IRISHMAN WHO is taking part in a round the world race has been forced to return to old-fashion navigation methods after losing his computer system.
Enda O'Coineen is now on his 45th day alone at sea. Of the 29 boats that started the race, only 19 remain.
The Irishman departed from France on 6 November and after six gruelling weeks, he has now ticked Cape Leeuwin in Australia off his list.
Highs have included hearing the news of the birth of his first granddaughter, crossing the equator, passing Cape Town, and now reaching Australia.
His team said the lows of his trip include capsizing in the Southern Ocean, having to climb the mast alone with 20 knot winds in open water, and most recently losing his computer system including the ability to email, use navigation software, and read weather information.
"Our human capacity to adjust to new realities is amazing, whatever that may be. Like losing an arm, or a leg, or in my case computer navigation system. Something you thought you could not do without," O'Coineen said.
After our backup system failed to work I was disorientated. I said I could not continue, particularly with the internet connection to the outside world, no weather information, news on other boats and so forth.
The shore team are working hard with Enda to try and restart his backup computer, but for now he's using paper charts and a simple GPS plotter.
The Pacific Ocean, Cape Horn, and the return leg back up the Atlantic now stands between Enda and the achievement of being the first Irish person to circumnavigate the planet alone, by sail. It is estimated he will be at sea for another 49 days.