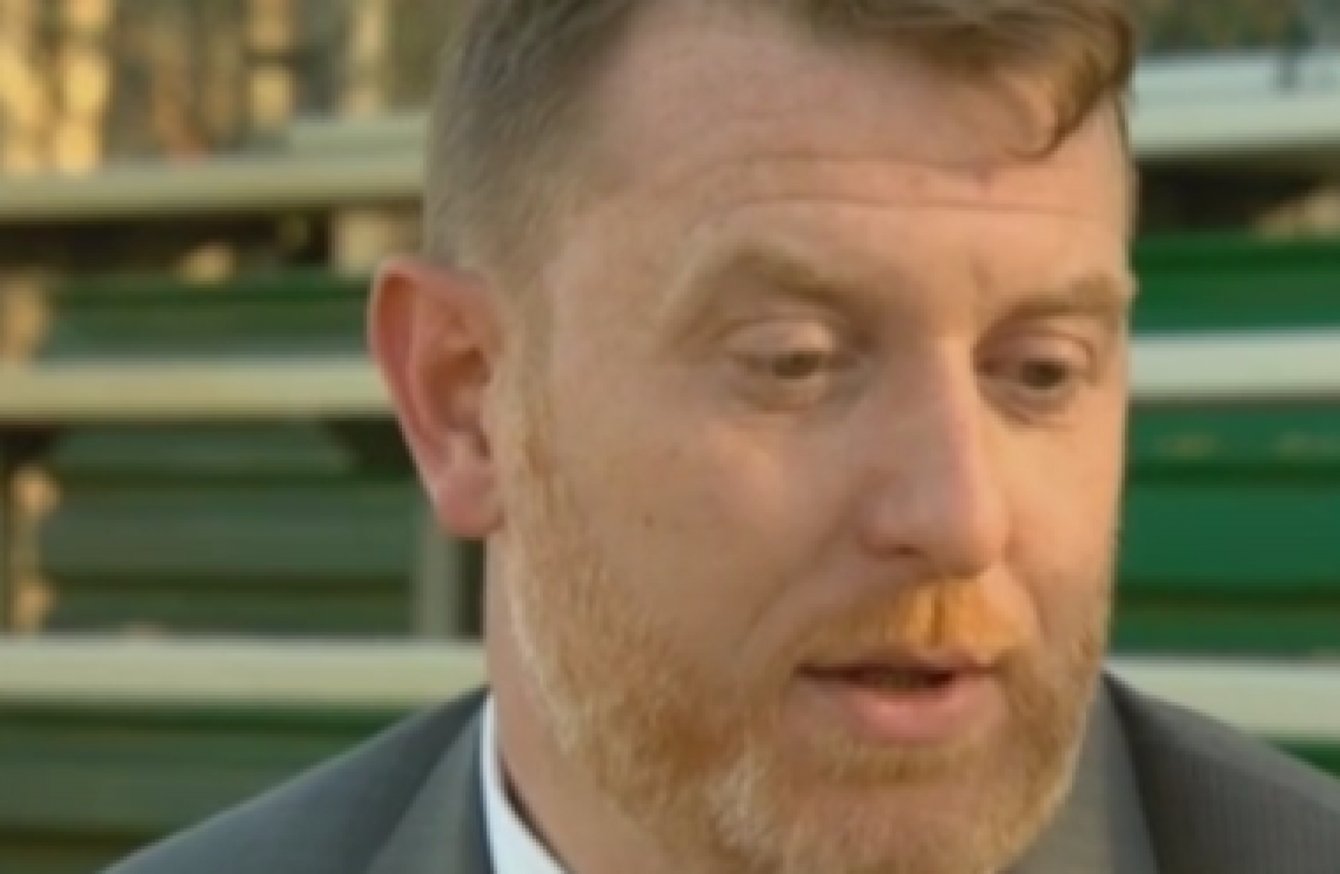 Image: RTÉ Prime Time via Screengrab
Image: RTÉ Prime Time via Screengrab
IRISHMAN JOHN CUNNINGHAM, who was living in the US since 1999, has been deported back to Ireland.
The 38-year-old was arrested on 16 June for overstaying the 90-day period for which he was allowed to enter the country under the Visa Waiver Program.
At the time the Department of Foreign Affairs confirmed to TheJournal.ie that it was aware of his Cunningham's case and was providing consular assistance.
A spokesman for US Immigration and Customs Enforcement has confirmed to The Boston Herald that Cunningham returned to Ireland on Wednesday night.
Last March Cunningham appeared on an edition of RTÉ's Prime Time, The Undocumented, regarding the status of undocumented Irish living in the US.
The Donegal man ran his own business in Boston and was also chairman of Boston Northeast GAA, serving as umpire at the recent championship fixture between New York and Sligo on US soil.
Cunningham's case is causing anxiety among the undocumented Irish living under the Trump administration. Advocates of the Irish community in Massachusetts have complained that Cunningham's positive contributions have been overlooked.
It's estimated that there are over 11 million illegal immigrants living in the US, including around 50,000 undocumented Irish nationals.
The DFA said that it was aware of the number of arrests of Irish citizens who have come to the attention of US Immigration authorities but it is urging concerned Irish citizens to remain calm and to stay in touch with their local Consulate and Immigration centre.
It said that if necessary people should consult with an immigration lawyer about their particular circumstances.
"Our Embassy in Washington and our Consulates across the US continue to monitor the situation closely, in conjunction with the Coalition of Irish Immigration Centres."