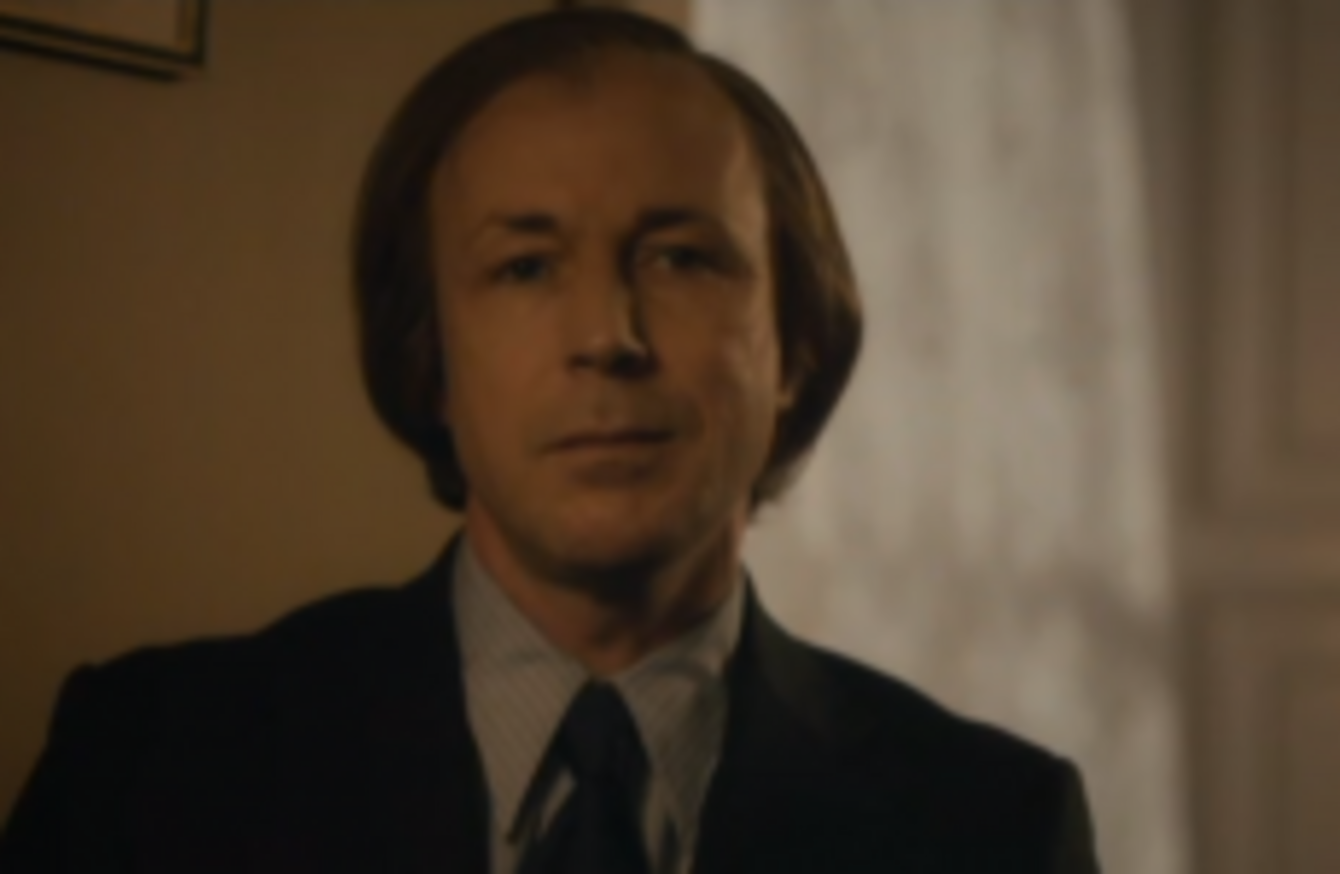 Aidan Gillen plays Charlie Haughey
Image: RTÉ Player
Aidan Gillen plays Charlie Haughey
Image: RTÉ Player
THERE HAS RARELY been a drama subject to as much hype as Charlie was in the months preceding its first episode on RTÉ One last night.
So perhaps it was always going to be difficult to live up to the high expectations – although those expecting an accurate and engrossing portrayal of the man himself will not have been disappointed.
Aidan Gillen nails the charismatic, mercurial, calculating and ruthless former taoiseach in looks (that hair, those teeth), voice, and mannerisms (the lord of the manor strut, the swearing) as we see a man utterly determined to secure the highest office and then craft a lasting legacy.
The first episode focuses on Haughey's successful efforts to oust Jack Lynch as Fianna Fáil leader and taoiseach.
With the help of Tom Vaughan-Lawlor's PJ Mara, Charlie promises all sorts to ambitious backbenchers, strong-arming some of them to secure their support as he does battle with his old school mate and arch political rival George Colley and future rival Des O'Malley. 
Once in power we see Haughey struggle to deal with the limitations placed on his ambition by the dire financial situation in the country. His infamous 'living way beyond our means' speech is smartly juxtaposed with a lavish party at his mansion in Kinsealy after which he is seen counting the cheques from wealthy supporters.
Haughey also clashes frequently with Dermot Nally, the government secretary, who is excellently portrayed by Risteard Cooper of Aprés Match fame. Seán Doherty, a key member of Haughey's gang-of-five who helped him beat Colley, is also excellent with Gavin O'Connor looking and sounding just like the former justice minister.
But other characters are a let down.
Most notably a bumbling almost imbecilic Brian Lenihan, Haughey's foreign affairs minister, who is played by Peter O'Meara. It's as if Lenihan, a hugely respected Irish political heavyweight who Haughey would later betray, exists in this programme purely for the comic relief.
The plot is a very accurate depiction of the events of that era, from Haughey's victory over Colley to the initial optimism over progress in North that was scuppered by the Hunger Strikes and Lenihan's over-selling of initial meetings with Margaret Thatcher.
There are also nods to the emergence of what became known as social partnership and of course those famous Charvet shirts.
But the problem for a lot of Charlie is the pace is all over the place and the dramatic almost Batman-esque music throughout is incredibly jarring.
There are rarely if any long scenes where we get to hear a bit more from characters who aren't Haughey and it's hard to escape the feeling that the programme is constantly in a race to ensure it crams in as much information and detail as possible about the events of that era.
Another let down is the lack of context for those of us not au fait with the events of the time. While politicos and those of a certain vintage will be all too familiar with who's who and what's happening, many will be left confused by the array of characters before us.
Overall the first episode was nothing particularly special but it has potential to improve. We're also sure to see a bit more from characters who had only a small role in this episode such as Des O'Malley with Ray Burke and Tony Gregory still to be introduced.
Charlie's biggest asset is Gillen's stunning portrayal of him which is why whatever about last night's episode, two and three will still be worth watching.