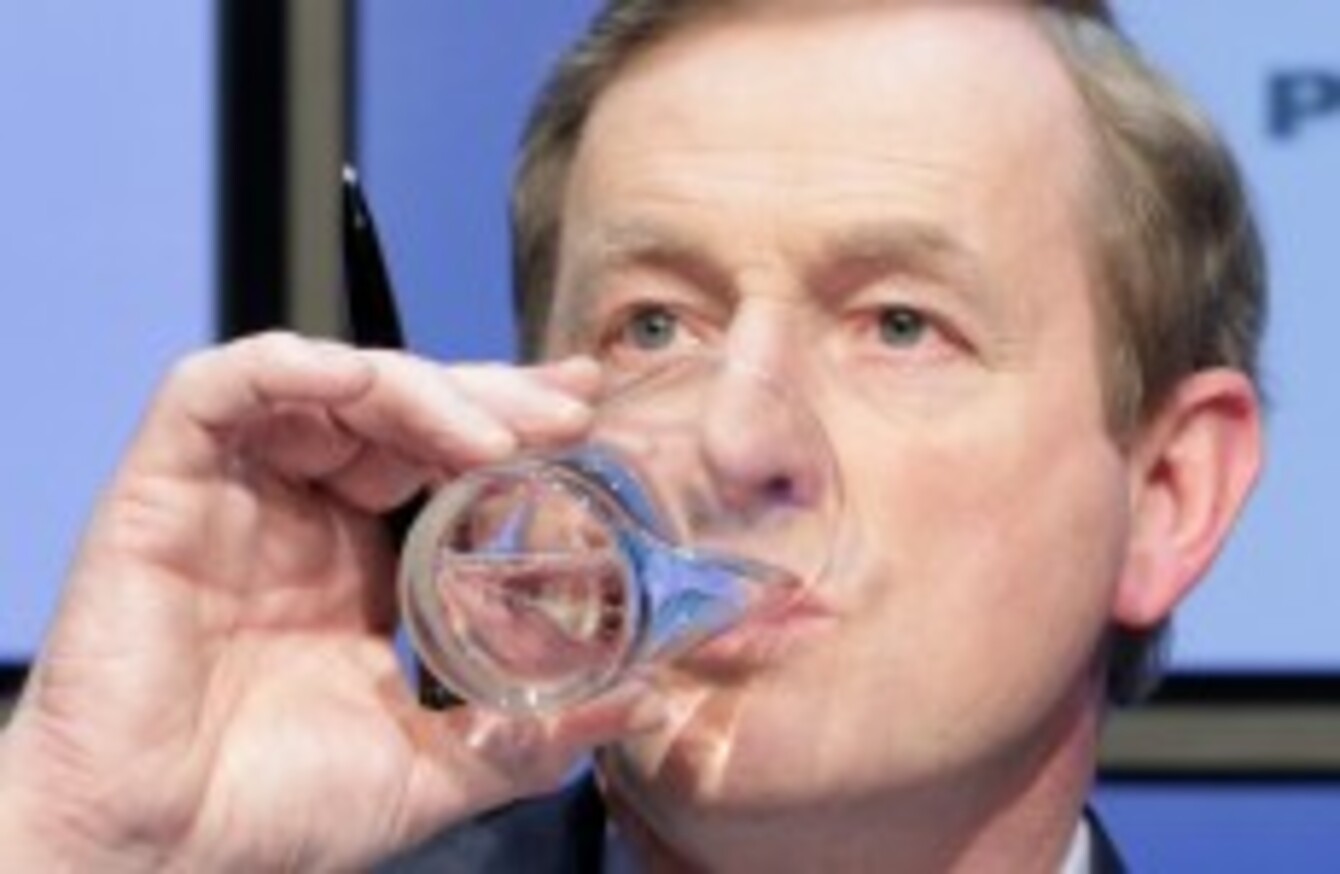 Enda will need more water than this if he's to do the ice bucket challenge
Image: Mark Stedman/Photocall Ireland
Enda will need more water than this if he's to do the ice bucket challenge
Image: Mark Stedman/Photocall Ireland
TAOISEACH ENDA KENNY is aware he has been nominated for the ice bucket challenge but it's not yet clear whether he will take up the several nominations he has received in recent days.
A spokesperson confirmed this afternoon that Kenny is "aware he has been nominated".
But it is not yet clear whether the Taoiseach plans to take up the challenge of soaking himself with a bucket of ice water in aid of Motor Neurone Disease.
While some high-profile politicians such as former US president George W Bush have taken the challenge others such as the current White House incumbent Barack Obama have declined whilst donating money to the cause.
Motor Neurone Disease is an issue close to Kenny's heart. Last March, he paid an emotional tribute to Fine Gael TD Nicky McFadden who died at the age of 51 after a long battle with the disease.
Among those to have nominated him for the challenge from the political world are Fine Gael senator and Dublin South West by-election candidate Cait Keane and the Labour senator John Kelly.
A (completely unscientific) poll for this website shows that the majority of those who voted support Kenny taking up the challenge: