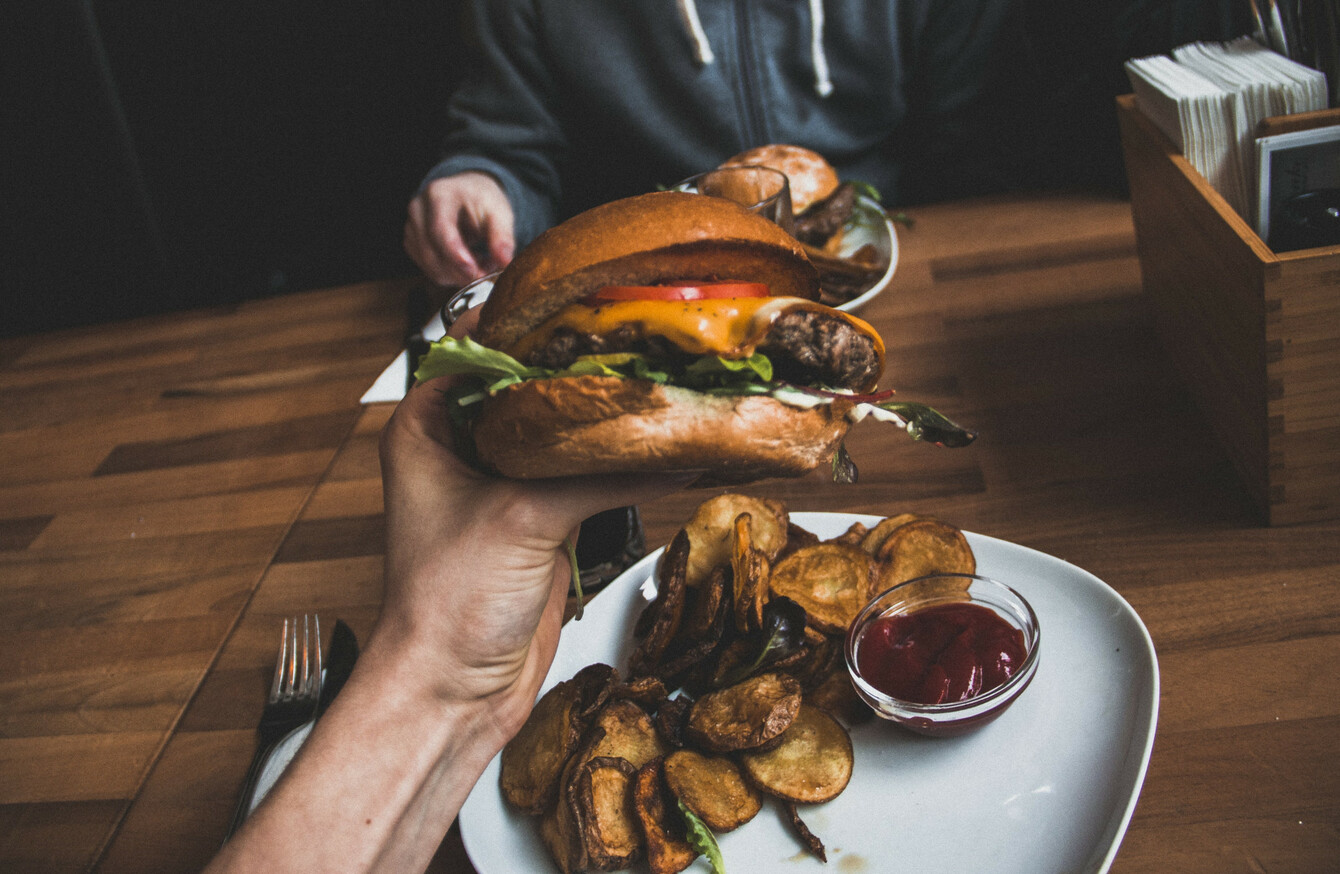 WHETHER YOUR SUNDAY night is religiously spent doing meal prep for the week or reaching for your Deliveroo app (or if you're an angel, cooking a roast for your loved ones), our diet can vary a lot depending on age and lifestyle.
And though we have more access to information about nutrition than any generation before us, we're also set to be one of the most obese. To tackle this, we've seen things like the introduction of the sugar tax and the recommended increase of our five-a-day.
But how do we really feel about it all? And how can we be proactive about improving the food that we eat? Last week, we launched The Health Check with Irish Life Health to find out how we really feel about our fitness and this week we're moving onto food, glorious food…
So, what tends to go on with your diet? Do you adhere to the new 10-a-day thinking? Maybe you think the sugar tax is a bit of a farce? Do you buy into the idea of breakfast?
Tell us by giving us your rating on the questions below…
Gone are the days of your five-a-day – nutritionists now think we should be aiming for ten portions of fruit and vegetables daily. Elsewhere, nutritionists aren't convinced that vegetarian diets reduce heart attacks and there are still a lot of misconceptions about diets and their likelihood to work for people. So, what do you think about it all?
Unfortunately, we're in the middle of a global obesity epidemic and Ireland is not immune – on average we've gained a pound every year for the last 20 years. So where do you stand on measures to address this such as the sugar tax? Is stress a factor when you tend to eat less nutritious food? Let us know by rating below.
Over the next few months as part of The Health Check, we'll be capturing a snapshot of our health as a nation with Irish Life Health. We'll be compiling anonymous, real-time ratings and talking to experts about the results and what they mean for our health. We know Irish Life. We are Irish Life Health.