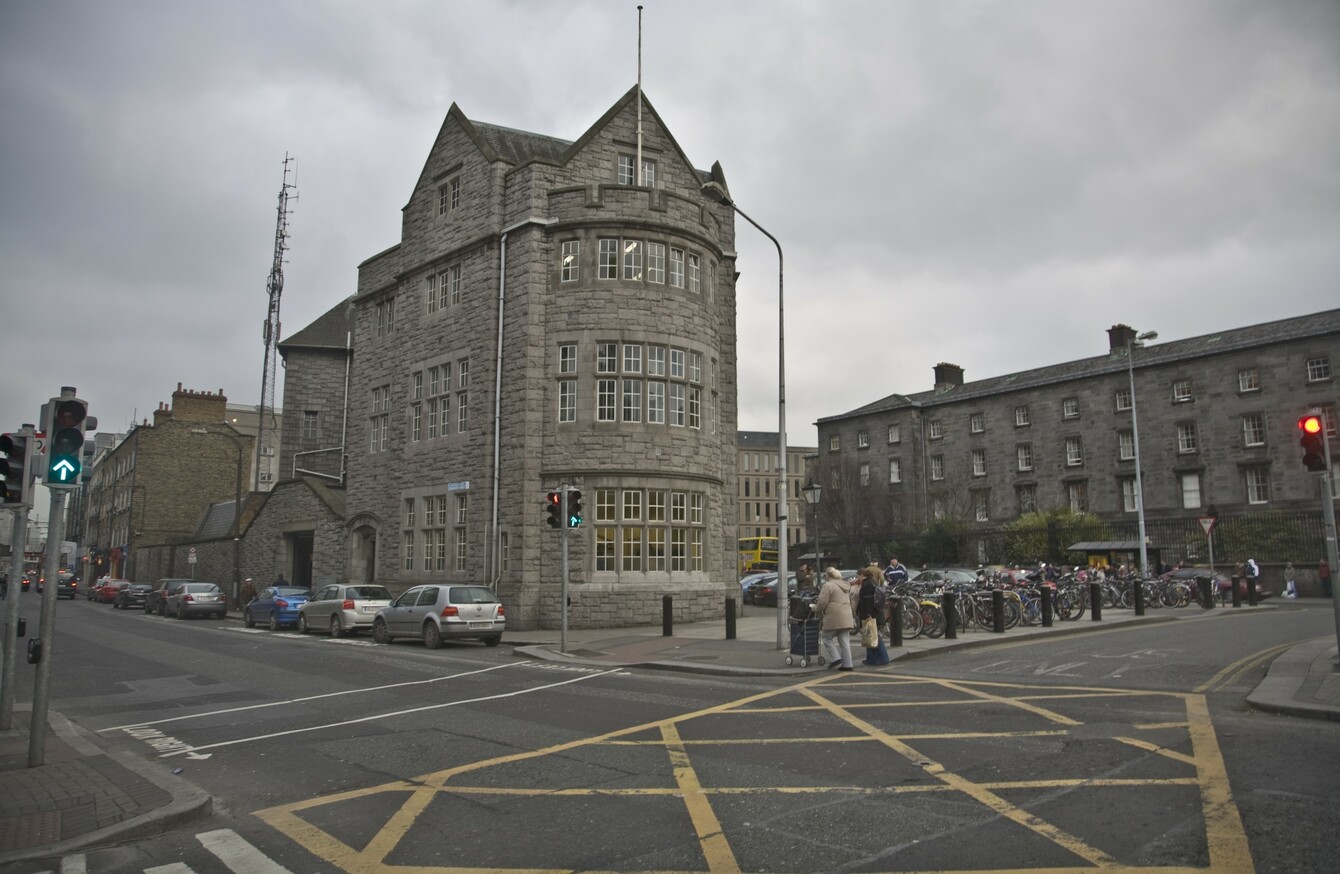 Pearse Street Garda Station
Image: William Murphy/creativecommons.ie
Pearse Street Garda Station
Image: William Murphy/creativecommons.ie
A SOMALIAN MAN has been refused bail after a court heard he claimed he was from terror group ISIS during a bomb scare at a Dublin city-centre Garda station.
Yousif Moog (35), who has given an addresses at homeless centres on the North Circular Road and in Santry in Dublin, was refused bail and will face his next hearing on Thursday.
He is facing public order and violent behaviour charges following an incident which caused panic at Pearse St Garda station in the early hours.
He was arrested and held by gardaí pending his appearance at Dublin District Court and could face additional charges.
He is accused of being intoxicated to such an extent he was a danger to himself and others, engaging in threatening abusive and insulting words or behaviour likely to cause a breach of the peace, and violent behaviour at a Garda station.
Judge Cormac Dunne was given a certificate detailing the man's arrest and time he was charged. Garda Joe Lowney also told the court he was objecting to bail being granted to Mr Moog.
"This morning at 4am, it is alleged Yousif Moog arrived at Pearse Station station with a rucksack and that he flung the rucksack over the counter," Garda Lowney said.
He said the man then "shouted at the gardaí that there was a bomb in the rucksack and he ran out of the station and said he was from ISIS".
Judge Dunne heard that this caused panic at the station and gardaí ran out and arrested Mr Moog. Garda Lowney also said he expected that there would be "further charges". Garda Lowney also said the accused does not reside at the North Circular Road address he had provided following his arrest.
He agreed with defence solicitor Caroline Egan that it was a hostel but said the man did not live there. Ms Egan said the man had been availing of services for homeless people and has to ring a free-phone number every night, and has been using a hostel in Santry.
Mr Moog also said he is homeless and does not receive social welfare payments. He said he moved around a lot and was on the streets and had previously lived at the hostel on the North Circular Road.
Ms Egan asked the court to note that her client has been living in Ireland a number of years. However, he was suffering from severe depression and lost his mother in December.
He had also lost his wife and two children, the defence solicitor said.
Refusing bail, Judge Dunne said he could not believe the defendant and remanded him in custody to appear on 24 March at Cloverhill District Court.
Legal aid was granted to Mr Moog, who has not yet indicated how he will plead.
Comments have been disabled for legal reasons.