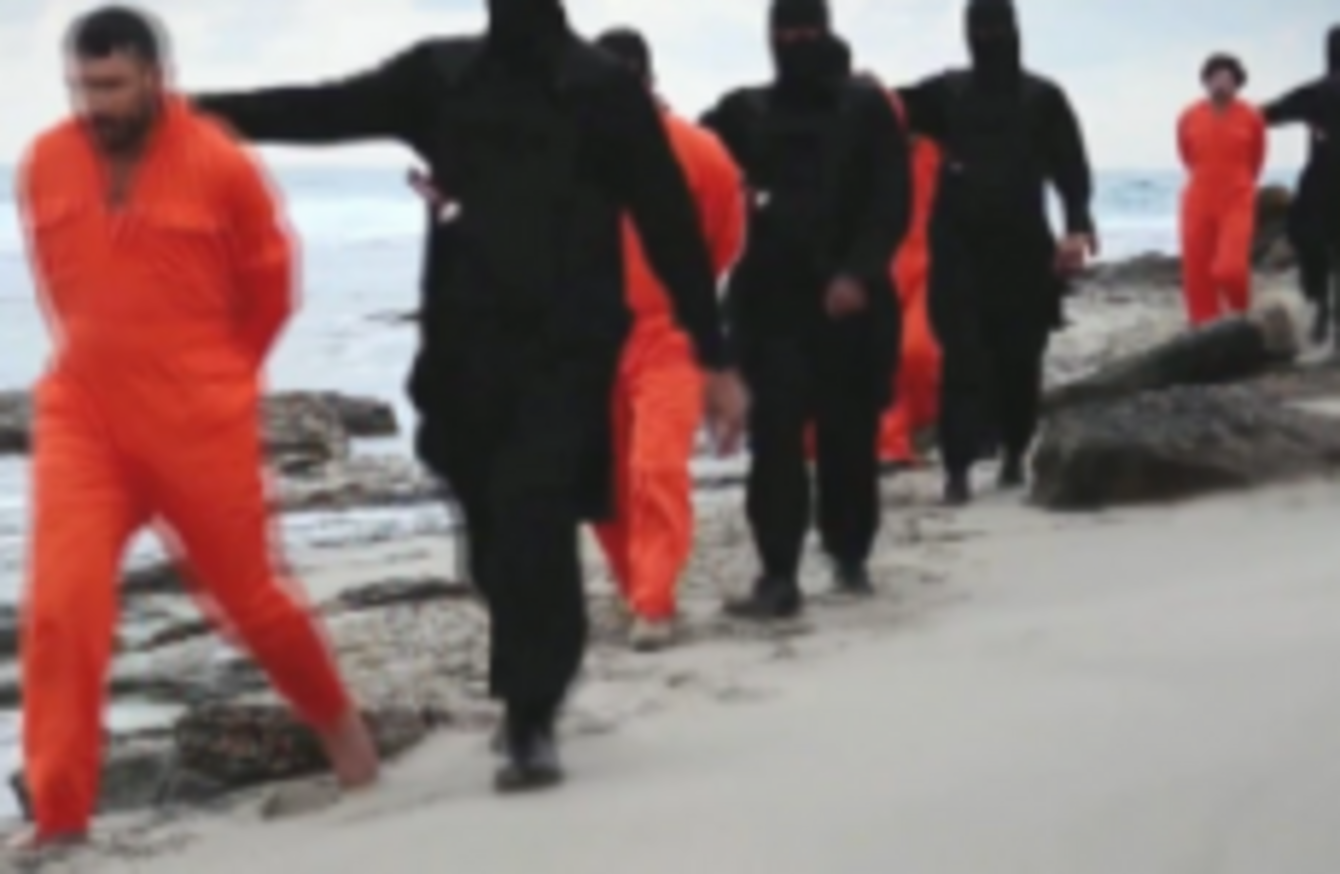 A still from the video.
Image: Al Hayat
A still from the video.
Image: Al Hayat
EGYPT HAS CARRIED out air strikes against Islamic State group targets in Libya after the jihadists posted a video showing the decapitation of 21 Coptic Christians.
"Your armed forces on Monday carried out focused air strikes in Libya against Daesh camps, places of gathering and training, and weapons depots," the Egyptian military said in a statement, using the Arabic acronym for IS.
State television showed footage of Egyptian fighter jets it said were taking off to conduct the strikes.
"The air strikes hit their targets precisely, and the falcons of our air forces returned safely to their bases," the military's statement said.
"We affirm that avenging Egyptian blood and retaliating against criminals and killers is a duty we must carry out."
The air strikes came hours after the jihadists posted gruesome footage of the beheadings on the internet, sparking outrage in Egypt and demands for revenge.
A visibly angry President Abdel Fattah al-Sisi said Egypt "reserves the right to respond in a suitable way and time" in a televised speech, and declared seven days of mourning.