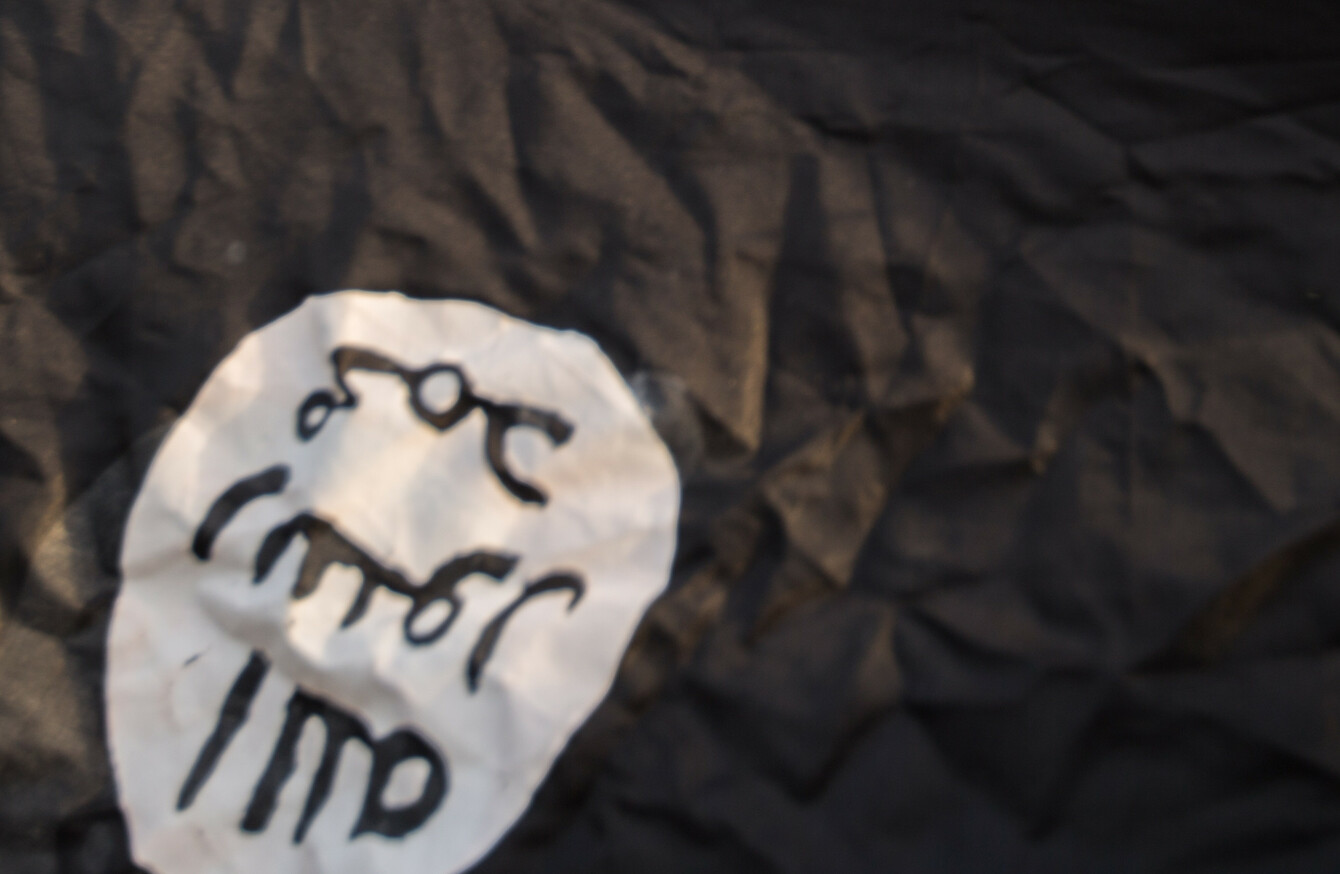 An Isis flag captured by an Iraqi soldier.
Image: SIPA USA/PA Images
An Isis flag captured by an Iraqi soldier.
Image: SIPA USA/PA Images
IRAQ HAS MOVED 500 wives of jihadists from the so-called Islamic State group to a detention centre in preparation for deporting them.
The women were captured along with 800 children, a councillor said today.
The women and children were detained in Iraq's second city Mosul, capital of Nineveh province and IS's main stronghold in the country until Iraqi forces retook it in July.
"They are in a holding centre in Tal Kayf under the control of Iraqi security forces, so their cases can be examined before they are eventually expelled from the country," the Nineveh province councillor told AFP.
The spouses and their children were moved yesterday from a camp run by international aid agencies 60 km south of Mosul, said the official, who asked to remain anonymous.
A senior Iraqi security official said the 509 women and 813 children held 13 different nationalities from Europe, Asia and the Americas.
A government official said around 300 of them were Turkish.
"They are foreigners who entered the country illegally," a minister told AFP.
Legal measures must be taken against them because, when they were detained, they were in an area controlled by terrorists.
The Norwegian Refugee Council said they group were mostly from Turkey, Azerbaijan, Russia and Tajikistan.
The Nineveh councillor said Prime Minister Haider al-Abadi had ordered their transfer to the detention centre and "could be part of preparations for their departure to their countries of origin".
Some of the families were among a group transferred to the Iraqi authorities a week after they surrendered to Kurdish forces deployed in the north of the country.
"Humanitarian organisations must have free access" to the centre in order "to provide assistance and monitor their living conditions," said Melany Markham, spokesperson in Iraq for the Norwegian Refugee Council.
Iraqi forces in late August ousted IS from the jihadists' one-time stronghold of Tal Afar, near Iraqi Kurdistan, after facing fierce resistance in the town of Al-Ayadieh.
Hundreds of women and children surrendered to Kurdish forces deployed north of Al-Ayadieh, officials said.