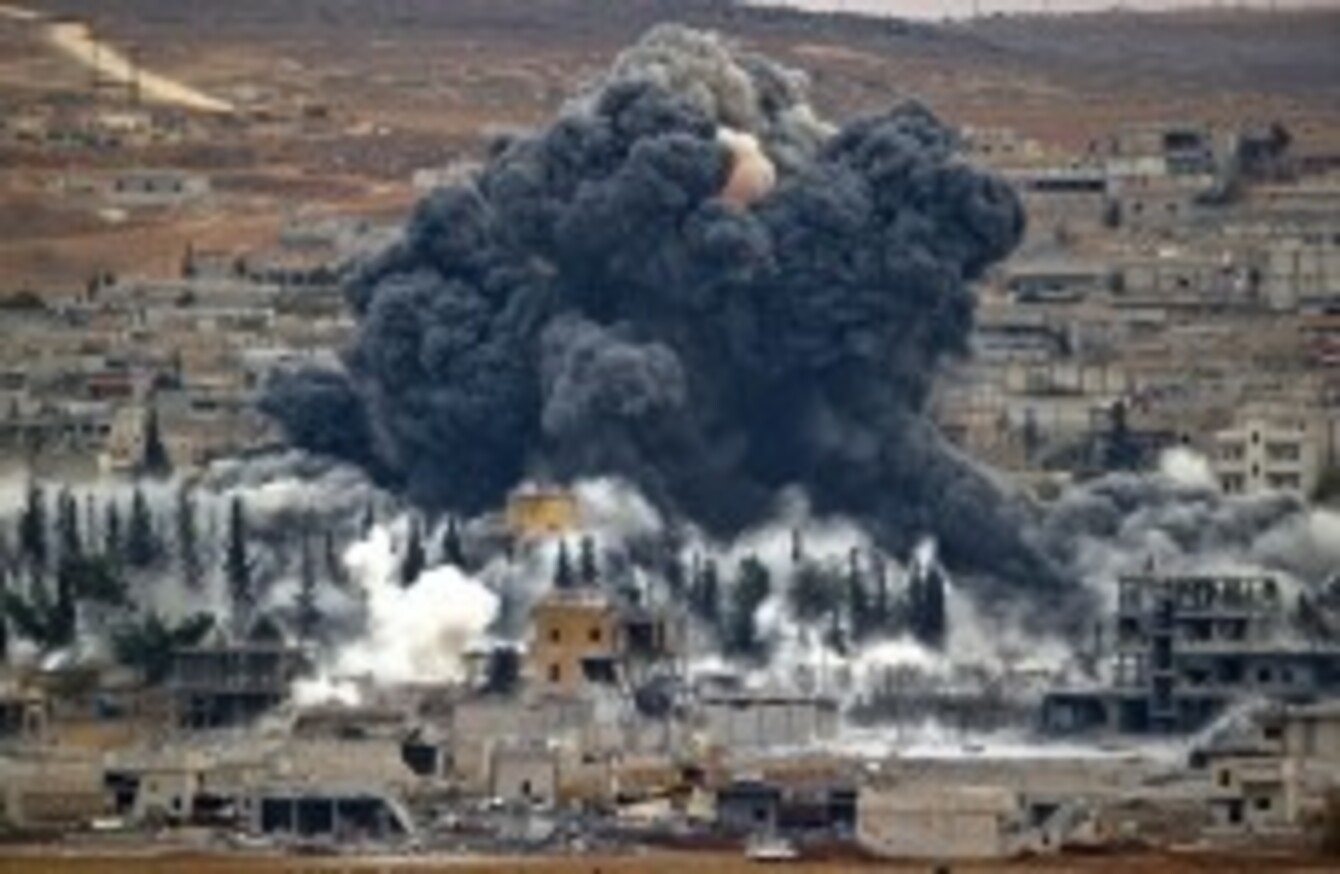 File photo.
Image: AP/Press Association Images
File photo.
Image: AP/Press Association Images
THE ISLAMIC STATE group has claimed that a female American hostage had been killed in an air strike in Syria by the US-led coalition.
In a statement posted on jihadist websites, IS said the woman was buried beneath the rubble after a raid by a Jordanian warplane in Raqa, the self-proclaimed capital of the militant group.
"The plane from the crusader coalition bombed a position outside the city of Raqa after Friday prayers," it said.
"No fighter was wounded but we can confirm that an American hostage was killed in the strikes."
The statement did not show any pictures of a body and there was no independent confirmation of her reported death.
US officials declined to comment.
Americans overseas
"I cannot confirm those reports in any way. I'm not going into specifics of Americans held overseas," State Department deputy spokeswoman Marie Harf said.
IS jihadists have seized swathes of territory in Iraq and Syria, ruling with a brutal version of Islamic law.
The group has murdered both locals and foreigners, including two US journalists, an American aid worker, two British aid workers, two Japanese hostages and a Jordanian pilot.
Jordan, one of several Arab countries in the US-led coalition, vowed a harsh response after IS released a gruesome video this week showing the burning alive of airman Maaz al-Kassasbeh.
Kassasbeh was captured by IS in December after his F-16 crashed in Syria while on a mission against the Sunni extremists.