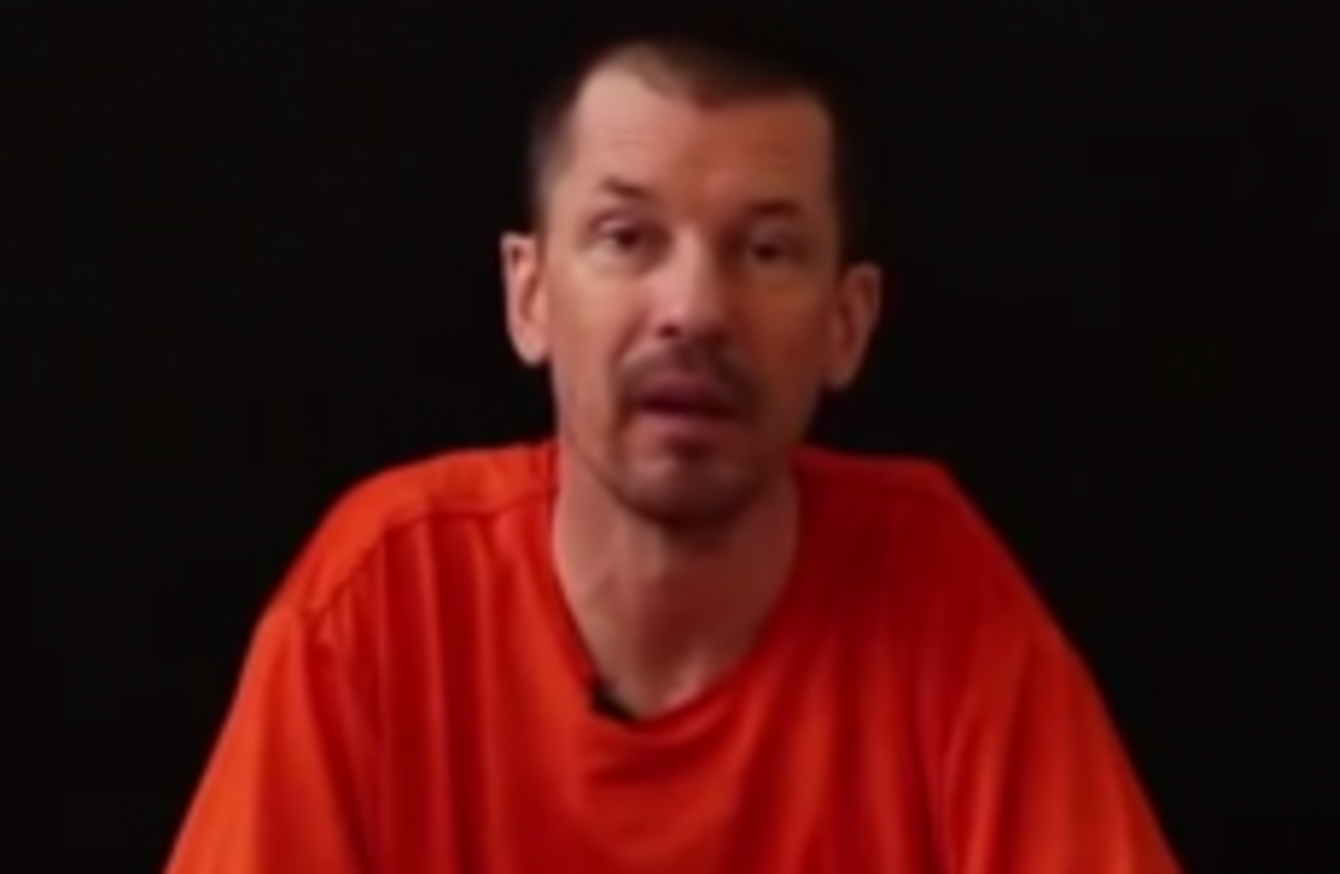 THE ISLAMIC STATE group has posted a video of a captured British photojournalist in which he claims that he has been 'abandoned by his government'.
John Cantlie travelled to Syria two years ago before being captured by militants.
In the video released today, he claims he will "expose the truth" about the group which has seized parts of Iraq and Syria.
Wearing an orange jumpsuit and staring directly into the camera, Cantlie admits he is a prisoner and says that he has "nothing to lose".
"I know what you're thinking. You're thinking 'he's only doing this because he's a prisoner – he's got a gun at his head and he's being forced to do this," he says.
'Well, I am a prisoner. That I cannot deny. But, seeing as I've been abandoned by my government, and my fate now lies in the hands of the Islamic State, I have nothing to lose.
"Over the next few programmes, I am going to show you the truth as the Western media tries to drag the public back to the abyss of another war with the Islamic State."
He goes on to hit out at the wars in Afghanistan and Iraq and calls any war with the Islamic State "another unwinnable conflict".
He says that the western media has "twisted and manipulated the truth" for people regarding the group. He criticises the UK and USA for not negotiating for the release of prisoners, which Cantlie says other European countries have done.