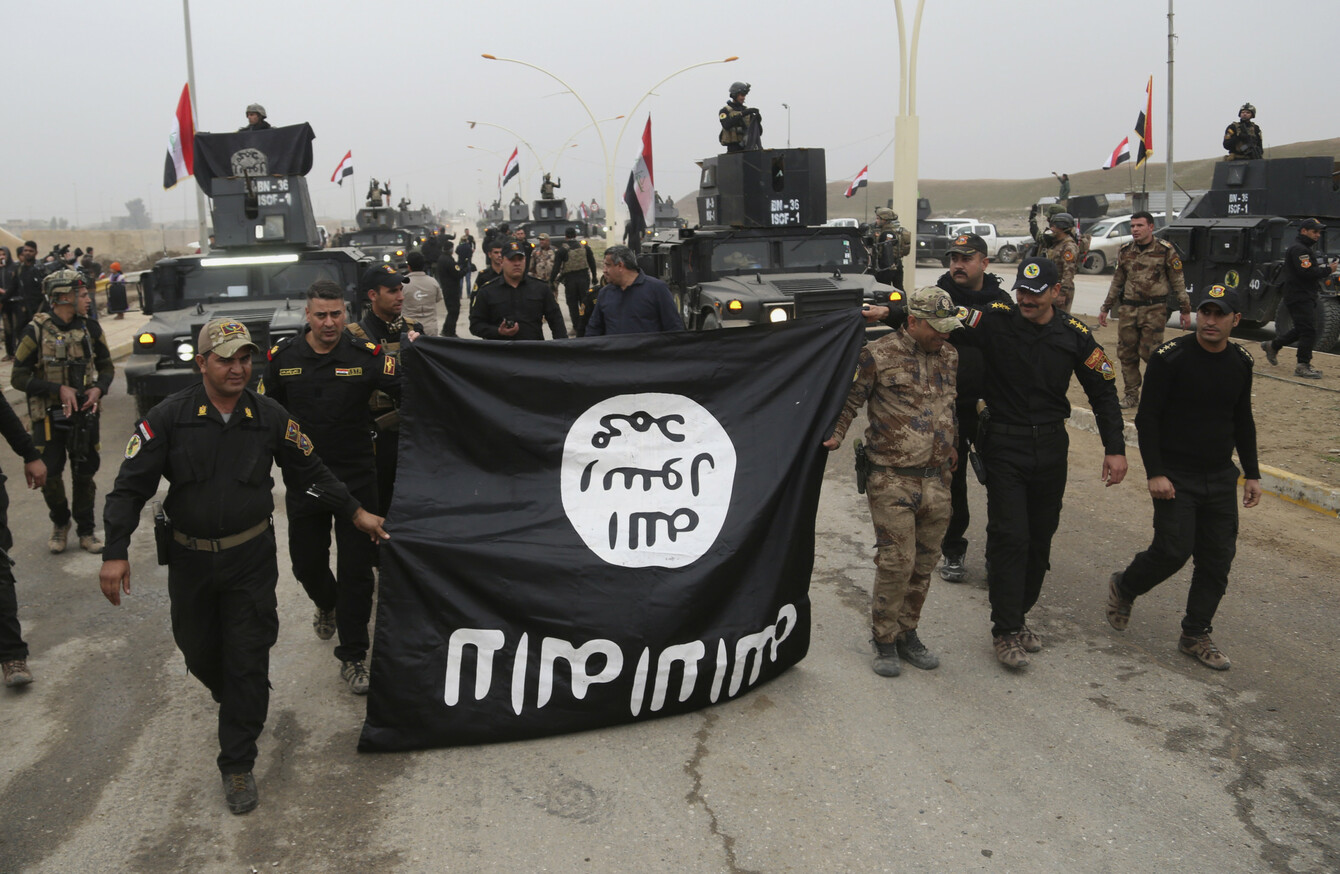 File photo.
Image: AP/Press Association Images
File photo.
Image: AP/Press Association Images
"SUBSTANTIAL AND AGGRESSIVE disruption" on Twitter is limiting the effectiveness of so-called Islamic State propaganda, new research has found.
Researchers from the VOX-Pol project at Dublin City University have found that efforts by Twitter to quickly remove IS postings on the social media platform were having an impact.
However, researchers warned that while IS was being disrupted on Twitter, it allowed for a wide range of other jihadi groups to maintain a strong presence on the site.
The findings are made in a new research study entitled: Disrupting Daesh, Measuring the Takedown of Online Terrorist Material and its Impacts.
Throughout the research, the postings of 722 pro-IS accounts with over 57,574 tweets and 451 "other jihadist groups" with 62,156 tweets were analysed.
The study found that in a case study that took place over a 24-hour period, 153 pro-IS accounts that shared links to official IS propaganda were monitored.
The study found that 65% of these accounts were suspended in the first 17 hours of posting.
"Our findings show that Twitter is strongly focussed on disrupting Islamic State, which means that the platform is now a much less conducive environment for the group than it once was," said Professor Maura Conway of DCU's School of Law and Government and coordinator of VOX-Pol.
Other jihadi groups 
"However, this has enabled other violent jihadi groups to maintain their presence and to continue to spread their message with much less hindrance than that faced by IS," Conway said.
The study found that non-IS jihadi accounts had much more leeway when it came to posting on Twitter and spreading propaganda without disruption.
It found that only 1% of accounts termed "Other jihadi" in the study experienced any disruption in the first five days after their creation while 25% of pro-IS accounts were immediately suspended.
The researchers challenged the idea that Twitter remains an effective platform for spreading IS propaganda, but concluded that other jihadist groups did not experience the same level of disruption.
VOX-Pol is DCU-coordinated research that aims to research the prevalence, contours, functions and impacts of violent online political extremism and responses to it.