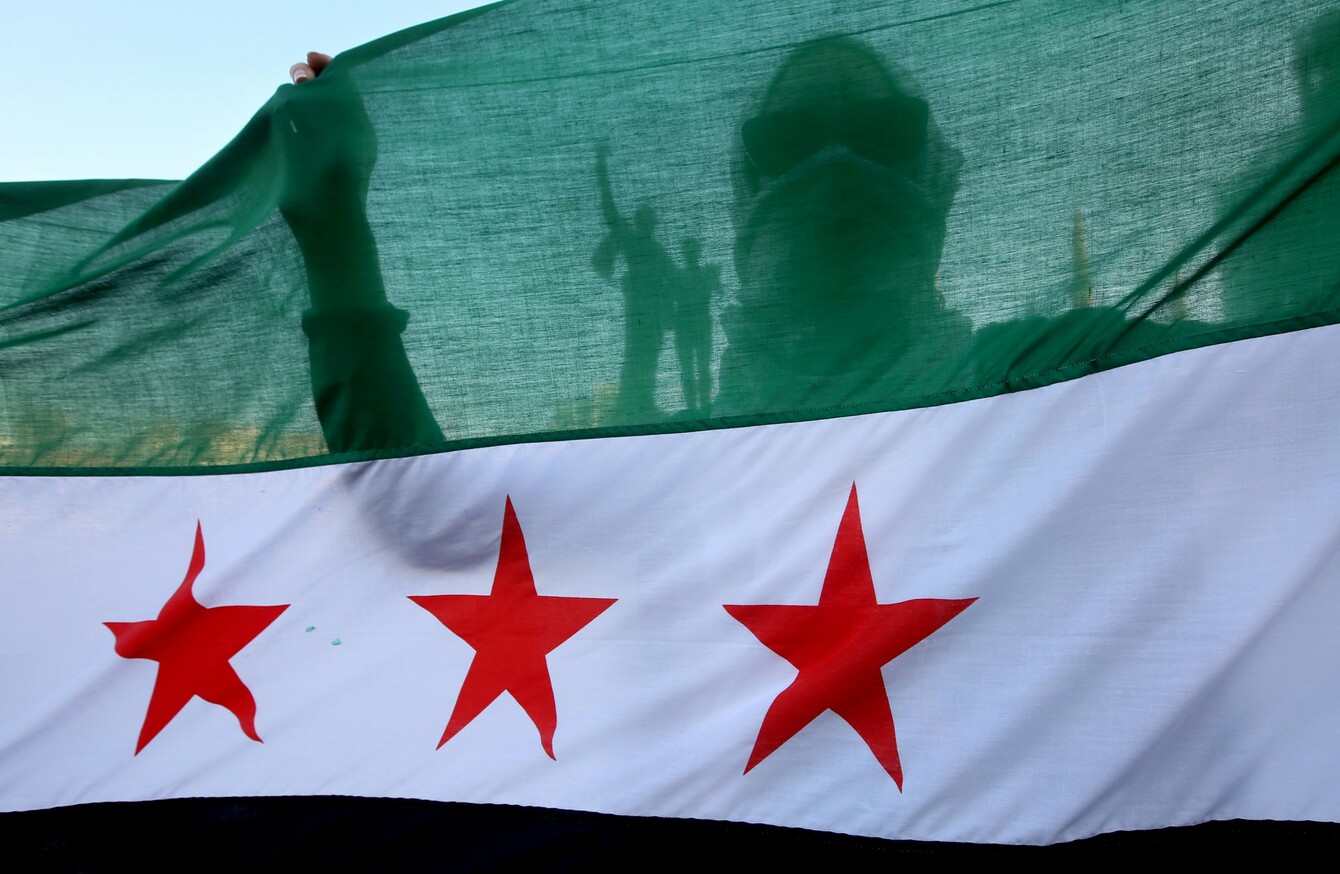 Image: AP/Press Association Images
Image: AP/Press Association Images
THE ISLAMIC STATE group has posted a gruesome video online which appears to show six children killing Syrian security forces held captive by the jihadists.
Titled To the Sons of Jews, the video shows dozens of boys, who appeared to be about 10 years old, studying religious texts and learning hand-to-hand combat.
Six of the boys are chosen by their instructor to "send a message" to IS's opponents by executing security forces held by the group.
IS's Cubs of the Caliphate programme provides intense military and religious training to children throughout the jihadist group's areas of control in Syria.
Although children have been typically used to man checkpoints or gather intelligence, IS has been increasingly using them to execute prisoners.
In the video, each of the six selected boys is depicted individually running through a crumbling fortress, with dramatic music and grim action shots, until he finds a captive.
Footage appears of each captive giving his name, his year of birth and describing his role in the security forces or in pro-government militia.
The boys are then each shown killing the captives. Five are shot to death, and one has his throat slit.
The video's introduction said it was shot in Wilayat al-Kheir, IS's name for Syria's eastern Deir Ezzor province.
Recruited
According to the Syrian Observatory for Human Rights monitoring group, IS has recruited more than 1,100 children since the beginning of 2015, and more than 50 have been killed.
"What is striking is they're not hiding it, they're flaunting it," Nadim Houry, deputy Middle East and North Africa director at Human Rights Watch, told AFP earlier this year.