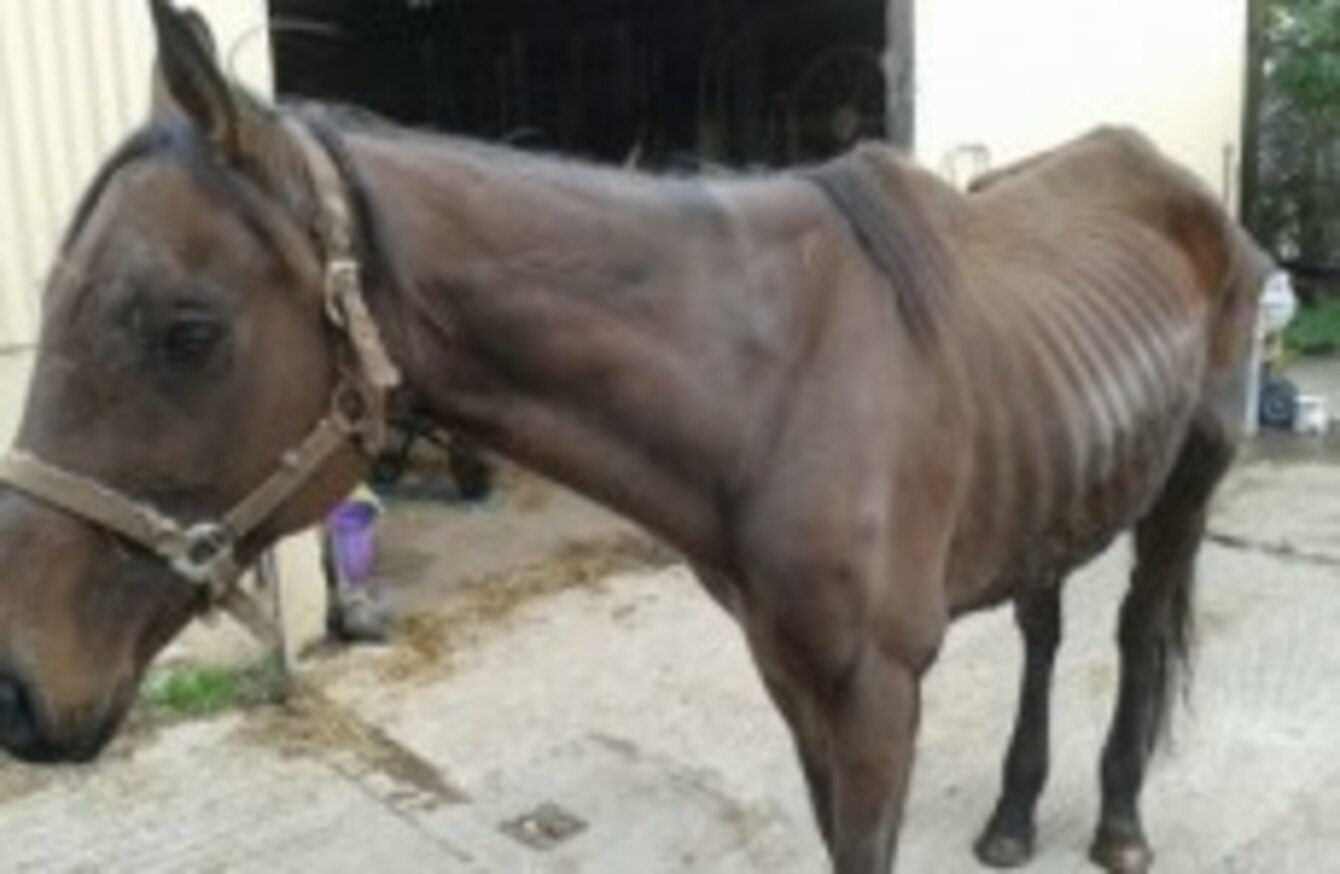 Image: ISPCA
Image: ISPCA
THE ISPCA SAYS that more and more horses are being abandoned, a problem being made worse as authorities clamp down after the horsemeat scandal.
Chief inspector at the ISPCA Conor Dowling says that, although no new regulations have been brought in, horses that may previously have found their way into the food chain are instead being abandoned by owners who cannot afford them.
The claim comes as the bodies of two dead horses were found Doneraile in north Co Cork with the ISPCA saying that they may have been there for a number of weeks.
The ISPCA say that the problem comes from people breeding too many horses to sell to a market that is not there to support them. They add that poorer quality horses being bred that do not have a strong sale value.
"The horsemeat crisis did exacerbate the problem," says Dowling. "The problem was that animals were getting inside the food chain perhaps illegally. The problem now is that a lot of animals who may have made their way into the food chain, perhaps had value that they now they do not."
Dowling explains that much of the stricter controls have come in the slaughtering houses with some owners choosing not to slaughter horses but to instead abandon them over open ground where they may subsequently die.
"It's hard to understand really because there is still a lot of animals being bred," says Dowling. "It's hard to understand that they're being bred when there's no market for them. The market is saturated with lower quality animals and there's no market for them."
The ISPCA say that if people do have serious problems then they can contact the Department of Agriculture for help.
"If it's a problem with a single animal then people can contact charities like ourselves but we're packed to the gills already, we're already carrying twice what we really can."