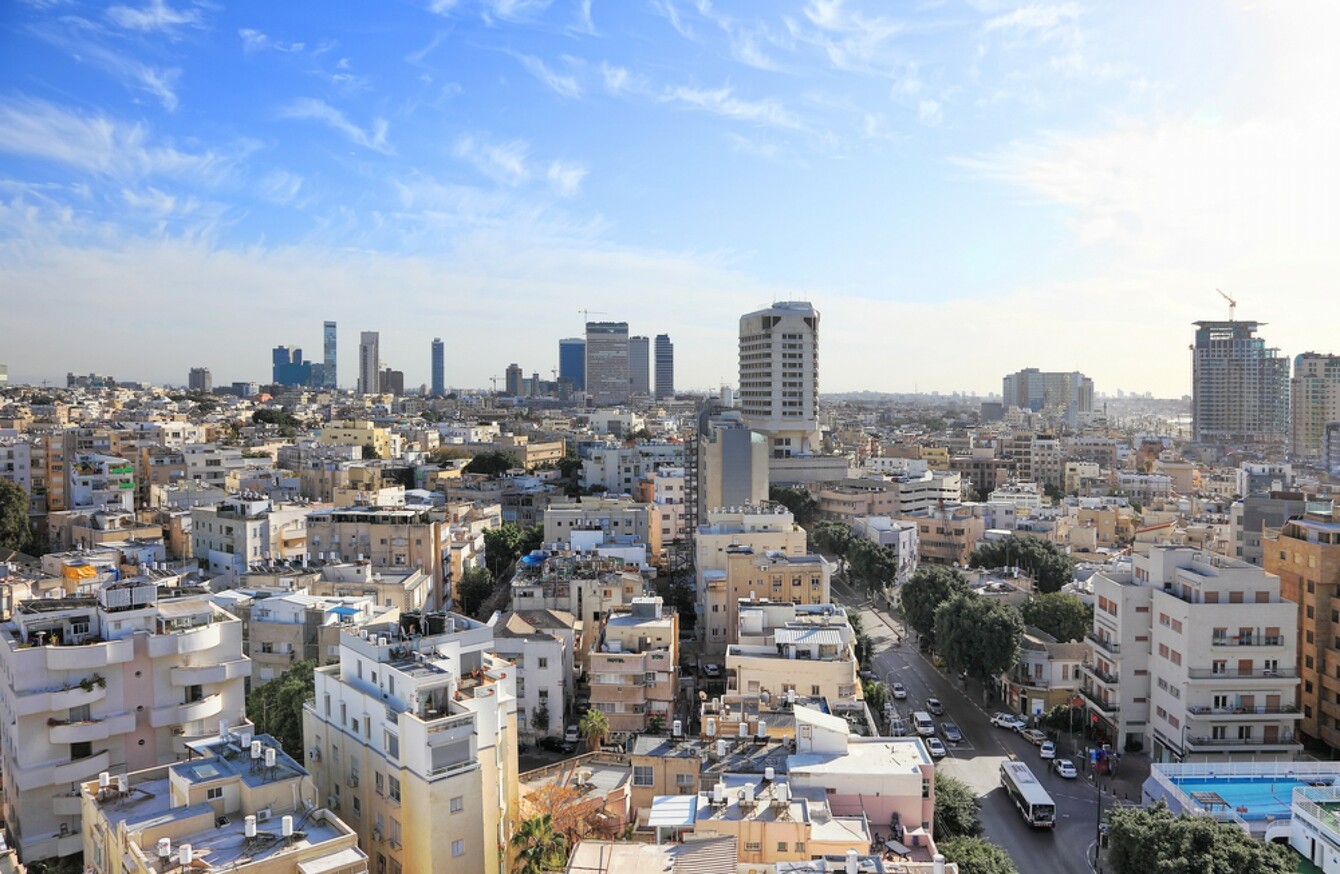 The Tel Aviv skyline
Image: Shutterstock/Protasov AN
The Tel Aviv skyline
Image: Shutterstock/Protasov AN
TWO PEOPLE HAVE been killed and at least five others injured after a gunman opened fire in a Tel Aviv bar earlier today.
The deaths have been confirmed by police and medical officials.
An eyewitness told Channel 1 television the assailant used an automatic weapon against people at a pub.
A police search is underway in the city and the gunman is as of yet unidentified.
Medics said they had taken seven people to hospitals in Tel Aviv, with police saying two of them had been pronounced dead.
"Police units searching Tel Aviv area for suspect who carried out shooting. All injured taken to Tel Aviv hospitals," police spokesman Micky Rosenfeld wrote on Twitter.
Tel Aviv mayor Ron Huldai arrived at the scene and told media there that it appeared to be "a terrorist attack motivated by nationalism", according to the Jerusalem Post.
There have been reports that the bar targeted in the attack is used by the city's LGBT community.
Since 23 December 21 Israelis have been killed, mostly in shooting and stabbing attacks by Palestinians, the BBC has reported. 
In the same time period 131 Palestinians have been killed in attacks and in clashes with Israeli forces.
- Contains reporting by AFP