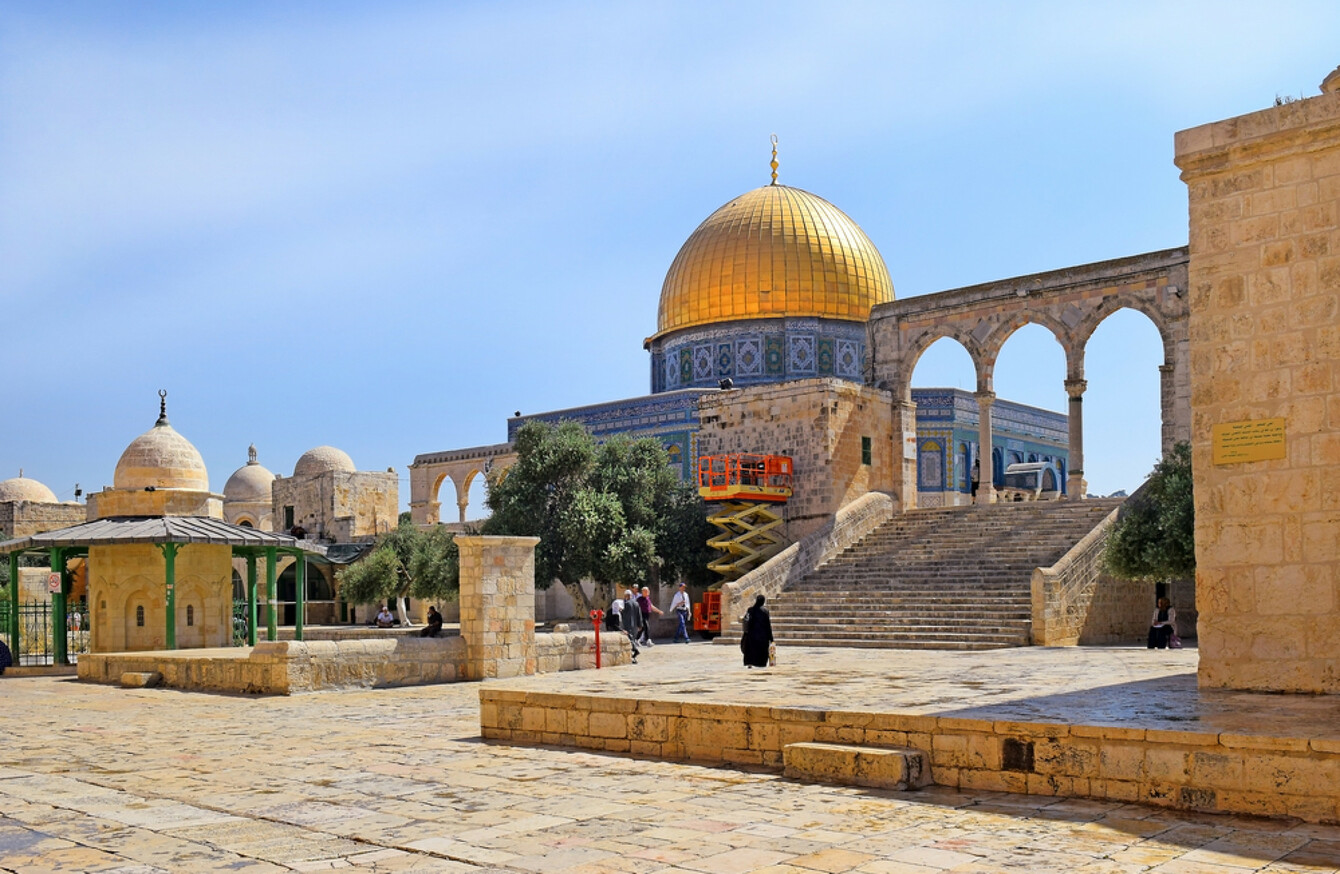 The Temple Mount, a place of conflict between Israel and the Palestinian Authority, Old City of Jerusalem, Israel
Image: Shutterstock/irisphoto1
The Temple Mount, a place of conflict between Israel and the Palestinian Authority, Old City of Jerusalem, Israel
Image: Shutterstock/irisphoto1
INDEPENDENT MINISTERS LOOK set to clash with their Fine Gael colleagues over a Bill calling for a trade ban on goods from illegal Israeli settlements.
The Occupied Territories Bill 2018 passed in the Seanad earlier this month after opposition parties including Fianna Fáil, Labour, Sinn Féin, and independent senators joined forces to support it.
The Bill aims to prohibit Ireland from trading in goods and services from Israeli-occupied territories by prohibiting "the import and sales of goods, services and natural resources originating in illegal settlements in occupied territories".
Its progression through the Seanad has been celebrated, both here and internationally, by those sympathetic to the Palestinian cause.
But the Bill has also proven controversial too, with the Israeli Embassy in Ireland and Minister for Foreign Affairs Simon Coveney among its critics.
So today we're wondering: do you support restrictions on trade with Israel?

Poll Results:
57% No (18977)
36% Yes (12068)
5% Only on goods from illegal settlements (1731)
1% I don't know (397)