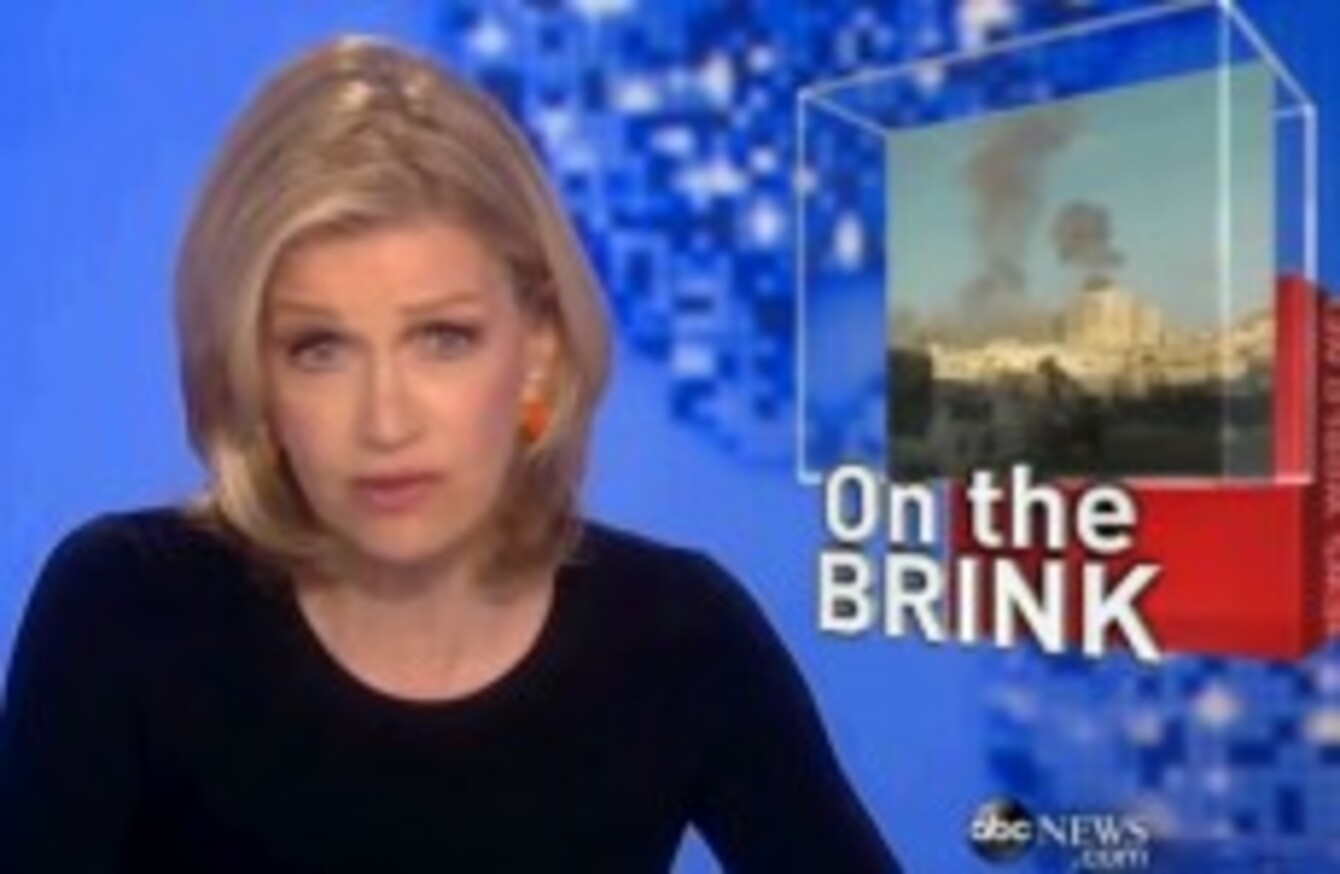 Image: ABCNews.com
Image: ABCNews.com
US TV NETWORK ABC was forced into a public correction last night after making a fairly significant mistake in their reporting on the ongoing Gaza conflict.
During a report on World News on Tuesday night, host Diane Sawyer identified the following two photos of a scene of destruction as being the result of "rockets raining down on Israel".
The only problem being, those images were actually captured in Palestinian territory.
In the video clip seen below, Sawyer reports:
We take you overseas now, to the rockets raining down on Israel today, as Israel tried to shoot them out of the sky…[Over first photo] Here, an Israeli family trying to salvage what they can…[Over second photo] One woman standing speechless among the ruins.
Source: Palestine Center/YouTube
After realising their error, ABC's flagship news show posted the following statement to Facebook last night:
Israeli air strikes have killed at least 70 Palestinians over the last three days, while Operation Protective Edge has managed to prevent fatalities on the Israeli side of this week's exchange of rocket fire, which began after the bodies of three kidnapped Israeli teenagers were found on 30 June.
UN Secretary General Ban Ki-moon today said the situation in Gaza is "on a knife-edge".
Earlier in the week, Israel's Prime Minister Benjamin Netanyahu vowed to "extract a heavy price" from Hamas militants, and appeared to be preparing for a ground invasion of Gaza by calling up 40,000 army reservists.