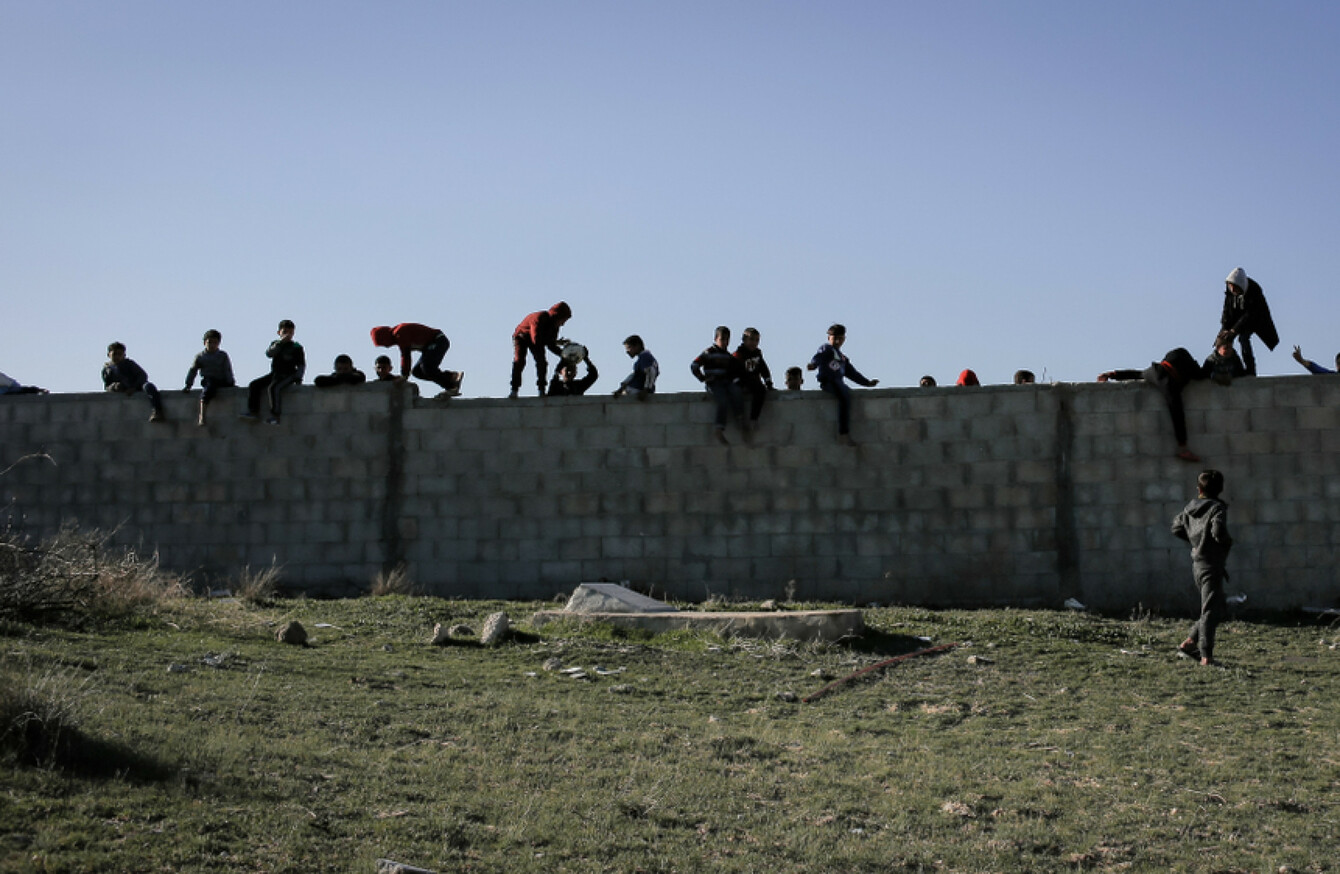 Children on concrete fence in Gaza
Image: Shutterstock/Val_Yankin
Children on concrete fence in Gaza
Image: Shutterstock/Val_Yankin
DUBLIN IS TO host a Middle East summit in the new year, dealing specifically with the ongoing Israeli-Palestinian conflict.
The conference will be attended by Arab and EU countries, according to Tánaiste Simon Coveney, who made the announcement last night.
The Tánaiste also said Ireland could be forced in to recognising the State of Palestine if there is no further progress on the Middle East peace talks.
"If we see no prospect of a movement in the direction of a real peace negotiation in an effort to ensure that we recognise that the only solution can be based on two-state solution we may have to reassess government's approach in relation to recognition," he said. 
However, he added that he did not believe now is the time to recognise the State of Palestine, but said its commitment to do so in the programme for government would be kept under constant review. 
Coveney said the Irish government is trying to "position Ireland in as influential position as we can put it in".
He said there cannot and will not be lasting peace between Israel and Palestine without US input.
"But we have been very critical of many of the actions the US administration has taken,such as moving its embassy to Jerusalem, the funding cuts to a UN fund which provides support to Palestinian refugees and closing the down of the Palestinian representation in Washington.
"All of these things make peace a lot more difficult and have left the Palestinians feeling that the US is not an honest broker. While we have been blunt and critical at times we have also tried to work with all the key influencers."