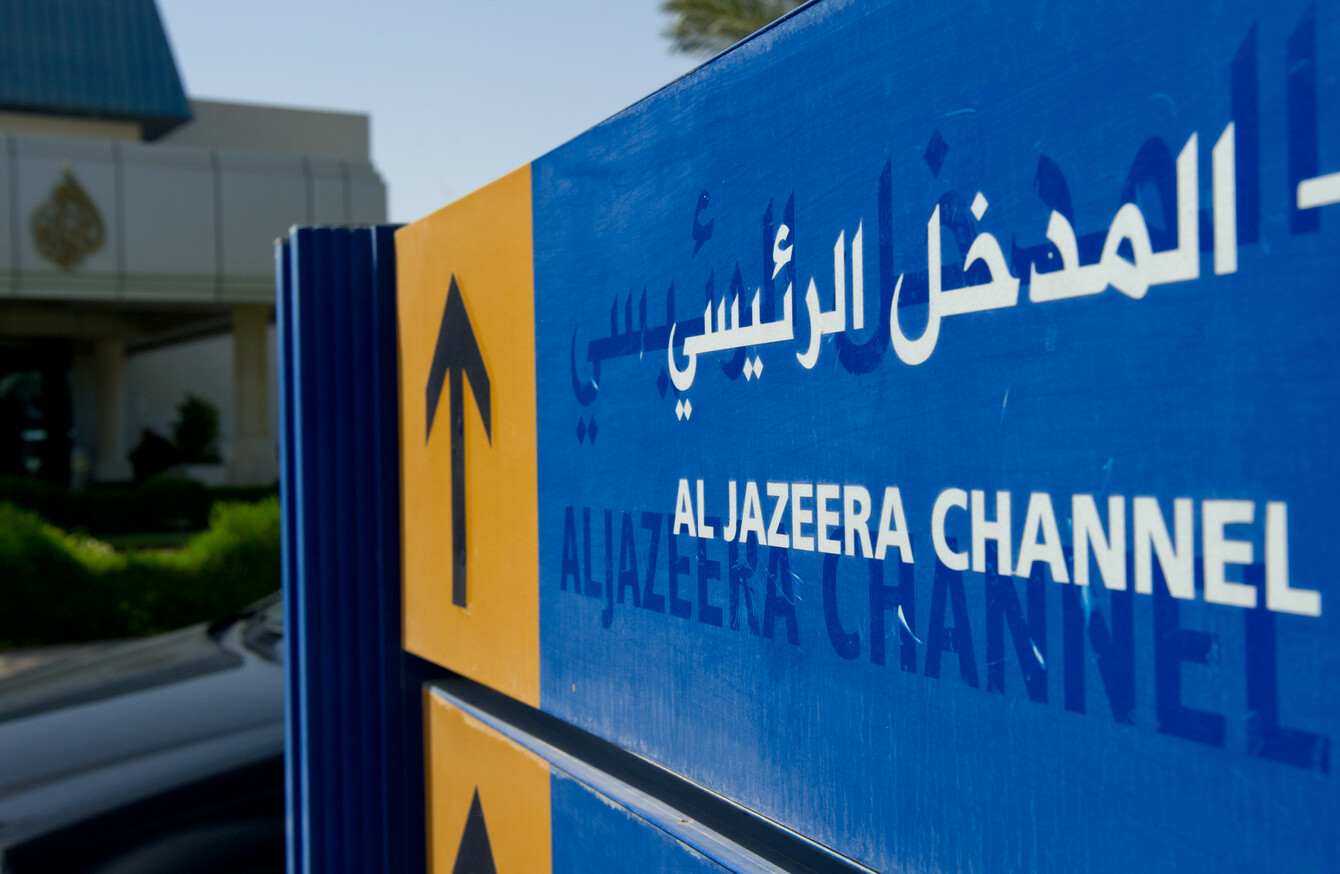 Al-Jazeera's offices in Doha, Qatar.
Image: DPA/PA Images
Al-Jazeera's offices in Doha, Qatar.
Image: DPA/PA Images
ISRAEL HAS SAID it plans to close the offices of Al-Jazeera in the Jewish state, after Prime Minister Benjamin Netanyahu accused the Arab satellite news broadcaster of incitement.
Netanyahu had said on 27 July that he wanted Al-Jazeera expelled amid tensions over a sensitive Jerusalem holy site.
"Al-Jazeera has become the main tool of Daesh (the Islamic State group), Hamas, Hezbollah and Iran," Communications Minister Ayoob Kara, a member of the Druze community from Netanyahu's Likud party, told a news conference.
He accused the Qatar-based broadcaster of "inciting violence which has provoked losses among the best of our sons", referring to two Druze policemen who were killed in a 14 July attack near the Al-Aqsa mosque compound in east Jerusalem.
Netanyahu tweeted his congratulations to Kara "who on my instructions took concrete steps to end Al-Jazeera's incitement" in Israel.
An official at Al-Jazeera in Doha said the channel "deplores this action from a state that is called the only democratic state in the Middle East" and called the move "dangerous".
The official, who declined to be named, said the broadcaster would "follow up the subject through appropriate legal and judicial procedures".
Israel's communications ministry said "nearly all countries in the region including Saudi Arabia, Egypt and Jordan, have concluded that Al-Jazeera incites terrorism and religious extremism."
It said it had become "ridiculous that the channel continued to broadcast from Israel".
In July, Netanyahu accused the channel of "inciting violence around the Temple Mount," a sensitive Jerusalem holy site known to Muslims as the Haram al-Sharif compound.
The site in east Jerusalem, which Israel captured during the 1967 Six-Day War and later annexed, is central to the Israeli-Arab conflict.
Protests erupted there last month after Israel installed new security measures including metal detectors, after the two Israeli policemen were shot by attackers who emerged from the compound.
"I have appealed to law enforcement agencies several times to close the Al-Jazeera office in Jerusalem," Netanyahu said.