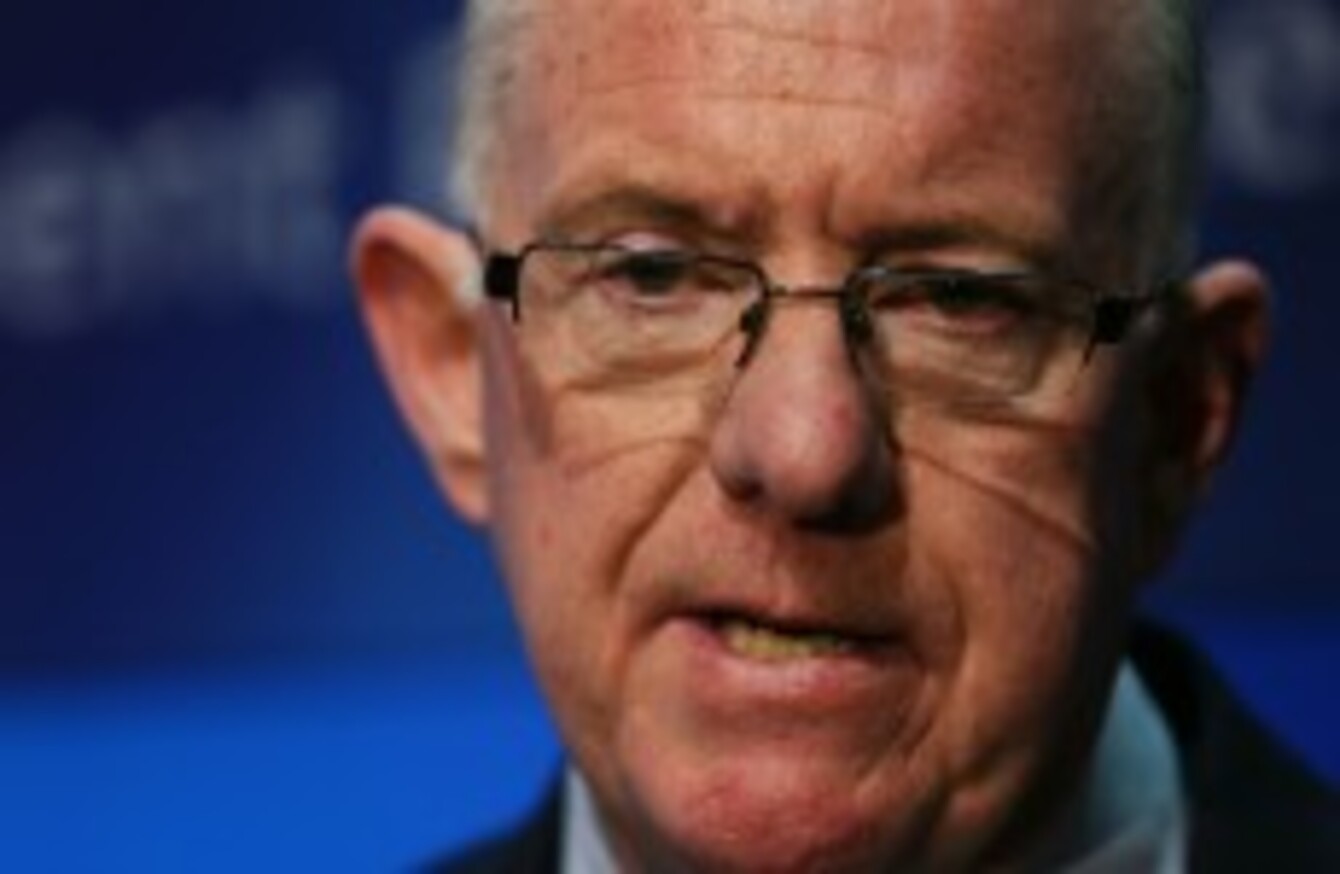 Foreign Affairs Minister Charlie Flanagan.
Image: PA Wire/Press Association Images
Foreign Affairs Minister Charlie Flanagan.
Image: PA Wire/Press Association Images
THE MINISTER FOR Foreign Affairs and Trade Charlie Flanagan today met with the Israeli ambassador to Ireland over the escalating violence in Gaza.
Flanagan said he reiterated to the Ambassador Boaz Modai the Irish Government's "deep concerns" regarding the current situation in Gaza.
Gaza
Flanagan said:
I have already stated clearly that the violence now being witnessed in Gaza and Israel is unacceptable and that it is incumbent on all sides to agree an immediate ceasefire to spare civilians from further violence and suffering.
He said the Irish government has "consistently urged both sides to exercise maximum restraint, fully respect international humanitarian law and avoid further actions which could escalate the conflict or result in more civilian casualties".
The fact remains that all Palestinians and Israelis have the right to live in peace and security and without the threat of indiscriminate violence.
Flanagan said he "registered to the ambassador the Government's strong concern that Israel has now proceeded to launch a ground operation in Gaza in what undoubtedly represents a major escalation of the crisis". 
He said that the priority must now be de-escalate current crisis to bring about the "earliest possible end to all violence". 
I also welcomed yesterday's all too brief humanitarian pause as well as Israel's willingness earlier this week to accept ceasefire proposals tabled by Egypt. I regret that Hamas did not agree to the ceasefire proposal. All diplomatic efforts now underway, including those being helpfully undertaken by the Egyptian government, must be actively supported in an effort to bring this appalling cycle of violence to an end as speedily as possible.