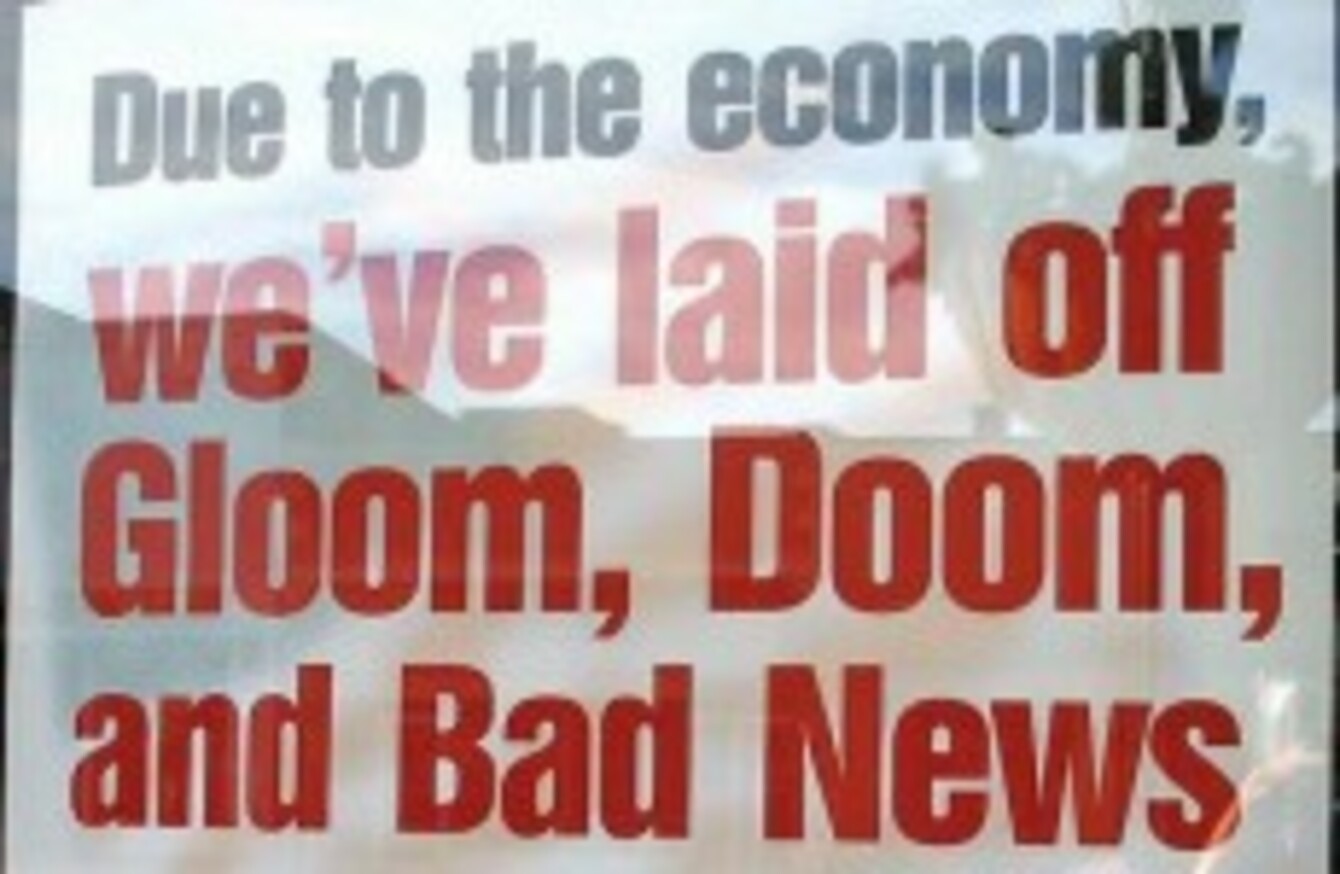 THE PAST 12 months will likely be remembered for the ongoing eurozone debt crisis, Middle East conflicts and Japan's natural disasters and nuclear crisis.
However, the emergence of some more positive stories cast a shining light through the doom and gloom of 2011.
Weddings, animal rescues, unlikely comebacks and a cúpla focal had us all believing, "Is féidir linn".
The year began with a rags-to-riches story in America…
Remember the man with the Golden Voice who was plucked from obscurity last January? Ted Williams was homeless and suffering with alcoholism and drug addiction but his deep voice – reminiscent of a Old-Time Radio commentator – made him an overnight online sensation after he was discovered.

Luckily, Williams did not fall victim to the 15-minutes-of-fame cliche and the turnaround in his life was not short-lived. In November, the New York native returned to television screens at New England Cable News after spending months in rehab.

Glimmers of hope…
Unfortunately, this year will be remembered for the multitude of natural disasters that devastated various countries around the world. In Japan, the official death toll from an earthquake and tsunami on 11 March has reached almost 16,000 while another 3,600 are still said to be missing. The event also triggered the world's worst nuclear crisis since Chernobyl.
Any good news that emanated from the north-east during the aftermath of the catastrophe was especially welcomed. The rescue of an 80-year-old woman and a teenager, the loyal behaviour of people's pets and this reunion between a dog and his owner were seen as symbols of renewed hope in the country's darkest days.

The miraculous rescues of a 13-year-old boy and two-week-old baby after a powerful earthquake hit Turkey in October provided some relief for rescue teams working through the rubble.

(Uploaded by 3efyi)
What recession?
May offered us all a break from thinking about Ireland's economic turmoil as the country's famous "céad míle fáilte" was tested with State visits from Queen Elizabeth II and US President Barack Obama.
Both Heads of State spoke a cúpla focal much to the delight of the watching audiences during their trips. Obama's rousing public speech at College Green prompted a wave of positivity not seen since the IMF arrived in November 2010.
Earlier in the day, he had gulped down a pint of Guinness, his jokes enthralling the audience in the pub, as well as those watching at home.

(Uploaded by RTÉ)
Although the Queen's "a chairde" greeting was probably the most noteworthy part of her speech, her comment after the toast was what got us smiling:

(Footage from RTE, uploaded by liquidmarble)
Sticking to the royal theme, any review of this year's good news stories would not be complete without a taster from the Wedding of the Century (so far) in England. Although the celebrations were not as boisterous here as across the pond, it was estimated that at least 1.3 million people in Ireland watched as Prince William wed Catherine Middleton on 29 April.
As Kate walks down the aisle, two heartwarming moments – Harry's whisper to his older brother and William's little joke to his new father-in-law – had us wishing we could lip read:

Animal rescue
Regular readers will know that we are all big fans of penguins at TheJournal.ie HQ. For those not familiar, check out our coverage of Happy Feet the Emperor penguin lost in New Zealand, our "It's Friday" slideshow and this adorable Daily Fix video.
The flightless birds don't always have the easiest time of it – Happy Feet's fate was not quite, well, happy; this pair were separated at a zoo in Toronto and the New Zealand oil spill put many of them in danger.
However, many were rescued by animal lovers just in time:

New arrivals at Dublin Zoo are always exciting but the birth of Kituba, a baby boy gorilla, in March was particularly special as the zoo takes part in a European breeding programme for the endangered primates.

A polar bear cub overcame many obstacles, including malnutrition, after she was rescued from Alaska in April. The incredibly cute bear recovered and was thriving at a local zoo when this video was taken. Little Snowflake and Cutey Pie are just two of the nicknames used for her:

Unexpected comebacks…
US Congresswoman Gabrielle Giffords was seriously injured after she was shot in the head during a gun attack in Arizona in January. The politician's astonishing recovery may even see her seek reelection. In August, she returned to Congress for an important debt ceiling vote and was welcomed with a standing ovation:

Back in May, a 23-year-old American man stood independently for the first time since a road accident left him paralysed from the chest down in 2006. Rob Summers tells his incredible and emotional story to BBC, giving hope to others suffering from spinal cord injuries.

And finally…
This was a story that really got you, TheJournal.ie readers, talking. In July, a man jumped from O'Connell Bridge into the Liffey…to save his pet rabbit.
Watch what happened next:

See more of TheJournal.ie's 2011 Review>