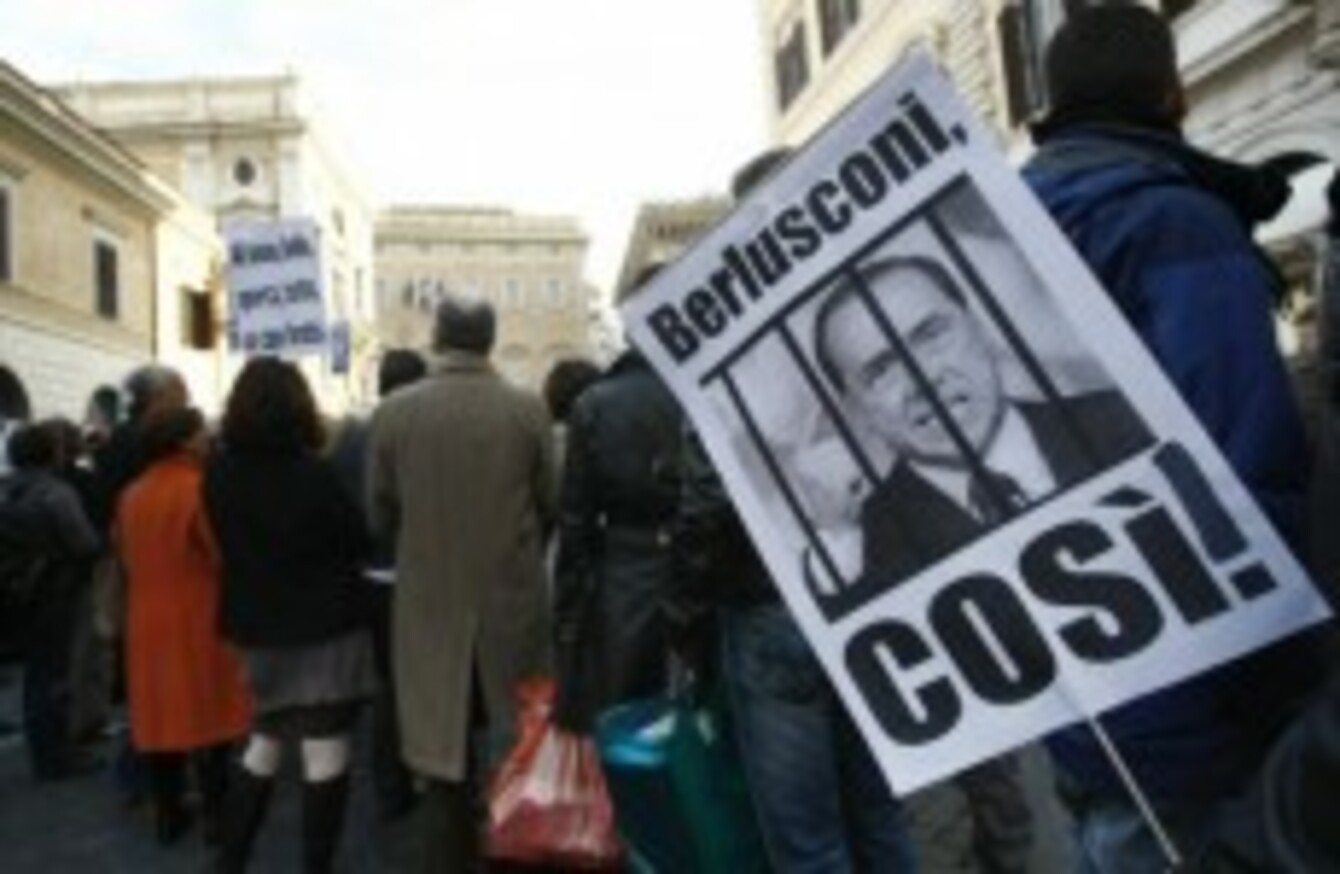 Image: AP Photo/Pier Paolo Cito
Image: AP Photo/Pier Paolo Cito
ITALIAN WOMEN ARE PARTICIPATING in about 200 rallies across Italy today to protest against Silvio Berlusconi's premiership amid an ongoing sex scandal involving the prime minister, the Telegraph reports.
The protesters claim they are defending the dignity of Italian women, and one of their slogans is, "It not now, when?"
Last week, prosecutors called for Berlusconi to face charges arising from allegations he paid an under-age nightclub dancer called Ruby for sex.
Berlusconi accused prosecutors of breaking the law in targeting him and dismissed the allegations as an attempt to defame him in the media.
Prostitution is not illegal in Italy, but paying for sex with a person under 18 years of age or organising prostitution are crimes. A judge is due to rule early this week on whether the prime minister will be indicted and face trial, or if the prosecutors' request will be dismissed.
Stories alleging Berlusconi invited prostitutes and dancers to his villa for parties, or allowed them to live rent-free at his apartments, have been appearing in the Italian and international press for months – although they don't seem to have harmed his approval rating.
One of the organisers of today's protests, Iaia Caputo, said that if people accept Berlusconi's alleged behaviour as normal, "we risk prejudicing the free choice of women".
Reuters reports that actress, politicians and other prominent personalities are expected to take part in the protests, and marches have been planned for cities in the US and Europe.