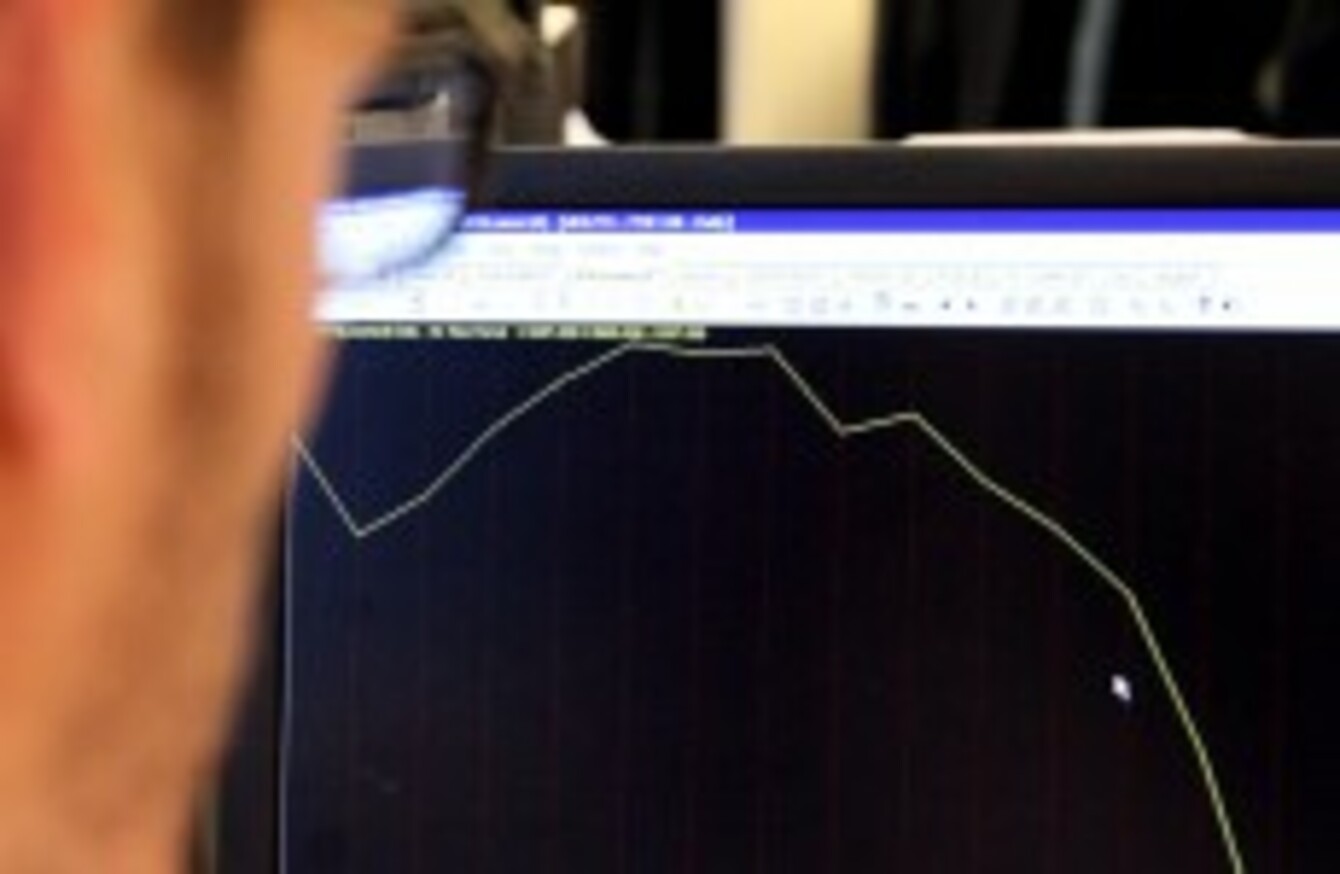 A worker looks at graph showing the FTSE 100 index from mid July to August 5th
Image: Katie Collins/PA Wire
A worker looks at graph showing the FTSE 100 index from mid July to August 5th
Image: Katie Collins/PA Wire
ITALY AND FRANCE have called an emergency meeting of ministers from the G7 nations to discuss solutions to the Eurozone debt crisis.
Italian Prime Minister Silvio Berlusconi and French President Nicolas Sarkozy have said that finance ministers from the G7 nations will meet in the coming days.
Italy is set to implement a package of austerity measures in order to get the country's budget into balance by 2013, according to Reuters.
The EU has said that it's working "night and day" to make new rescue funding ready as lending costs rise and stocks plunge, according to the Sydney Morning Herald.
Global stock markets rallied earlier today after a disastrous start this morning.
Reuters reports that US stock markets ended their worst week since November 2008. Today was their busiest day in more than a year with almost 16 billion shares traded. Some better-than-expected jobs news from the United States helped to reverse some earlier losses on the stock markets.
The Dow closed up 61 points, or 0.5 percent, at 11,445. The S&P 500 closed down a point, or 0.1 percent, at 1,199. The Nasdaq composite index closed down 24, or 0.9 percent, at 2,532.