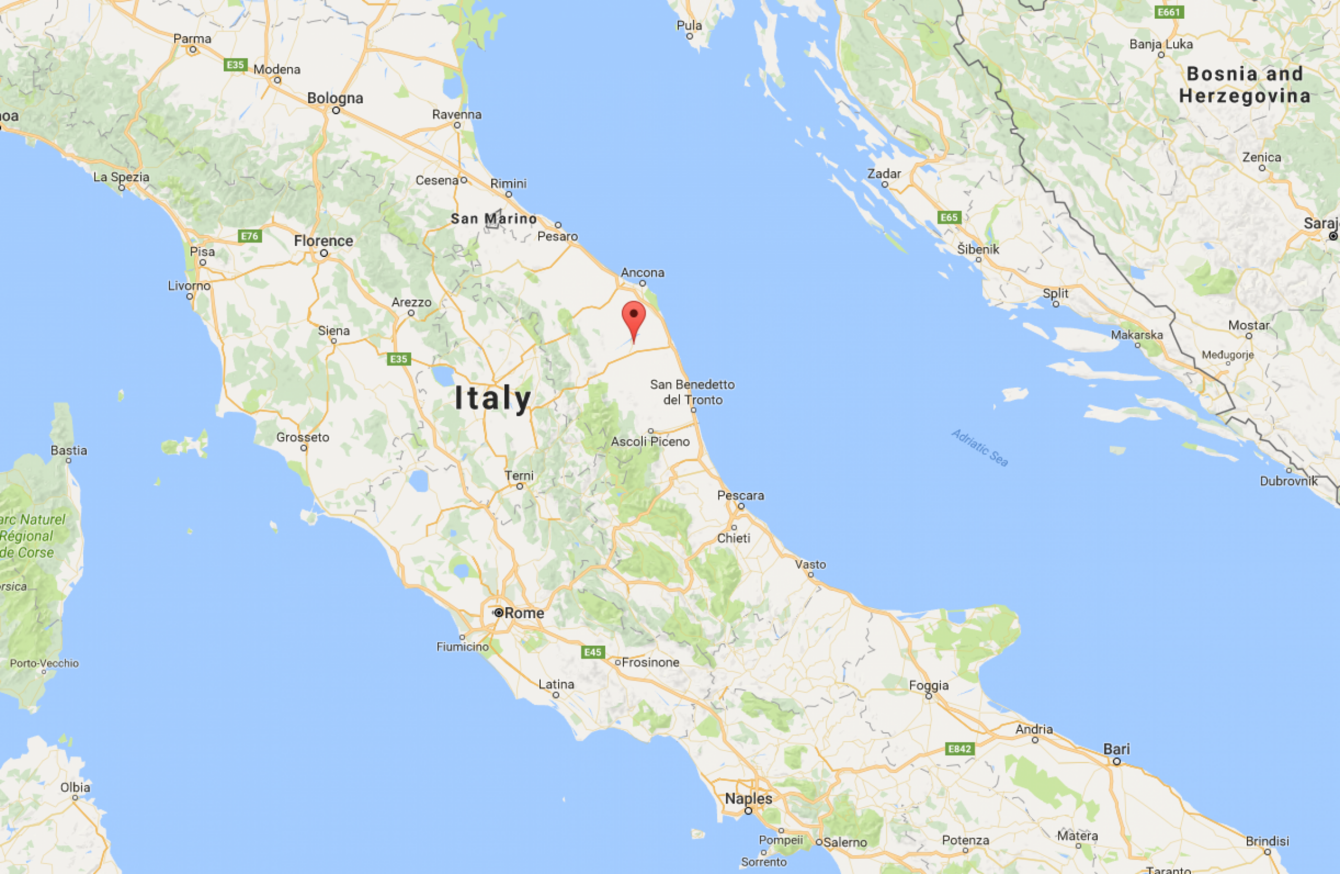 Image: Google Maps
Image: Google Maps
Updated: 21:25
TWIN EARTHQUAKES ROCKED central Italy on Wednesday, the second registering at a magnitude of 6.1, in the same region struck in August by a devastating tremor that killed nearly 300 people.
At least two people have been reported injured in the latest quakes, with the mayor of one mountain town saying that many buildings had collapsed as authorities rushed to assess the full extent of the damage.
The quakes were felt in the capital Rome, sending residents running out of their houses and into the streets. The second was felt as far away as Venice in the far north, and Naples south of the capital.
The US Geological Survey (USGS) registered a first 5.5-magnitude quake at 1710 GMT, with the second following two hours later.
In both cases the epicentre was near the village of Visso in the central Marche region.
"Many houses have collapsed. Our town is finished," Marco Rinaldi, mayor of Ussita, told Sky Italy television by telephone.
"The second quake was a long, terrible one," he said.
"I've felt a lot of earthquakes but that was the strongest I've ever felt. Fortunately everyone had already left their homes after the first quake so I don't think anyone was hurt."
With reporting by AFP