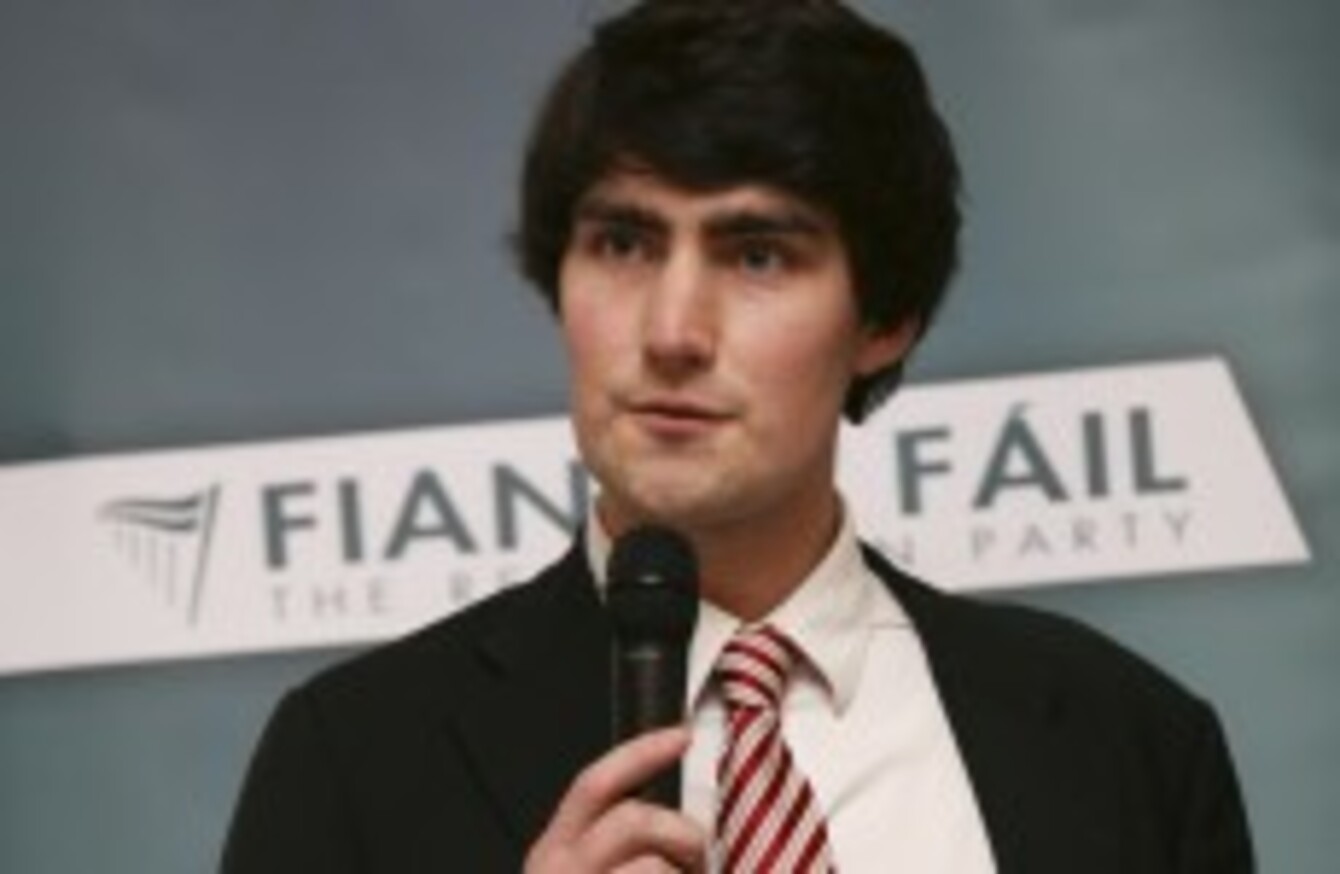 Image: Conor McCabe
Image: Conor McCabe
FINGAL COUNCILLOR JACK Chambers has been selected to represent Fianna Fáil in the next general election in Dublin West.
Over 400 were in attendance tonight for the vote between Fingal county councillors Jack Chambers and David McGuinness.
Councillor Chambers said, "It is my firm belief that we will recapture the seat held by our late colleague and friend Brian Lenihan.  By doing so we will restore strong, constructive representation to the people of Dublin West."
He also paid tribute to David McGuinness saying, "David and I ran a respectful and professional campaign.
"We treated this process with the seriousness it deserves and I now look forward to working with the entire organisation in this constituency to bring our message to every voter and every community."
Speaking during his acceptance speech he said, "This government has led the country down a cul de sac."
Some have expressed surprise at the result:
It comes after a row broke out in the party over the decision to allow nine members to move to the constituency – just days before tonight's selection.
The decision to allow the nine, known as Hollystown 9, to move to Dublin West was upheld this afternoon.
The nine votes were believed to be enough to determine the outcome of tonight's nomination and Chambers had sought the reversal of the decision