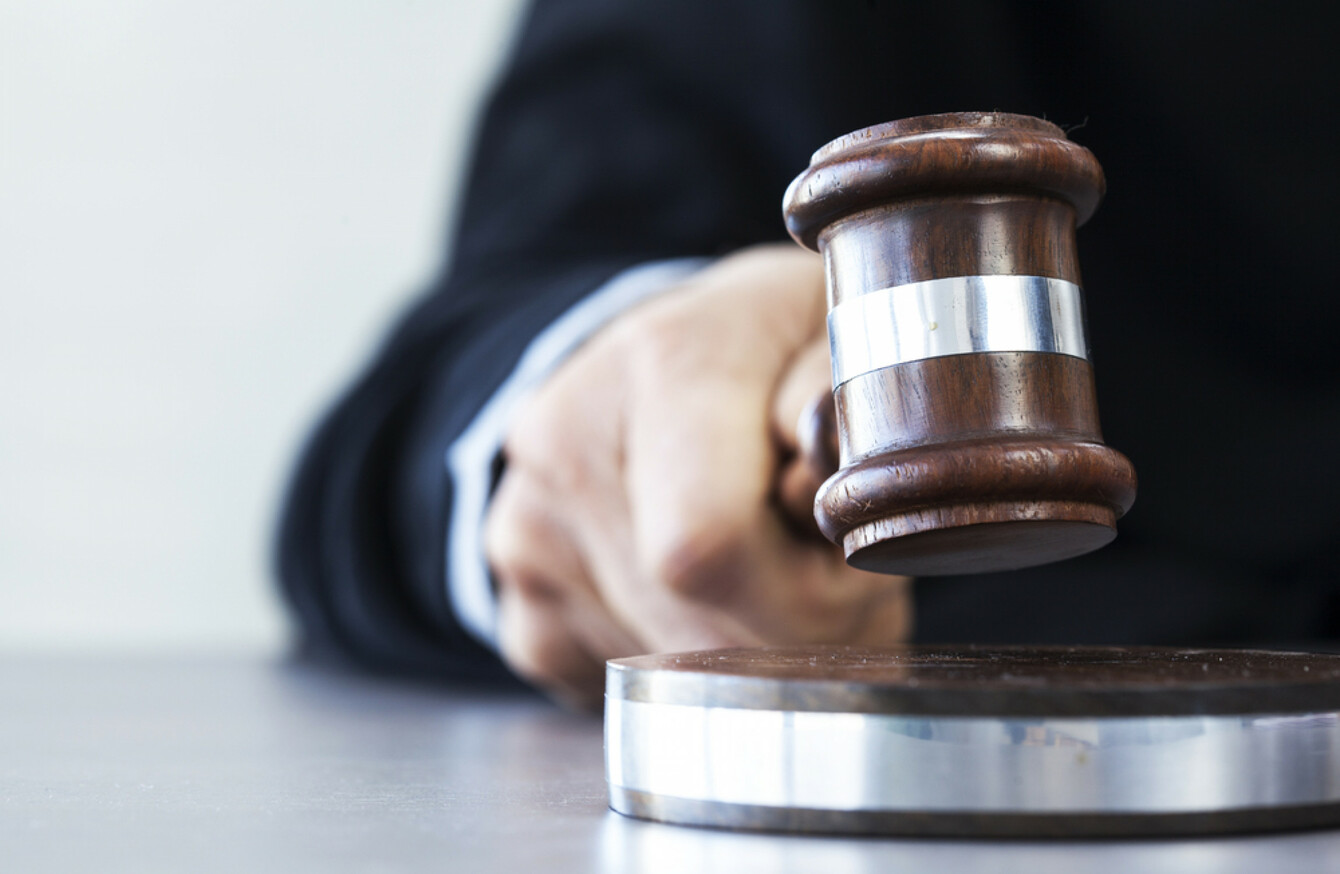 Image: Shutterstock/sebra
Image: Shutterstock/sebra
A FORMER COMPANY director who stole over €460,000 from another firm and laundered the money in a bid to keep her own company afloat has been sentenced to 18 months imprisonment.
Lisa Lynch (33), a former director of AGL Logistics, pleaded guilty at Dublin Circuit Criminal Court to stealing the money from Bibby Financial Services over a three month period in 2013.
The court heard that AGL Logistics, which employed 70 staff, has since dissolved and that Lynch's home at Southfield, Ballinatubbert, Athy, Co Kildare is due for repossession next April.
Passing sentence today, Judge Martin Nolan said Lynch's offending involved a serious amount of duplicity and required her to fulfill a "lot of paperwork" to "hoodwink" the financial services firm.
He said she had no "base motives" for her behaviour. He said her actions were a "vain and misguided attempt" to allow for the survival of the company and she felt she had obligations to her employees.
Judge Nolan said she had the "best of motives" and it was highly unlikely she would appear before the courts again.
He noted that the company has since gone into liquidation and the Lynch family have been left destitute and are in danger of losing the family home.
As lenient as the court could be
He said he was trying to be as lenient as the court could be. He agreed to a defence application to adjourn the start of the sentence until after Christmas after hearing that the Lynch has still to inform her two very young children of the offence.
Judge Nolan ordered that Lynch surrender herself to the court on 11 January.
The court heard that AGL and multinational Bibby had a deal whereby the larger company would purchase AGL's debt by offering short-term loans at high interest.
When AGL was owed money by a customer, Bibby would give AGL 80% of that debt, on the agreement that the money would be repaid whether or not AGL's customer paid their invoice.
Garda Garret Lynch of the Garda National Economic Crime Bureau told James Dwyer BL, prosecuting, that Lynch created a total of 93 false invoices in the names of eight of her existing companies.
Bibby treated these as true invoices and, as per their agreement, advanced 80% of the money to AGL amounting to €460,660, between March and October of 2013.
The money was transferred from AGL to a personal account and from there some of it was repaid to Bibby in a way which Mr Dwyer said allowed Lynch to improve cash flow and keep her business running.
Suspicions arose in October 2013, and a meeting was held between AGL and Bibby Financial Services, when Lynch admitted that she had falsified emails and created false invoices.
Lynch attended voluntarily at a garda station with a typed statement setting out her personal circumstances, the financial difficulties of her company and her family, including a six-figure debt owing to Revenue.
Husband not aware
She told gardaí that her husband was not aware of what was going on, and that she had carried out the money laundering in order to keep her company solvent as she felt a sense of responsibility to her employees.
Lynch entered a guilty plea at the earliest possibility and cooperated fully with the garda investigation.
She has seven minor previous convictions relating to on previous road traffic incident in 2010 involving a failure to repair recording equipment on a HGV.
Lorcan Staines BL, defending Lynch, said his client had been forced to take over the running of the company in unusual circumstances in 2010, ten days after she gave birth to her first child at the age of 24.
AGL Logistics had previously been run by her husband, Andrew Lynch, and prior to that by his father as it was a family business.
Just ten days after giving birth to her first child by emergency Caesarian, Andrew Lynch was diagnosed with a rare form of mouth cancer, leaving his wife to take over as director "with minimal business skills".
#Open journalism No news is bad news Support The Journal

Your contributions will help us continue to deliver the stories that are important to you

Support us now
"She would not have had the business acumen to deal with a company of that size," said Gda Lynch.
Staines said his client's company was effectively failing between 2010 and 2013 and had significant cash flow problems, but Lynch continued to trade on, hoping to "trade her way out of it".
The court heard that Lynch had been gifted a site by her father to buy a house and had taken out a €100,000 mortgage, which she subsequently ploughed into her business, along with a further loan of €100,000 from her father.
Company collapsed
"She gave AGL all the money she had and all that she had borrowed," said Mr Staines, only for the company to collapse overnight with all staff let go.
Lynch is now working for her brother-in-law earning €485 a week, while her husband who has health difficulties is on a back-to-work scheme. Their family home is the subject of a repossession order and they have applied for social housing.
Staines appealed for a non-custodial sentence, pointing out that Lynch had already suffered a loss of standing in the community, the loss of her business, and the potential loss of her home.
He said she has two young children, aged three and seven, and was the main breadwinner for her family.
The court heard Lynch has been putting aside €50 a week by way of compensation and has raised a total of €8,000 which Lynch said was a large amount given her personal circumstances.
Judge Nolan accepted that she was at a very low risk of reoffending.