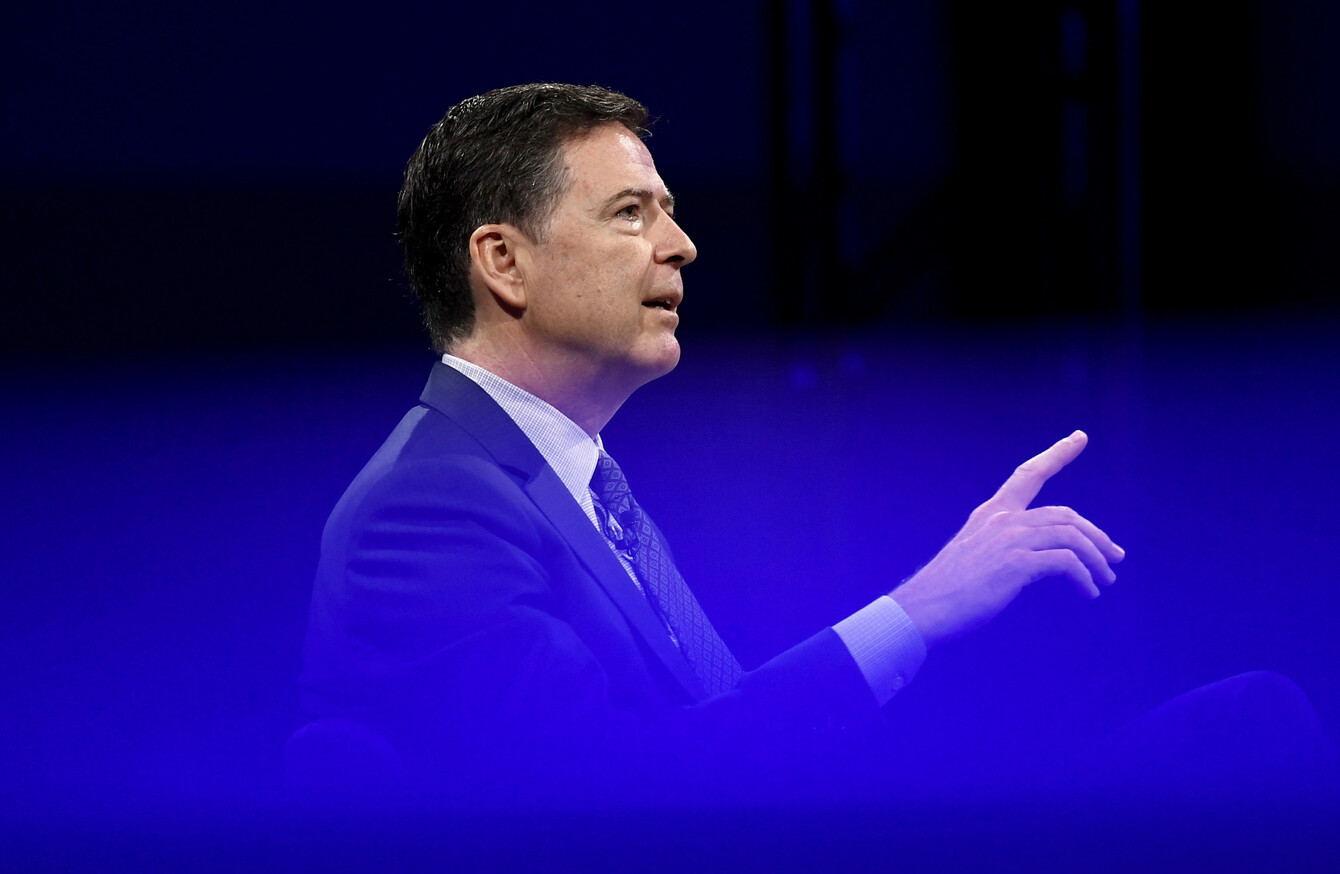 Image: Justin Tang
Image: Justin Tang
A JUSTICE DEPARTMENT report gave US President Donald Trump new ammunition in his fight against investigators when it called former FBI director James Comey "insubordinate" in his handling of the investigation into Hillary Clinton in 2016.
The department's internal watchdog found no evidence of political bias in the Clinton probe, which shook the election campaign's dynamics and may have influenced her defeat.
But Comey and the FBI were heavily faulted, with Comey, a strong critic of Trump, seen as skirting agency rules and procedures, and two FBI agents under him showing in personal messages a "willingness to take official action to impact" Trump's chances in the election.
"Although we acknowledge that Comey faced a difficult situation with unattractive choices, in proceeding as he did, we concluded that Comey made a serious error of judgment," the report said of one key moment in the Clinton probe.
Even so, the Justice Department's Inspector General found no fault in the ultimate decision announced by Comey on 5 July 2016 that Clinton should not face prosecution for placing classified materials on her personal email server while she was secretary of state.
"We found no evidence that the conclusions by the prosecutors were affected by bias or other improper considerations," it said.
Rather, we determined that they were based on the prosecutors' assessment of the facts, the law, and past department practice.
The long-awaited report reviewed one of the most controversial chapters of the 2016 election battle between the Republican Trump and his Democratic rival Clinton.
'No prosecutable case'
In the middle of the campaign Comey announced Clinton would not be prosecuted – an announcement that would have normally been handled by the attorney general and drew heavy criticism of Comey.
Then, 12 days before the 8 November election, Comey reopened the investigation, after new evidence surfaced. And he closed it again after the evidence proved to be inconsequential.
Trump has repeatedly said a biased Justice Department and FBI let Clinton off easily, and he made "lock her up" a chant in his election rallies.
After becoming president, Trump fired Comey in March 2017.
#Open journalism No news is bad news Support The Journal

Your contributions will help us continue to deliver the stories that are important to you

Support us now
Since then he has sought to tarnish Comey's reputation, in the expectation that Comey could be a witness against Trump in a possible obstruction of justice probe by the Russia case Special Counsel Robert Mueller.
In a column Comey published in the New York Times just after the report's release, Comey said he did not agree with all of the conclusions but praised its "professionalism".
"The inspector general's team went through the FBI's work with a microscope and found no evidence that bias or improper motivation affected the investigation," he said.
"The report also resoundingly demonstrates that there was no prosecutable case against Mrs Clinton, as we had concluded," Comey wrote.
Although that probably will not stop some from continuing to claim the opposite is true, this independent assessment will be useful to thoughtful people and an important contribution to the historical record.