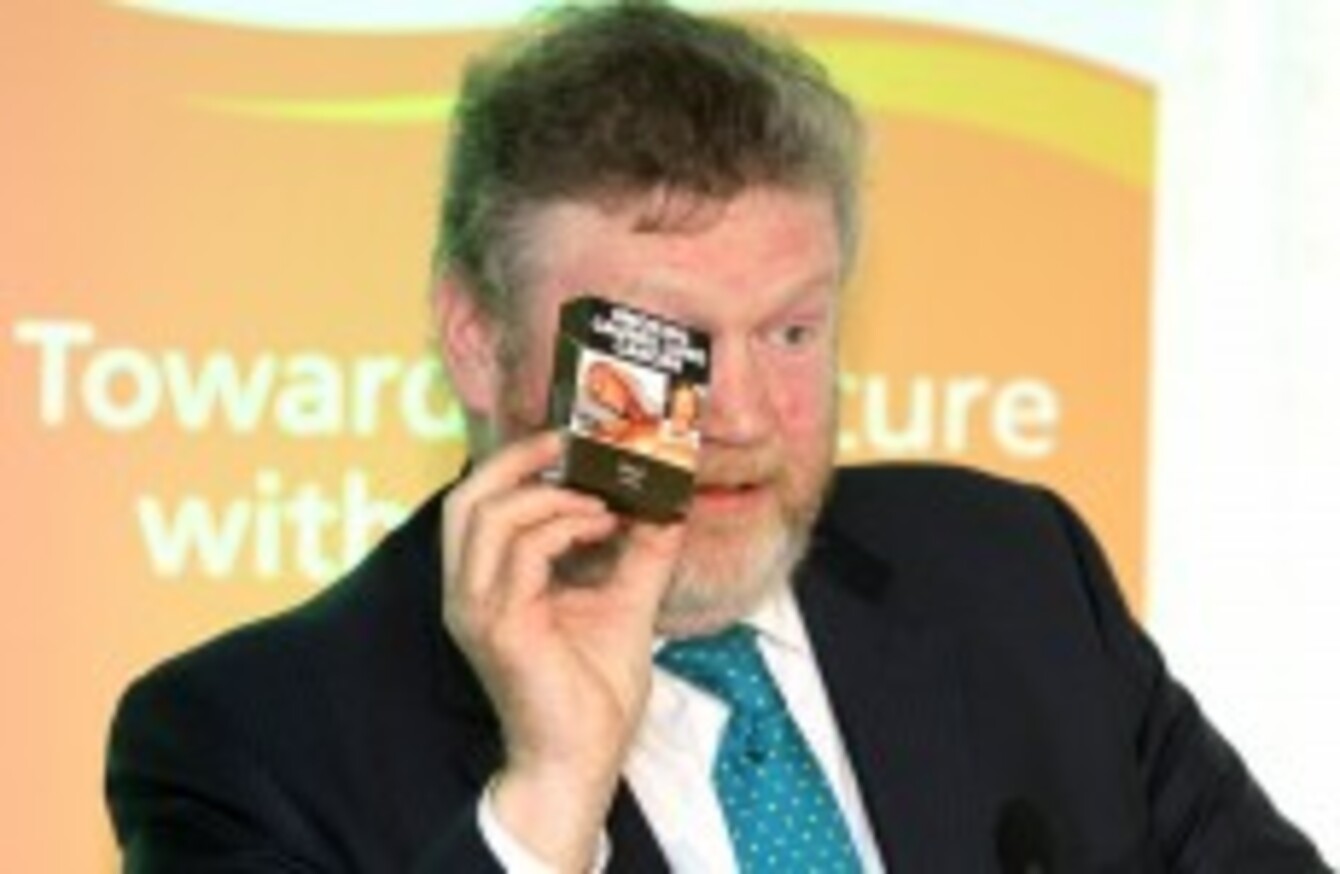 James Reilly
Image: Mark Stedman/Photocall Ireland
James Reilly
Image: Mark Stedman/Photocall Ireland
HEALTH MINISTER JAMES Reilly wants to see an increase in the price of cigarettes every year for the next five years so that people "think long and hard before they drag long and hard".
Reilly said today that he would continue to fight "the scourge of tobacco" even if he is reshuffled out of the Department of Health next week as is widely expected.
The minister's 'war on tobacco' has been widely praised with plans for Ireland to become one of the few countries in the world to introduce plain packaging provided it can overcome legal challenges from tobacco companies.
Speaking this morning, Reilly said he would ultimately like to see a situation where each cigarette costs €1. A standard packet of 20 cigarettes currently costs between €9.40 and €9.60.
https://vine.co/v/MUOEjMJjieb
Health Minister James Reilly in Dublin this morning 
He said that the euro-a-cigarette policy is not one he would expect to see immediately in the October budget but outlined how he would like to see it introduced incrementally.
"What I would love to see in a budget is a five-year plan that they're going to go up incrementally every year, year-on-year, over the next five years," Reilly said.
"So people who are smoking get the very strong message that this is just becoming more and more unaffordable and it's killing me.
"'It's hurting my pocket and it's hurting my health. Why am I doing it?'"
He said that his fight against tobacco goes back to his time before politics and "will continue long after my time in politics"