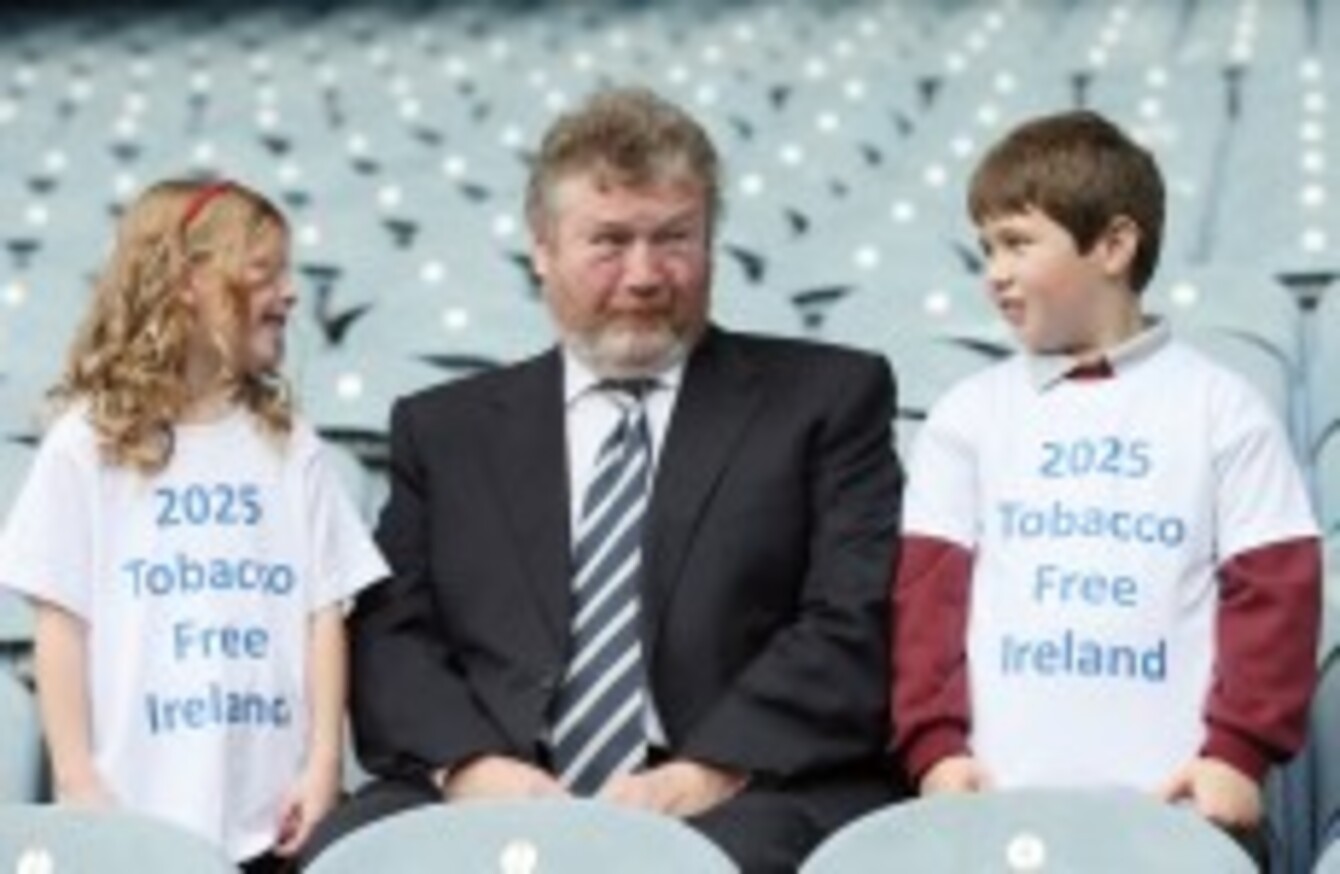 James Reilly wants to make Ireland tobacco free by 2025
Image: Laura Hutton/Photocall Ireland
James Reilly wants to make Ireland tobacco free by 2025
Image: Laura Hutton/Photocall Ireland
JAMES REILLY HAS has pledged to continue his war on tobacco as he praised the success of the ban on smoking in workplaces which is ten years old this week.
The 10th anniversary of the smoking ban falls this Saturday, 29 March and the Health Minister has insisted that he will seek to bring in plain packaging despite strong opposition from cigarette companies.
He described current packaging as "the last billboard they have", adding: "They make you feel good, they make you want to touch them, they look nice."
The minister said that he wanted to see a euro added to the price of cigarettes every year for the next five years and though this is likely to face opposition at Cabinet level because of the impact on tax revenue and smuggling concerns he said he will continue to push for it.
"I want to see less people smoking and I want to see less cigarettes sold," he said, saying that the challenge was to wean people people off the cigarettes and wean government off the income.
"I haven't lost it, I just haven't won it yet," he said of his battle to do this.
On e-cigarettes, Reilly expressed concerns that while they may have a value he would not see them as a lifestyle choice "as they are currently being marketed".
He said he was concerned about that the amount of nicotine in some e-cigarettes could be up to 60 times what's in a low tar cigarette and said they should not be used "to normalise smoking".
"I would not deprive people of any device that would help them kick the addiction…. but I would not allow them to sold as a lifestyle choice," he said.
Reilly also said that the smoking ban had been a success and commended the former health minister and current Fianna Fáil leader Micheál Martin for implementing it in 2004.