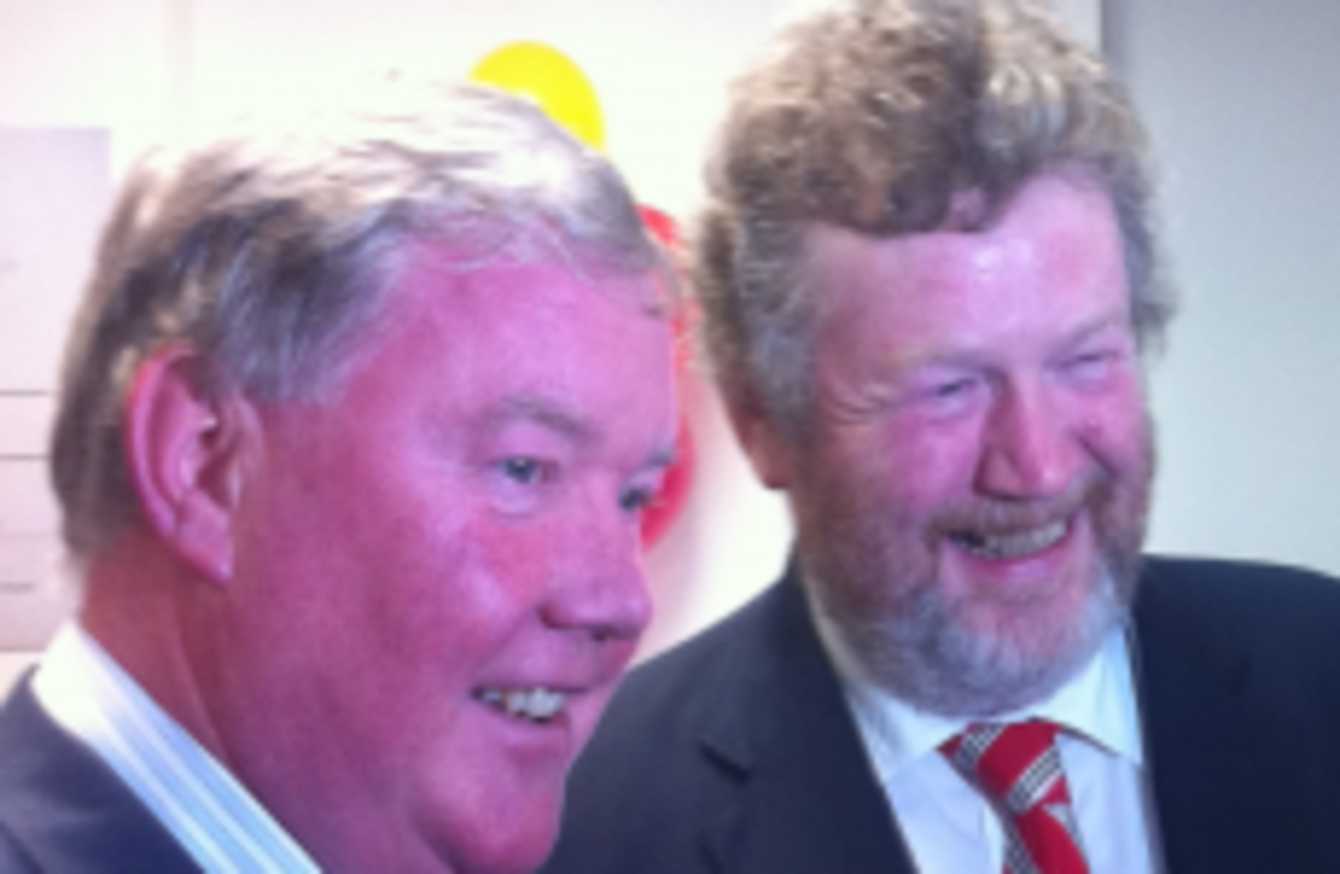 Minister Reilly in Balbriggan this evening with local businessman Luke Moriarty
Image: Paul Hyland
Minister Reilly in Balbriggan this evening with local businessman Luke Moriarty
Image: Paul Hyland
MINISTER FOR HEALTH James Reilly has said that he only heard of Róisín Shortall's resignation on the way to an event in Balbriggan this evening.
The Fine Gael TD said he did not want to make any comment on the unexpected resignation of the Minister of State for Primary Care but said he had not known about it in advance.
"I haven't had time to consider this," he told TheJournal.ie reporter Paul Hyland in Balbriggan.
"I've only just heard on the way out, I haven't seen her statement. I don't think it would be appropriate for me to make any comment at this point in time".
When asked what he though Shortall meant in her resignation statement when she said that major healthcare decisions should be made based on need and not "driven by other concerns," James Reilly replied:
You'd have to ask her.
Reilly and Shortall had met yesterday to discuss the tensions between the two which came to a head over the issue of primary care centres. Shortall resigned as minister this evening, citing a "lack of support for the reforms in the Programme for Government and the values which underpin it".
In response to a question about Shortall's criticism of the government's failure to enact the programme for government, Reilly said: "We support the programme for government. You'll see we are enacting it. Parts of it may be behind but we're going to do it."
- Additional reporting by Paul Hyland and Christine Bohan