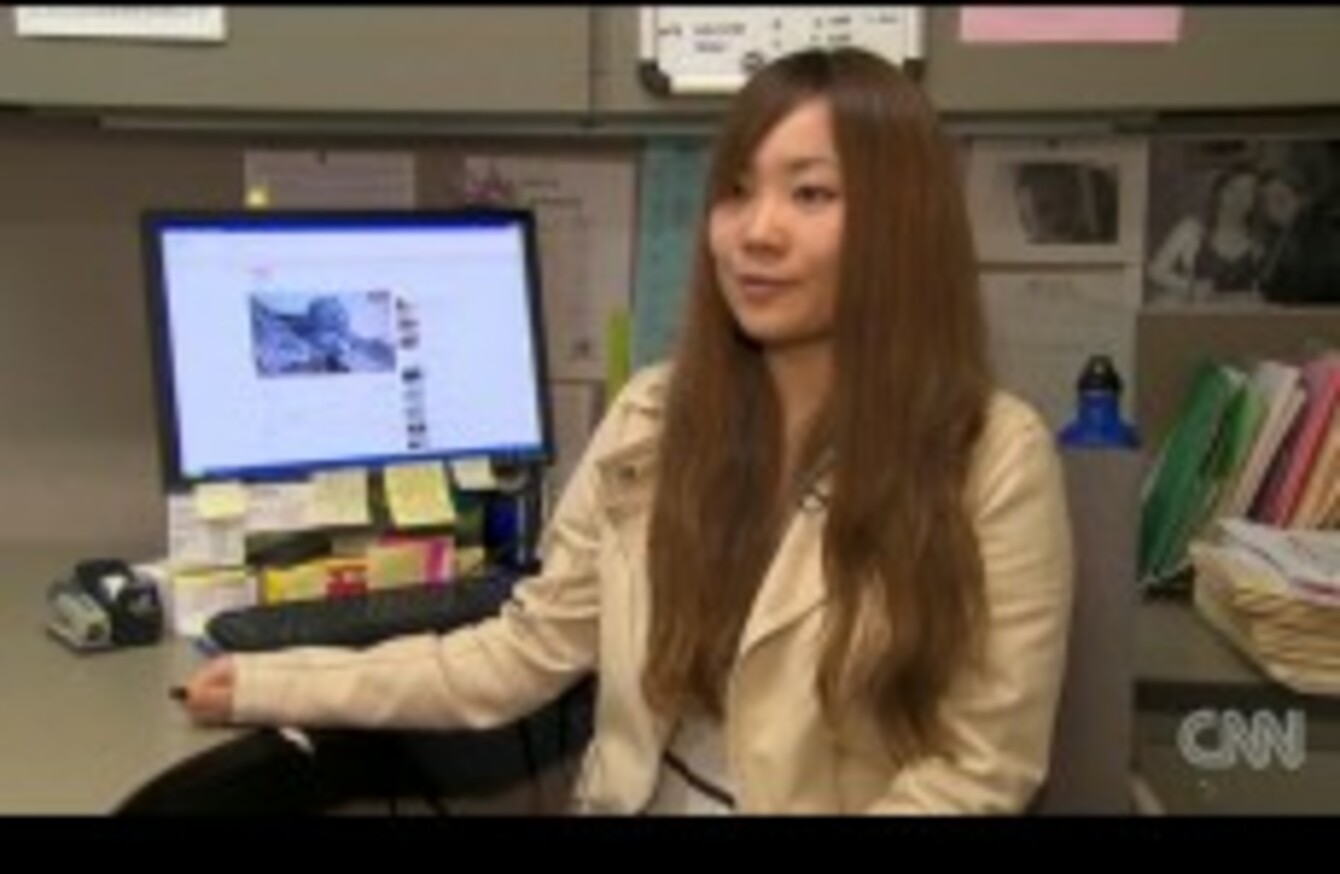 University of California student Akiko Kosaka.
Image: Still from CNN footage.
University of California student Akiko Kosaka.
Image: Still from CNN footage.
AFTER THE DEVASTATING tsunami that hit Japan last week, Akiko Kosaka – a Japanese student studying in California - had given up all hope of finding her family alive.
Kosaka comes from the fishing village of Minamisanriku, which was located directly in the path of the powerful waters. Half of the 17,000 residents of the village are now believed to be dead.
Upon hearing news of the tsunami, Kosaka made frantic phonecalls and scoured the internet but found no evidence that her family were alive. "I didn't think they survived," Kosaka, 20, told CNN during a tearful interview, "I cried for three days – Friday, Saturday, Sunday."
Kosaka said she then received an email telling her that her 13-year-old sister, Yukako, was likely safe in her school's shelter – but there was still no information about her parents, grandparents or older sister, who all lived together in the family home.
Then, on Sunday night, a friend from Japan phoned her. "She said 'I watched the news and  I think (I saw) your sister, and she said they had all survived'."
Kosaka couldn't find the video online despite trying all night to find it. A friend from a social networking site finally uncovered it on YouTube and sent Kosaka a link.
"I screamed – and my host parents woke up and they thought it was really bad," Kosaka said. "They asked what happened. And I said, 'They survived!'"
The video shows Kosaka's 24-year-old sister, Shoko, standing on what is left of the balcony of the family home, holding a sign up to television cameras. She shouts down at the film crew to let her sister in America know that the family were all safe.
Kosaka said she had watched the video over and over again, in relief that her family were all well. However, the video also brought the grim scale of the tsunami home to her: "When I saw this video I was seriously shocked," she said.
It shows that the houses on either side of the family home were completely destroyed, and the street outside is strewn with debris and rubble.